---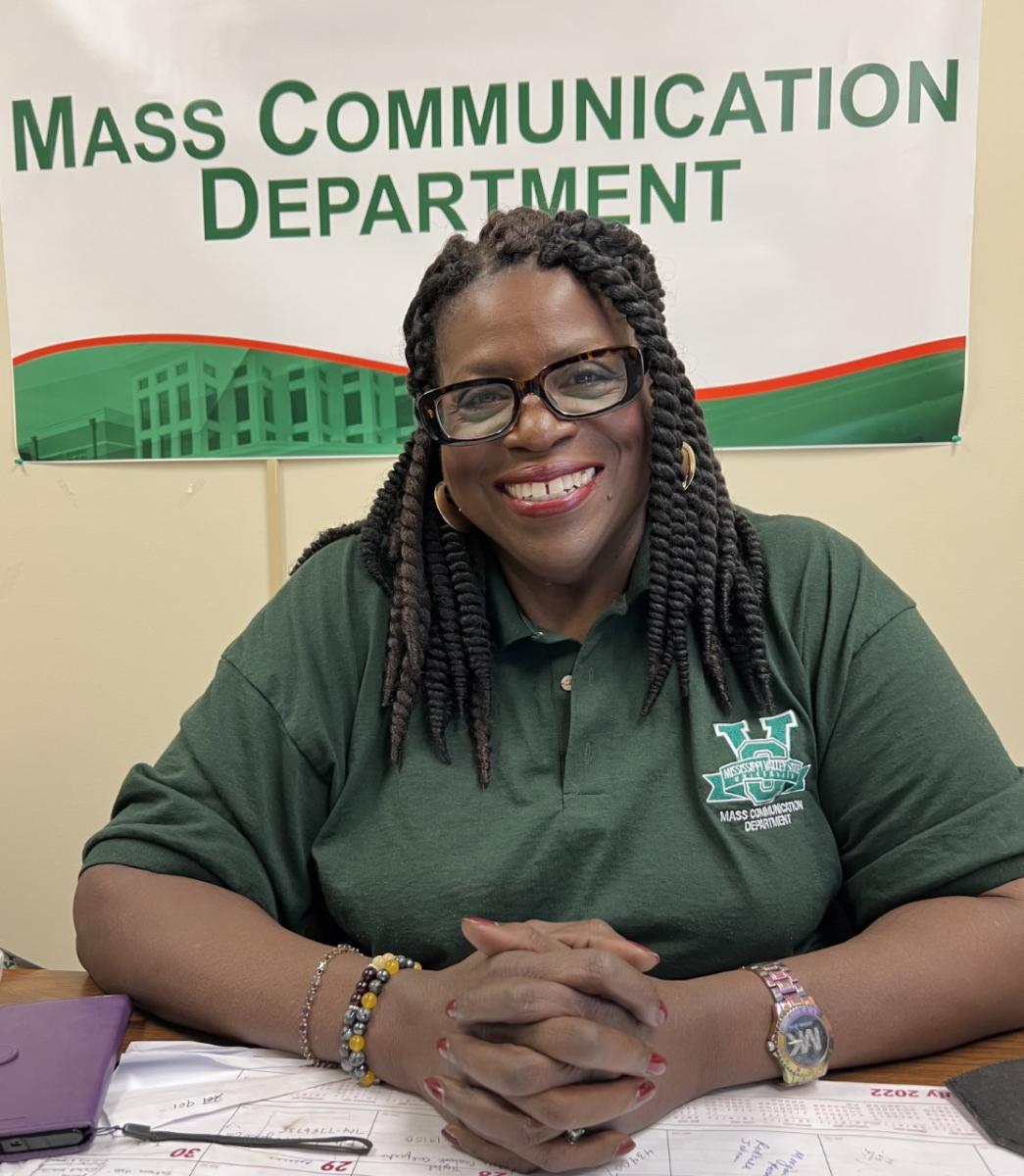 Dr. Carolyn L. Gordon, Chair
Dr. Carolyn Gordon  an Associate Professor , Chair of Mass Communication. Before relocating to MVSU she taught at Fuller Theological Seminary as the Associate Professor of Communication and Chair of the Preaching and Communication Department at B.J, University of Missouri-Columbia School of Journalism, MDiv, MAComm, and a  MARE from Southwestern Baptist Theological Seminary in Ft. Worth, Texas and a PhD in Human Communication Studies, Howard University in Washington, D.C.
She is a former columnist for The Beacon newspaper (A Courier-Life publication).  She has produced several television shows including, "Another Day" for KYFC-TV in Kansas City, Missouri and "A Point of View" for BSU-TV in Bowie, Maryland.  She is a contributing writer to the newly released fan-fiction book: "The Death of Cliff Huxtable…"
Ms. Dorothy C. Watt, Administrative Assistant, Mass Communication and English 
Ms. Dorothy C. Watt is the Administrative Assistant for Mass Communication and English Department.  She has a bachelor's degree in Business Administration from Mississippi Valley State University and will be receiving her MBA from Mississippi Valley State University in Spring 2023.
---

Dr. Zainul Abedin, Associate Professor of  Mass Communication
Zainul Abedin, Ph.D. and Associate Professor, has been teaching at the Department of Mass Communication undergrad and grad courses (both in-class and online), which include Basic News Reporting and Writing, Solutions Journalism, Multiplatform Media, Mass Comm. Theory and Research, Media Ownership and Management.
Abedin's research interests include racial relations, gender, class, and faiths. Abedin have publications in refereed research journals, which include The Journal of Applied Business and Economics, Newspaper Research Journal, International Journal of Arts and Humanities, Computers in Human Behavior, Social Science Review. Research papers presented: regional, national, and global conferences of AEJMC, NCA, Broadcast Education Association (BEA), Mississippi Communication Association (MCA), Empire, Power, Identity, and Conflict (EPIC), American Journalism Historians' Association (AJHA), Intercultural Communication, and Susan A. Siltanen Grad Student Symposium (USM).
Abedin serves in some Department and University (MVSU) committees, such as Mass Comm. Departmental Curriculum, MVSU Faculty Senate, Book Review Editorial Board, Up From A Cotton Patch Project, Program Review and Assessment, and Grant Writing.
Email: zainul.abedin@mvsu.edu
Office phone: 662-254-3630
---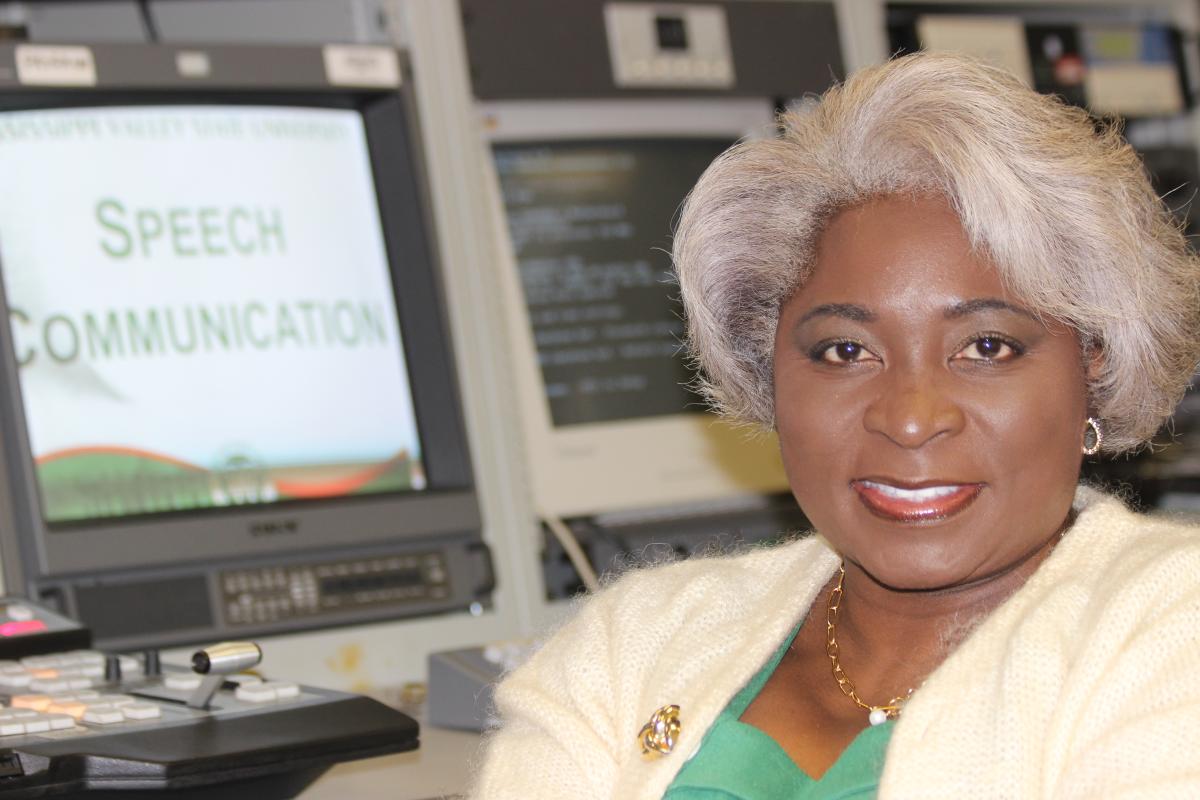 Barbara Baymon, Instructor of Speech Communication, Coordinator of Speech Communication, Director of Theater
Ms Baymon received a BA Degree in Speech Communication from MVSU in 1989.  She later attended Arkansas State University, Jonesboro, Arkansas, where she received a Master of Arts Degree in Speech Communication and Theater Arts with advanced hours in Education.
Ms. Baymon has written several funded grants and conducted research in several areas within her discipline.  Additionally, she has presented workshops and presented papers at conferences.
Email: bbaymon@mvsu.edu
Office phone: 662-254-3645
---

Shannon Bowden, Instructor of Speech & Mass Communication,  Internship & Activities

 Coordinator 
Shannon Bowden is a native of Greensboro, North Carolina. Currently, Shannon is an Instructor of Speech and Mass Communication here at Mississippi Valley State University. Shannon is currently earning her Ph.D. at Liberty University in Communication Studies. She previously worked as a Public Speaking  Instructor at Lane College. Shannon Bowden earned her M.A. in Convergent Media from MVSU, M.A. in Communication Studies from The University of Akron and B.A. in Speech Communication from Mississippi Valley State University.  
Shannon Bowden's research interests divide between two areas: gender, race, and class in the media, and strategic communication. She has contributed significantly to the speech communication curriculum at MVSU. Such as submission for a new emphasis entitled training and development, and development of online course for the Speech Communication undergraduate programs.  She has served on numerous university-wide, and departmental committees. Shannon served as the advisor for the Mass Communication student newspaper,  Delta Devils Gazette and Delvian yearbook. Both received numerous awards during her tenure. She is a member of the International Communication Association and Mississippi Communication Association. Prior to joining the faculty at Lane College, Shannon worked as a Radio Announcer for WCHJ Victory 1470 where she received the Radio Announcer of the year award, at the Mississippi Gospel Music Awards in Brookhaven Mississippi. Shannon has extensively been active as a motivational speaker for several social organizations, traveling throughout the United States.  
---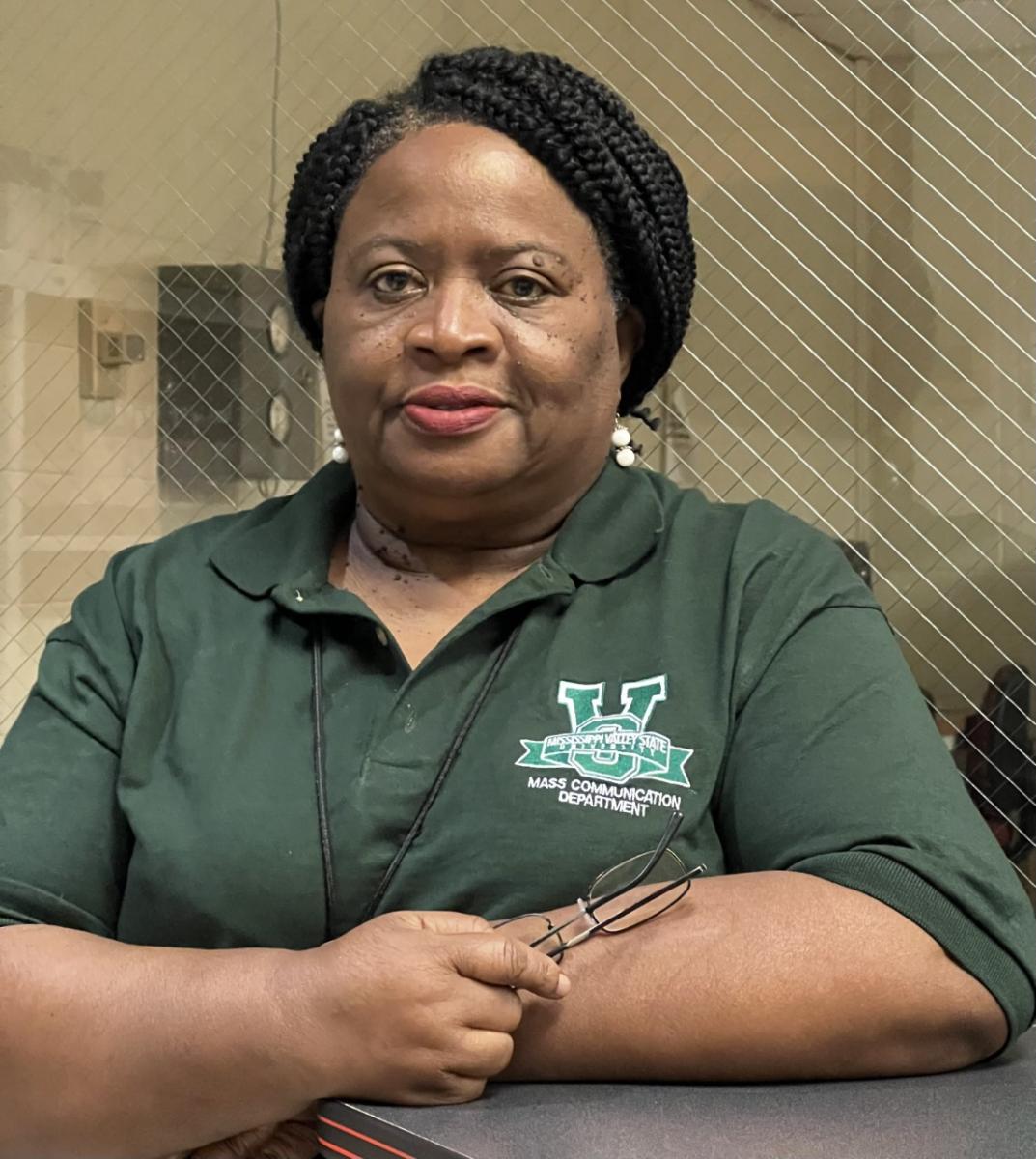 Dr. Gail Hargrove Marshall Brown, Visiting Assistant Professor of Mass Communication in Journalism and Public Relations
Dr. Gail Hargrove Marshall Brown recently joined the MVSU Department of Mass Communication faculty on August 15, 2022, as Visiting Assistant Professor of Mass Communication in Journalism and Public Relations. 
She has served as an adjunct faculty member with the Department of Mass Communication at Jackson State University (JSU), a limited-service teacher with Jackson Public Schools, and an editor/contributing writer for The Mississippi Link weekly newspaper, Jackson, Miss. At the newspaper, she helped secure a grant in 2009 to direct a summer high school journalism camp. 
Brown's most memorable assignment was the opportunity on Sept. 26, 2008, to cover the first Presidential Debate between Democratic nominee Barack Obama and Republican nominee John McCain at the University of Mississippi in Oxford. 
For the past 10 years, she has served as project director for the Community Students Learning Center (CSLC), a longstanding 501 (c) 3 nonprofit, serving Holmes County and surrounding areas with federal programs (education, housing, etc.). Her responsibilities included staff management, media and public relations (PR), newsletter production, basic photography, etc. She earned her Bachelor of Arts degree in English (Communication) from MVSU in 1980, Master of Arts degree in English with a concentration in Mass Communication from JSU, 1983; and Doctor of Philosophy degree in Mass Communication with an emphasis in PR from the University of Southern Mississippi (USM), 2020. Her dissertation, "Public Relations Education in Mississippi Today: Perceptions and Realities," was a study that assessed public relations educators' (n=18) and public relations practitioners' (n=53) perceptions and realities of public relations education in Mississippi. 
Dr. Brown says she is truly humbled and grateful to God for the opportunity to return to MVSU as a faculty member. Her goal is to help carry out the department's mission of "preparing students for rewarding careers in the field of communication through its curricular offerings in the areas of broadcasting, journalism, public relations and speech communication." 
She is married to her high school sweetheart, Edison T. Brown, Jr., for 38 years, and they are proud parents of one adult son, Edison III, a senior choral music education major at USM. The Browns are active members of the Holy Temple Missionary Baptist Church of Jackson, Miss., pastored by the Rev. Dr. Audrey Lynne Hall. There, she serves as director of the PR Ministry.
---

Yamika Williams, Instructor  Mass Communication, MCDOC Alumni Coordinator
Yamika Williams holds a B.A. degree in Speech Communication from Mississippi Valley State University and an M.S. degree in Criminal Justice from Mississippi Valley State University and has completed the course work for a Master of Science in Mass Communication from Jackson State University. Ms. Williams is a second year student working on her Ph.D. in Media Psychology at Fielding Graduate University.
Her research interests is in the area of Media coverage of the African American community and the psychology and influence of the perception of the images that are created, Media Violence and its effects on crime and aggression in children, The Impact of Digital Technology on American Culture and its Ethical Implications, and Immersive Media design and its effects on learning.
Office phone: 662-254-3169
---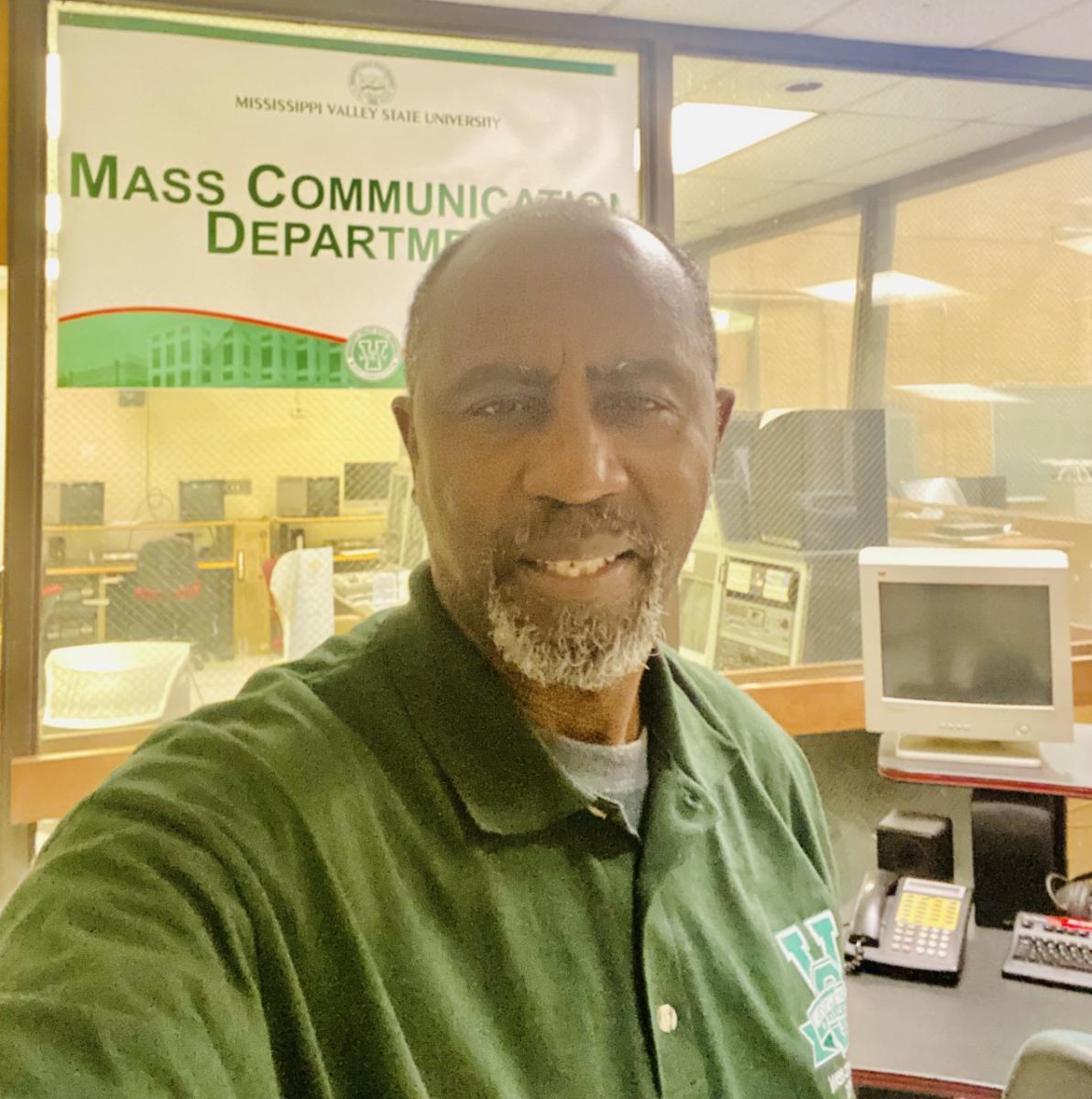 Al White, Instructor, General Manager WVSD TV Campus Media
A native of Duck Hill, Mississippi. Al is a graduate of Duck Hill High School-73, a graduate of Capitol City Business College (Radio & Television Management-76), Little Rock, AR, a graduate of Mississippi Valley State University (Sociology-BA-81), Itta Bena, and a graduate University of MS (Public Administration-MA/Mass Communication-91).
Al began his television and radio career at WABG-TV and WONA-Radio in 1976-84. He worked in the Public Relations Broadcast News Division at the University of Mississippi from 1984 to 1994, served on the Board of Directors at the University of  Mississippi during the early 90's, and worked closely with Bob Moses and Dave Dennis (1993-2002) to implement the National Algebra Project. Al has been involved in documenting the work of Southern Echo since its inception in late 1980's, Mississippi Veterans of the Civil Rights Movement, the Mississippi State Conference of the NAACP, and the Mississippi Delta Blues and Heritage Festival.
Al has over 40 years of experience in Television Production and Broadcasting and accurately documenting Community Oral Histories and human and civil rights activities in video/still photography.  He is also the media community cultural consultant for various organizations and media corporations.
Al is the co-founder of Action Communication and Education Reform, (ACER) a nonprofit (1997), a community/grassroots based intergenerational organization and founder of Annual Grassroots Blues Festival (2003) and the Lucie E Campbell Heritage and Gospel Festival (2017)in Duck Hill. He has served as a member of the Montgomery County Board of Education from 1999-2018, a member of the Emmet Till Commission Advisory Public Relations Committee, a grant reviewer for the Mississippi Arts Commission as well as a committee member for the Governor's Award Excellence in the Arts (2014). He is a recipient of the 2010 Alston Bannerman Fellowship and the 2011 Louis E. Burnham Award. He is currently a member of the Duck Hill Tourism Council, a board member of Southern Echo, a Healing Practitioner-Kellogg Foundation. 
Email: alfonzo.white@mvsu.edu
Office phone: 662-254-3630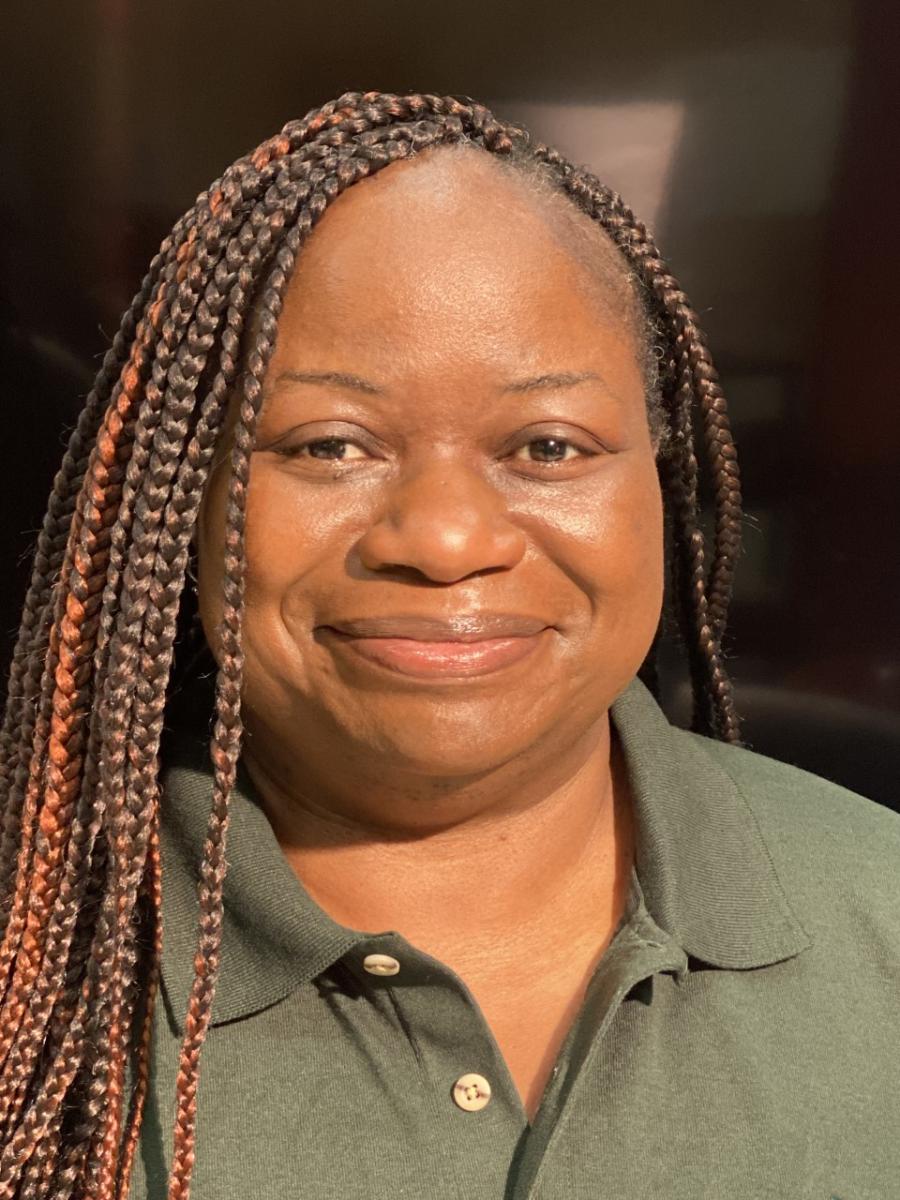 Mrs. Ida Hampton-Cannon (Hughes), Instructor /Coordinator of Public Broadcasting
I hail from the small town of Charleston, Mississippi where I attended and graduated from Charleston High School. After high school, I wanted to be an accountant, so I enrolled in the Business Administration program at Mississippi Valley State University until I met a Mass Communication major by the name of Darwin Cannon. He convinced me to switch my major to Mass Communication. One of the best decisions that I ever made! I completed my Bachelor of Arts degree in Mass Communication with an emphasis in Radio and Television Broadcasting. I thrive for knowledge, so one degree would not do. I continued my education at Mississippi Valley State University with two master's degrees (Criminal Justice (MS) and Social Work (MSW)). After working for the University and the State of Mississippi, I went back to school and completed my third and final master's degree from Purdue University (Strategic Communications). I have been blessed to do my dream job and that is teaching for my beloved alma mater (MVSU) in my favorite department (Mass Communication)!
---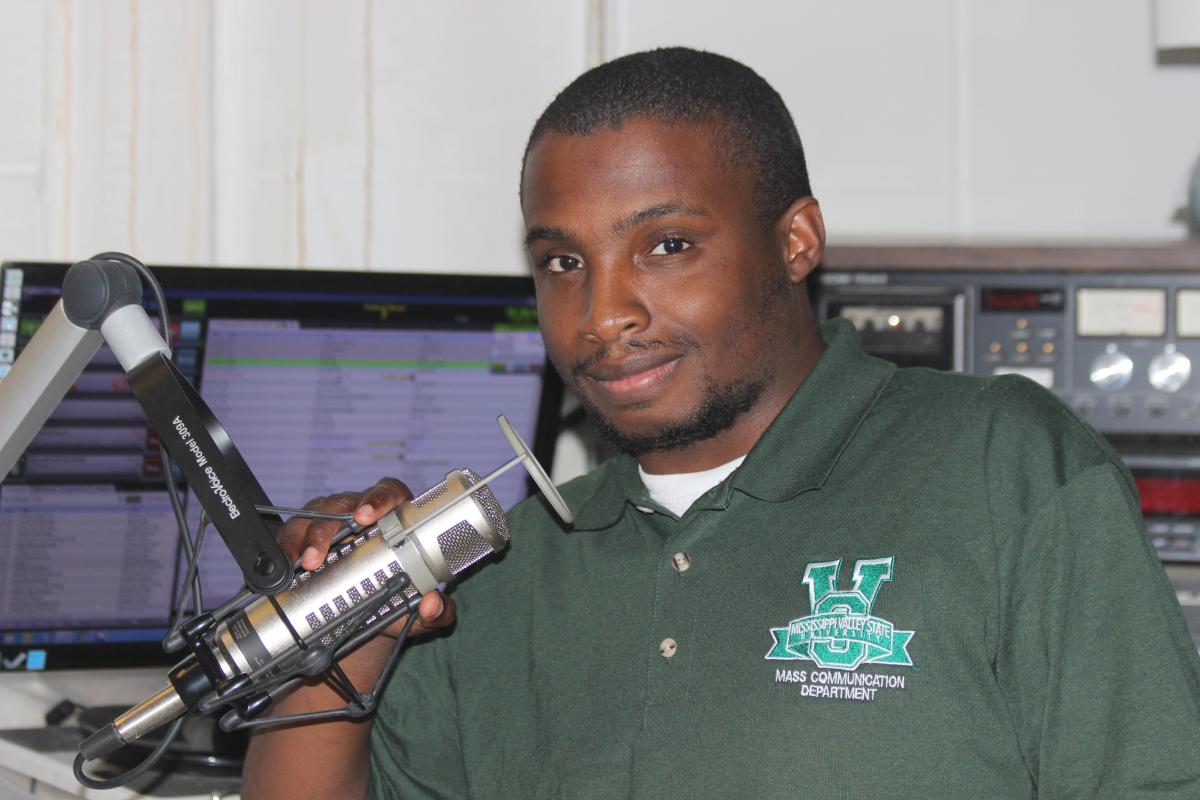 Brandon Robinson