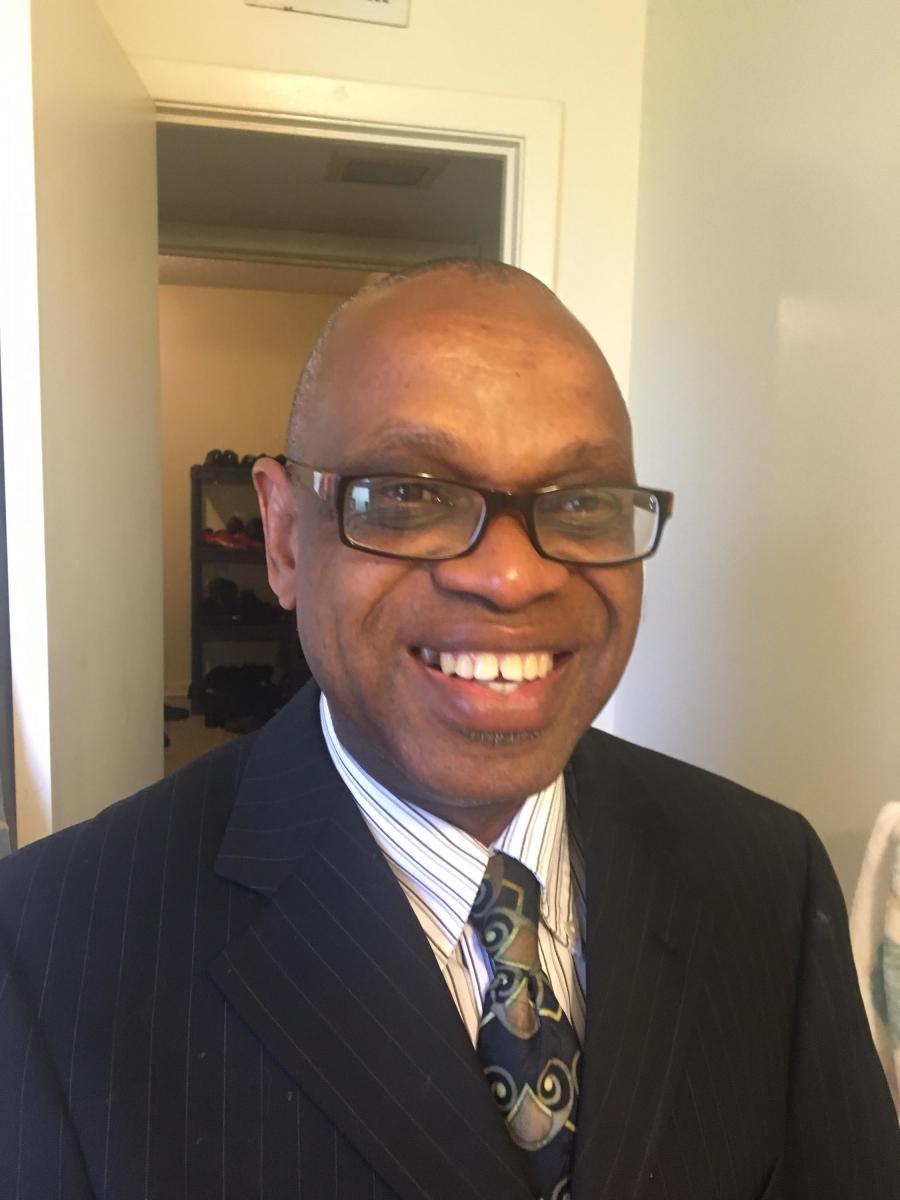 Dr. Samuel O. Osunde, Chair  
Dr. Samuel O. Osunde received his Ph.D. In Mass Communication from Howard University Washington D.C.  Dr. Osunde has more than 28 years of professional, academic and administrative experience.
Dr. Osunde's research interests include "The Role of Mass Media in Perception Influence," "Media Effects Theory," "Intercultural/International Communication" and "Mass Communication Development".
Office:

662-254-3593   
---
STAFF

Shakeila Robinson, Administrative Assistant, Assist. Advertising Manager for Gazette Newspaper
Ms. Robinson earned her Bachelor of degree in Early Childhood Education at Mississippi Valley State Univeersity. 
Email: shakyla1224@yahoo.com 
Office: 662-254-3630 
---
Darwin Cannon, Programmer & Radio Announcer WVSD 91.7 Radio Station
Office: 662-254-3612
---
Eric Cole, Programmer & Radio Announcer WVSD 91.7 Radio Station      
Office: 662-254-3612
---
   Faculty
Dr. Zainul Abedin, Assistant Professor of  Mass Communication
Email: zainul.abedin@mvsu.edu
Office phone: 662-254-3630
---
Barbara Baymon, Instructor of Speech Communication, Coordinator of Speech Communication, Director of Theater
Ms Baymon received a BA Degree in Speech Communication from MVSU in 1989.  She later attended Arkansas State University, Jonesboro, Arkansas, where she received a Master of Arts Degree in Speech Communication and Theater Arts with advanced hours in Education.
Ms. Baymon has written several funded grants and conducted research in several areas within her discipline.  Additionally, she has presented workshops and presented papers at conferences.
Email: bbaymon@mvsu.edu
Office phone: 662-254-3645
---
Shannon Bowden, Instructor of Speech Communication, Vice President Faculty Seneate
Shannon holds a B.A. degree in Speech Communication from Mississippi Valley State University, M.A. degree in Communication Studies from The University of Akron, Ohio. Prior to coming to MVSU, Shannon was an Instructor of Communication Studies at Lane College, Radio Announcer for WCHJ  and  Camera Operator for Cable One in Brookhaven, Mississippi. Shannon's work as a motivational speaker has led her to various opportunities to speak throughout the U.S. and Abroad.
Research interest:  The relationship between gender and self disclosure
Office phone: 662-254-3596
Twitter: sbdn97
 Dr. Carolyn L. Gordon, Associate Professor of Mass Communication       

Dr. Carolyn Gordon is the Associate Professor of Mass Communication. Before relocating to MVSU she taught at Fuller Theological Seminary as the Associate Professor of Communication and Chair of the Preaching and Communication Department.
B.J, University of Missouri-Columbia School of Journalism, MDiv, MAComm, and a  MARE from Southwestern Baptist Theological Seminary in Ft. Worth, Texas and a PhD in Human Communication Studies, Howard University in Washington, D.C.
She is a former columnist for The Beacon newspaper (A Courier-Life publication).  She has produced several television shows including, "Another Day" for KYFC-TV in Kansas City, Missouri and "A Point of View" for BSU-TV in Bowie, Maryland.  She is a contributing writer to the newly released fan-fiction book: "The Death of Cliff Huxtable…"
Office phone: 662-254-3458
---
---
Dr. Esin Turk,  Associate Professor  Public Relations,  Coordinator for the Convergent Media Master's program, Advisor to the MVSU Delvian and Coordinator of Internship, Coordinator of Accreditation Self-Study and SACS Self-Study
Born in Turkey, Dr. Esin C. Turk received her B.S. degree in Public Relations from Ankara University, Turkey, M.A. in Public Relations from Syracuse University, and Ph.D. in Communication from University of Southern Mississippi.
She has been teaching Communication and Public Relations courses for 30 years, and does public relations consulting. Her research interests include intercultural and international public relations, public relations ethics, gender communication, and crisis communication. 
Office phone: 662-254-3594
---
Yamika Williams, Instructor  Mass Communication,  Delvian Yearbook Advisor, MCDOC Alumni Coordinator
Yamika Williams holds a B.A. degree in Speech Communication from Mississippi Valley State University and an M.S. degree in Criminal Justice from Mississippi Valley State University and has completed the course work for a Master of Science in Mass Communication from Jackson State University. Ms. Williams is a second year student working on her Ph.D. in Media Psychology at Fielding Graduate University.
Her research interests is in the area of Media coverage of the African American community and the psychology and influence of the perception of the images that are created, Media Violence and its effects on crime and aggression in children, The Impact of Digital Technology on American Culture and its Ethical Implications, and Immersive Media design and its effects on learning.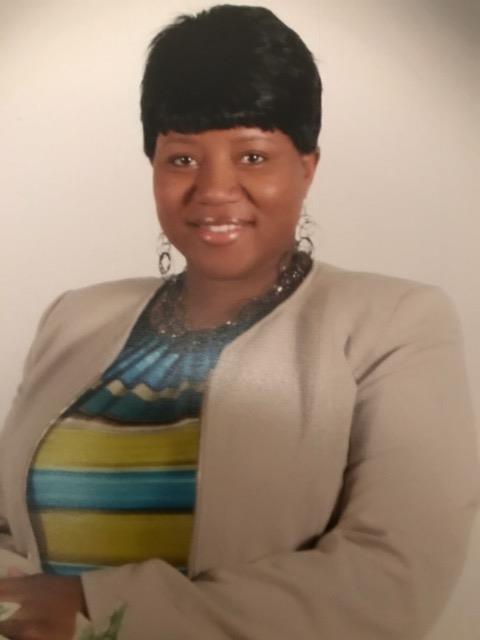 Office phone: 662-254-3169
---
Al White, Instructor, General Manager WVSD TV Campus Media
A native of Duck Hill, Mississippi. Al is a graduate of Duck Hill High School-73, a graduate of Capitol City Business College (Radio & Television Management-76), Little Rock, AR, a graduate of Mississippi Valley State University (Sociology-BA-81), Itta Bena, and a graduate University of MS (Public Administration-MA/Mass Communication-91).
Al began his television and radio career at WABG-TV and WONA-Radio in 1976-84. He worked in the Public Relations Broadcast News Division at the University of Mississippi from 1984 to 1994, served on the Board of Directors at the University of Mississippi during the early 90's, and worked closely with Bob Moses and Dave Dennis (1993-2002) to implement the National Algebra Project. Al has been involved in documenting the work of Southern Echo since its inception in late 1980's, Mississippi Veterans of the Civil Rights Movement, the Mississippi State Conference of the NAACP, and the Mississippi Delta Blues and Heritage Festival.
Al has over 40 years of experience in Television Production and Broadcasting and accurately documenting Community Oral Histories and human and civil rights activities in video/still photography.  He is also the media community cultural consultant for various organizations and media corporations.
Al is the co-founder of Action Communication and Education Reform, (ACER) a nonprofit (1997), a community/grassroots based intergenerational organization and founder of Annual Grassroots Blues Festival (2003) and the Lucie E Campbell Heritage and Gospel Festival (2017)in Duck Hill. He has served as a member of the Montgomery County Board of Education from 1999-2018, a member of the Emmet Till Commission Advisory Public Relations Committee, a grant reviewer for the Mississippi Arts Commission as well as a committee member for the Governor's Award Excellence in the Arts (2014). He is a recipient of the 2010 Alston Bannerman Fellowship and the 2011 Louis E. Burnham Award. He is currently a member of the Duck Hill Tourism Council, a board member of Southern Echo, a Healing Practitioner-Kellogg Foundation.