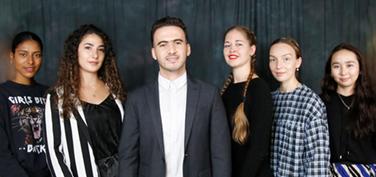 Fulbright Scholars and Global Undergraduate Exchange Students at MVSU (from left) Heidy Molina, Gardenia Homsi, Mansour Bettayeb, Yuliana Sokolenko, Olga Ponomareva, and Merey Nurgali share how MVSU has impacted them during their time in the United States.
By Donell Maxie, MVSU Communications Director
Mississippi Valley State University is known as the Educational Oasis of the Mississippi Delta. But, While MVSU...