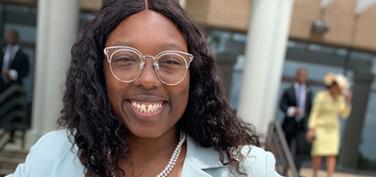 ITTA BENA, Miss.—Mississippi Valley State University senior JaQuana Williams never realized all that went into being a teacher—that is until she joined the staff at Breakthrough Atlanta, a program devoted to increasing educational opportunities to underserved students, as a summer intern.
Now, the English/Mass Communication major has a new respect for the profession.
"The biggest thing I have learned is...