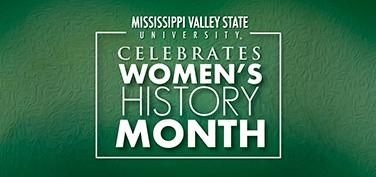 By LaTunya Evans, Communcations Specialist 
In March, across the country, women are recognized and honored for their numerous contributions to society during what is known as Women's History Month.
Mississippi Valley State University (MVSU) recognizes these significant contributions women have made and are making in higher education. MVSU stands firm on creating a space for everyone, including women, to...