DEPARTMENT OF MASS COMMUNICATION 
MVSU is the only university that offers a Bachelor of Arts degree in 
communication in the Mississippi Delta. The Department also offers a Bachelor of Arts degree in speech communication and a minor in theater.
The mission of the Department of Mass Communication is to prepare students for
rewarding careers in the field of communication through its curricular offerings in the
areas of broadcasting, journalism, public relations and speech communication.  Upon graduation, students should be ready to assume effective roles in professional
communication careers, or proceed to graduate school for advanced degrees.
Bacholar of Arts in Communications 
Bacholar of Arts Speech Communications
 Master of Arts in Convergent Media  
  Register with the Mass Communication Faculty
For more information click on the following links:
Department of Mass Communication faculty contact information 
Click below to view the academic maps 2021-2023
Masters of Arts 2021-2022
Department of Mass Communication News
Mass Communication Professor Elected as Mayor in Duck Hill Mississippi
June 2021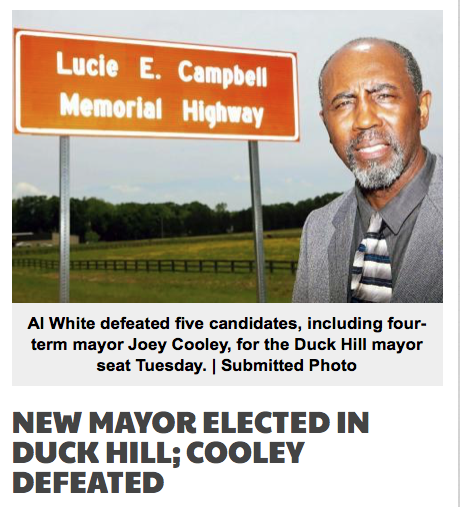 (grenadastar.com)
Al White defeated incumbent Joey Cooley and four others in the mayor's race for the Montgomery County town of approximately 800 residents just south of Grenada. Cooley, who is an assistant principal and head boy's basketball coach at Grenada High School, served as mayor for 20 years.
White received the highest number of votes with 89. White thanked his supporters in Duck Hill Wednesday morning and looks forward to moving the town into the future.
"I look forward to continue building the community, especially as far as tourism goes," White said. "Keeping Duck Hill moving is the endeavor here."  
Darwin Cannon, Programmer & Radio Announcer WVSD 91.7 Radio Station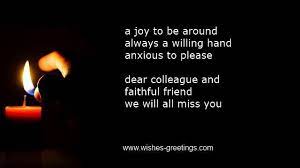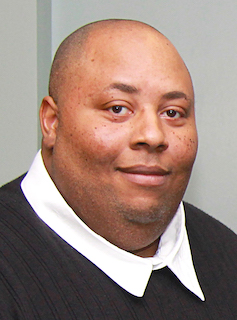 MVSU News
Mississippi Valley State University is saddened to announce MVSU employee and alumn Darwin Cannon's passing on Friday, April 23, 2021.  
The funeral service for Mr. Cannon will be at 11 a.m., Sunday, May 2, 2021, inside the Walter Roberts Auditorium located inside of the H.G. Carpenter Building on the MVSU campus.
The public viewing will be held from 5 p.m. – 7 p.m. Saturday, May 1, 2021, at the Clark-Williams Funeral Home, located at 600 Cherry Street, Grenada.  
The West Point, Mississippi native was married to Ida Hampton-Cannon and began working at MVSU on September 1, 2002, until his passing. 
Mr. Cannon was a proud 1998 graduate of MVSU with a Bachelor of Arts degree in Communication. In 2003, he received a Master of Science degree in Criminal Justice from the university.   
With an extensive background in radio broadcast and production, Mr. Cannon worked as the public broadcasting and media/instructor coordinator in the Department of Mass Communication.   
Mr. Cannon worked in an array of different roles while at MVSU. He was a Color Analyst with the MVSU Football broadcast, Coordinator, Programmer/Announcer with WVSD Radio Station, a Photographer, and a residence hall monitor.  He also worked on the Delvian yearbook. 
July 2020 
MVSU's Bowden lands $24k research grant, participates in HBCU journalism academy at HU
July 16, 2020 (MVSU NEWS)
ITTA BENA, Miss.— A Mississippi Valley State University faculty member is the recent recipient of two distinguished honors.
​Shannon Bowden, an instructor of Speech Communication and vice president of the MVSU's Faculty Senate, was recently awarded a $24,500 grant award from the Mississippi Delta National Heritage Area (MDNHA) to fund her research project, "Breaking Bread: Itta Bena, MS in the Civil Rights Movement."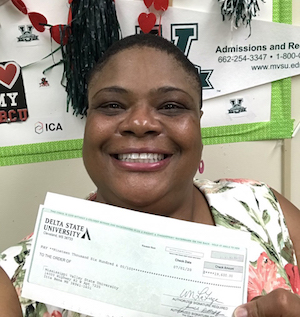 On top of that, Bowden was selected to participate in the Solutions Journalism Historically Black Colleges and Universities Educators Academy from July 6-7, 2020, at Howard University in Washington, D.C.
The HBCU Academy is designed for university journalism faculty members at historically black colleges and universities interested in learning how to teach solutions journalism in the classroom and how to incorporate it into student newsrooms at the collegiate level.
"I want to thank Dr. Samuel Osunde, my department chair, for his guidance and encouragement to apply to the Academy to incorporate solutions journalism into the curriculum, which will be another tool for meeting student- learning outcomes in our classes," she said.
Bowden is also excited about her research project and what it will mean for MVSU and the Itta Bena community.
"I am thrilled and appreciative to be selected as a Mississippi National Heritage Association grant recipient for the "Breaking Bread: Itta Bena in the Civil Rights Movement" project. When I first heard about Dr. Martin Luther King being jailed and marching through Itta Bena, I was amazed and wanted to document it," Bowden explained. 
Bowden said she believes that it is important to document the historical role the Mississippi Delta played in the Civil Rights Movement.
"It's a story that needs to be told and documented in Itta Bena. When I first heard about the grant opportunity, I immediately jumped on it, because I knew that this project would be a great opportunity for our students in the Department of Mass Communication to apply and sharpen their skills, and the city of Itta Bena."
Bowden said she learned about the MDNHA program from an MVSU colleague and was appreciative of all the support she received. 
"I am thankful to Dr. LaShon Brooks who first informed me about MDNHA in 2017 and all of the great things that they do," she said.
"I was personally touched by the support from the members of New Bethel Missionary Baptist Church in Itta Bena, who was very inspirational and supportive of the project," she added.
June 2020

Dr. Esin Turk
MVSU Family,
We are saddened to inform you of the passing of Dr. Esin Turk who served as an Associate Professor of Public Relations in the Department of Mass Communication.
Dr. Turk, 72, passed away yesterday. A member of MVSU's faculty for more than 38 years, Dr. Turk served in various capacities and positions. At the time of her transition, she served as the coordinator of the Convergent Media Master's program, the executive director of the Delta Devil's Gazette, director of accreditation for ACEJMC accreditation for the Mass Communication Department and the department's staff/faculty liaison.
A native of Turkey, Dr. Turk came to MVSU in 1982 after completing her PH.D. in Communication from the University of Southern Mississippi.  She completed her B.S. degree in Public Relations from Ankara University in Turkey and her M.A. degree in Public Relations from Syracuse University, in New York. Her research interests included intercultural and international public relations, public relations ethics, gender, and crisis communication.
According to Dr. Samuel Osunde, Chair of the Mass Communication Department, Dr. Turk was well-liked and greatly respected by her students, colleagues, and associates. 
"As the chair, I have known Dr. Turk for 24 years as a colleague and a friend. She was very loyal and a hard worker," he said. "She always did her work and there was no job too small or too big for her to do. She was always a delight to work with." 
Details regarding her funeral arrangments are forthcoming. 
Please keep her family and friends in your thoughts and prayers. 
January 2020
Alvin Chambliss visits the department