JOHN MCCALL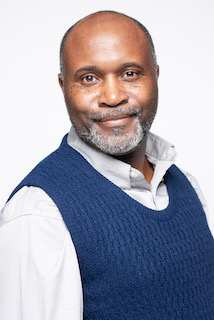 John McCall has been lauded throughout Mississippi for his graphic design talent, including recognition as the 2009 Designer of the Year presented by the Mississippi Ad Federation -- Mississippi Delta Chapter. McCall joined the Communications and Marketing staff in 2008. He has received CPRAM and ADDY awards, including the 2010 Gold ADDY award for the MVSU International Program Passport; a Silver ADDY for the Delta Research and Cultural Institute advertisement, and a bronze for the MVSU Fall Career Fair in the Collateral Material, Special Event Campaign and for his design work for the MVSU Communique newsletter.
If you would like to contact John, call 662.254.3117 or send him an email at jwmccall@mvsu.edu.
JOSEPH COTTON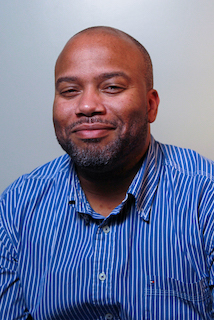 Originally from Clinton, Miss., Joseph Cotton serves as the associate graphic designer. Upon graduating from Grenada High School in 1995, he began his studies at Mississippi Valley State University in the fall of the same year. Joseph majored in Art with an emphasis in Visual Communication. He received several awards and honors during his time as a student at the university and graduated magna cum laude in May 2000. Bringing a wealth of experience and a positive attitude, Cotton is enthusiastic about his role in promoting his Alma Mater.
If you would like to contact Joseph, call 662.254.3923 or send him an email at jcotton@mvsu.edu.