DEPARTMENT OF MASS COMMUNICATION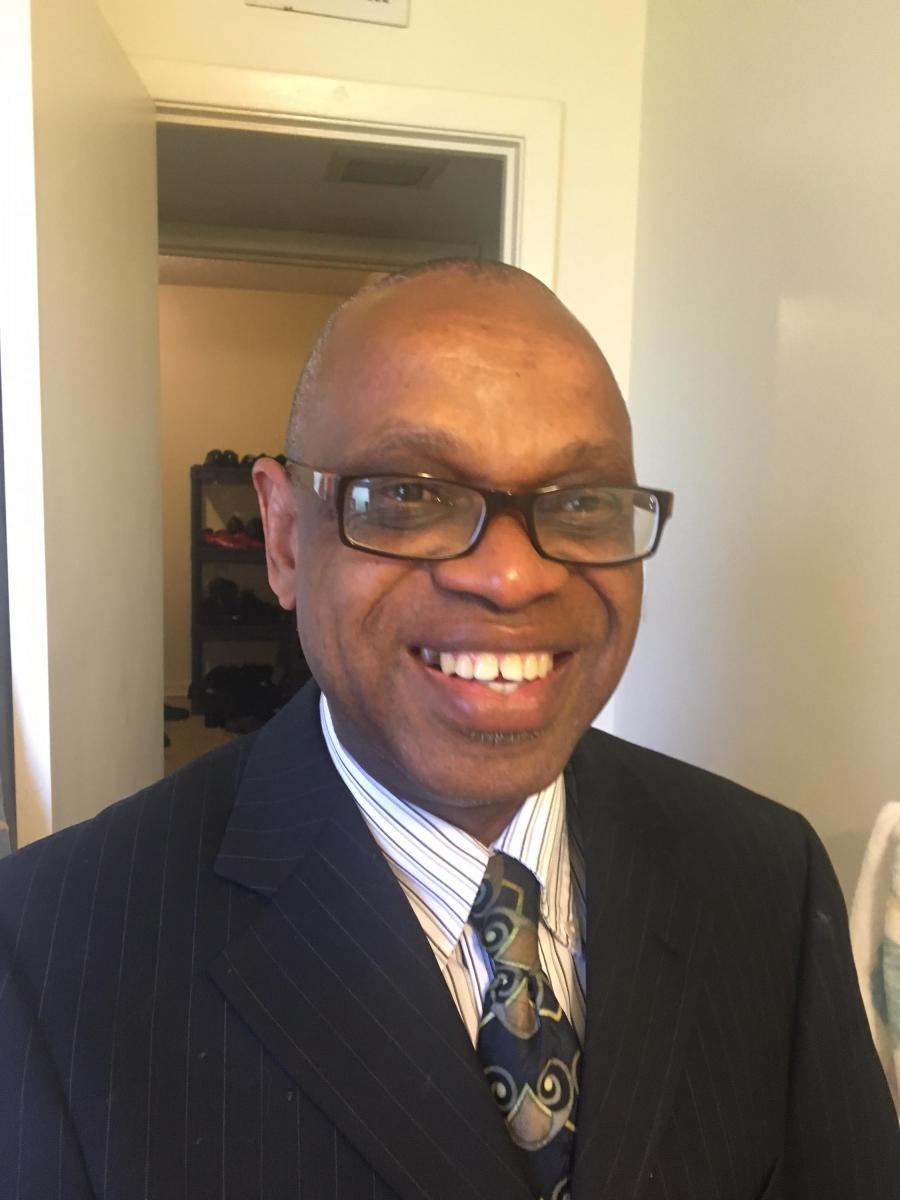 STATEMENT FROM THE CHAIR
We are pleased that you are considering Department of Mass Communication at Mississippi Valley State University as the choice for your higher education.  We know you've made the right decision.  We are excited to welcome you to the Valley and to introduce you to the Mass Communication faculty.
Let me give you a brief idea of the many advantages waiting for you when you come to the Department of Mass Communication.  In our highly student oriented Department, we work with our students on an individual basis.  Upon their arrival, students are assigned a faculty member in their area of emphasis as an adviser.  This is the faculty member who will help you throughout your stay at the Valley in choosing your classes and attending to everything concerning academics.  Our faculty with diverse industry experience will strive to make your educational experience as rewarding and successful a possible.
The Department is affiliated with the campus radio station, WVSD-FM 91.7, the campus television studio and the lab.  Our print journalism area produces the Delta Devils Gazette, the student newspaper.  We also have a drama and a forensics team.  All of these areas are designed to help our student to get involved in the practical aspects of communication and communication technologies.
There are many scholarships on campus, as are grants, loans, college work-study programs, available to qualified students who are admitted to the Valley.  You will have the opportunity to apply for any or all of them.
Our Department encourages its students to compete for a number of achievement awards, including University Honors Awards, Who's Who in American Colleges and Universities, National Collegiate Communications Award--Outstanding Black Student Award (University of Massachusetts), and Achievement Awards by Department of Mass Communication.
When our students approach graduation, we help them with their job search.  We work with them to secure internships in the related industries and help each student develop a job placement folder with a resume filed with the University Career Center.
We are looking forward to welcoming you when you are on campus for Fall or Spring semester.  You may contact the Mass Communication Department at (662) 254-3630 or my office directly at (662) 254-3593.  Please feel free to call or come by when you are on campus.
Sincerely,
Samuel Osunde, Ph.D.
Chair
Department of Mass Communication
DESCRIPTION 
The Department of Mass Communication is one of the eight departments and programs in the College of Professional Studies/Education. It is the only program in the Mississippi Delta that offers a Bachelor of Arts Degree in Communication.
The purpose of the Department of Communication is to prepare students for rewarding careers in the fields of communication through its curricular offerings in the areas of
 Broadcasting
 
 Journalism
 
 Public Relations
 
 Speech
Upon graduation, students should be ready to assume effective roles in professional communication careers, or proceed to graduate school for advanced degrees.
Cognizant of the current global information revolution, the Department of Mass Communication faculty works with the students to ensure that they acquire a sound knowledge of computers along with specific areas of concentration. To facilitate this, we provide our students with a state-of-the-art laboratory housing all Macintosh computers with image writers and laser printers, and various kinds of software. Also, we provide our students with a state-of-the-art radio station and television studio designed to enhance students skills in operating equipment used for broadcasting.  
MISSION STATEMENT AND OBJECTIVES 
 Committed to the concepts of free and ethical speech in a democratic society and the fundamental role of the media as interpreters of culture and binders of society together, the Department of Mass Communication is dedicated to fostering and encouraging excellence and high standards in professional education in journalism,  mass communication and Speech Communication.
In order to be most effective in fulfilling its function, 
Department of Mass Communication has developed its mission statement and objectives in keeping with the University mission, the College mission, and the core values and competencies Accrediting Council for Education in Journalism and Mass Communication (ACEJMC) expects communication graduates to have.
OBJECTIVES
The objectives that the Department of Mass Communication has set for itself are directly taken from the 11 core values and competencies that the ACEJMC has identified.  They are:
 To promote an understanding and application of the principles and laws of freedom of speech and press;
 
 To promote an understanding of the history and role of professionals and institutions in shaping communication;
 
 To promote an understanding of the diversity of groups in a global society in relationship to communication;
 
 To promote an understanding of concepts and application of theories in use in presentation of images and information;
 
 To foster an understanding of professional ethical principles and working ethically in pursuit of truth, accuracy, fairness, and diversity;
 
 To foster critical, creative, and independent thinking;
 
 To encourage research and evaluation of information by methods appropriate to the communication professions;
 
 To promote correct and clear form and styles appropriate to communication professions, audiences, and purposes they serve;
 
 To promote critical evaluation of one's own work and that of others for accuracy and fairness, clarity, appropriate style and grammatical correctness;
 
 To encourage application of basic numerical and statistical concepts; and
 
 To promote application of tools and technologies appropriate for communication professions.