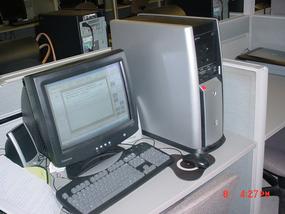 The College of Education's computer lab is available for students and faculty to use for independent course work and for course related instruction. The computer lab, located in the Education Complex, is open Monday-Thursday from 8:00 A.M. to 5:00 P.M and 8:00 A.M. to 4:00 P.M. on Friday.
Technology integration plays an integral role in the the holistic transformation of candidates' teacher preparation. Teachers must be knowledgeable, skillful and have developed dispositions to fully utilize the instructional potential of technology tools and resources in the classroom.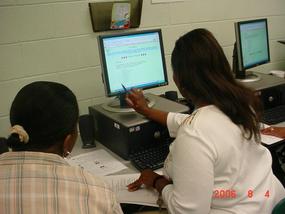 The lab provides students and faculty with access to 31 Gateway computer stations, a printer, two scanners, a ceiling-mounted LCD projector, and a portable interactive SMART board. Microsoft Office 2003 and various educational software items including (1)Hyperstudio, (2) Inspiration / Kidspiraton, and the latest version of (3) KidPix are installed on the lab computers. Students can instanously connect to a mutitude of educational websites to expand and enrich the learning environment digitally.
Twaun Thompson, the lab's full-time lab technician, maintains the lab and assists students and faculty with various course assignments and instructional technology applications.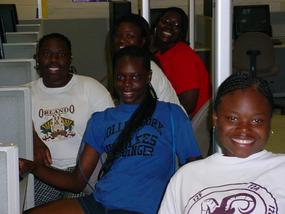 Mr. Twaun Thompson, Computer Lab Technician
Contact: (662) 254-3635