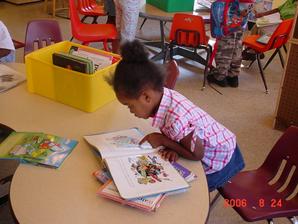 Mississippi Valley State University's Child Development Center purpose is to provide quality child care and a developmentally appropriate program based on the individual growth of each child. The Center provides services to enable parents to prepare and seek employment and pursue educational advancement.
The classroom ratios are based on Mississippi Department of Health Child Care Licensure requirements. The Child Development Center offers a quality early-childhood educational program that includes language development, mathematics, social/emotional development, physical development, scientific investigation, and computer skills. The Child Development Center plans and implements preschool benchmarks and activities to meet the needs of young children.
The High Reach Learning curriculumm program is based on the philosophy that children learn best through hands-on activities that address the needs of the whole child. In addition, the High Reach Learning program believes that children need a balance of child-initiated and teacher-facilitated activities during the day. This approach is grounded in sound child development theory and age appropriate practice. Themes are used to introduce information and learning takes place as children explore and manipulate real world objects and events.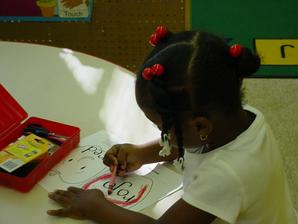 The Child Development Center provides a laboratory in which MVSU Early Childhood Education students may observe, participate and study in university supervised activities.
The Child Development Center is located next to the College of Education. Children from 2-4 years of age are enrolled. The school day extends from 7:30 A.M. to 5:00 P.M. Monday through Thursday and 7:30 A.M. to 4:00 P.M. on Friday.
Debra Minor, MVSU Child Development Center Director
Contact: (662) 254-3375