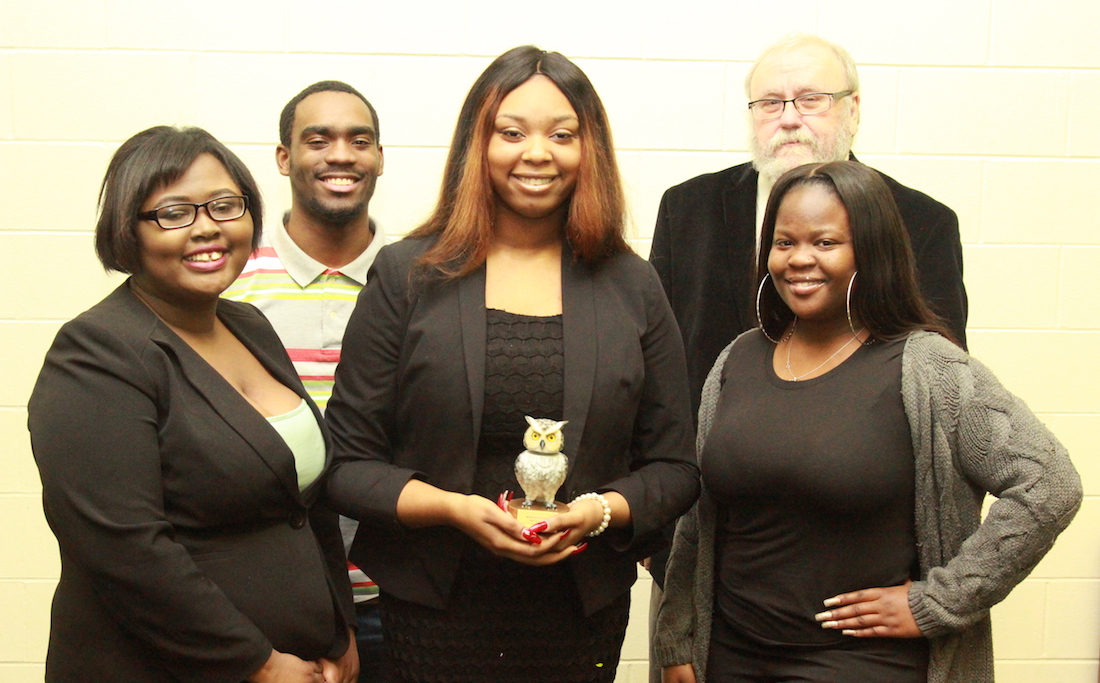 ITTA BENA, Miss— The Mississippi Valley State University Mock Trial Team recently competed in the third annual "ODY Owl Classic" at Mississippi University for Women in Columbus and had a strong showing.
Kambreca Mitchell, a third-year Pre-Law/Legal Studies and Government/Politics major from Greenwood won the top attorney award. She gave the opening statement for the prosecution, directed a witness and cross-examined a defense witness.
Other members of the team included: team captain Kenya Jones of Meridian; Darius Bailey of Montgomery, Ala.; Nadia Crawford of Atlanta, Ga.; Donovan Brownlee of Columbus, Ohio; Lasharda Leasy of Greenville; and Jada Brinson of Miami, Fla.



The educator coach for the Mock Trial Team is Dr. Larry W. Chappell, university pre-law advisor and coordinator of the Pre-Law/Legal Studies program. The attorney coach for the team is Neysha Sanders; Esq. Sanders is a member of Sanders and Sanders Law Firm and also teaches courses in MVSU's Social Sciences department. 



The program is sponsored by the Department of Social Sciences, the Office of Academic Affairs, the Office of University Advancement, the Office of Sponsored Programs and the Office of the President. Additional funding was also provided by the Leflore County Board of Supervisors.






Next up for the team is the regional competition in Jackson. The competition will be held from Friday, Feb. 16 to Sunday, Feb. 18. The regional tournament is the qualifying tournament for the opening round of the national championship competition in Memphis.