By Jasalyn Lucas, Communications Specialist
Itta Bena— Mississippi Valley State University is pleased to announce at 8 a.m. on Saturday, May 1, 2021, the institution will hold its 69th Commencement exercise. This will mark the first time the event has been held in-person since the Fall of 2019.
Commencement is the single time when we come together as a community to celebrate years of hard work by our graduates. Unfortunately, COVID-19 kept MVSU from offering in-person ceremonies in the Spring and Fall of 2020, leading the institution to hold 100-percent virtual exercises.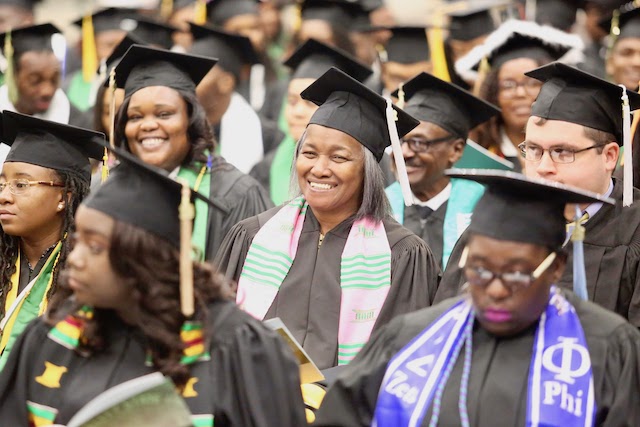 Making the transition back to holding the event in-person was made following The Center for Disease Control recommendations and the MVSU COVID-19 safety guidelines. The in-person ceremony for undergraduate and graduate students will take place at Rice-Totten Stadium on Chuck Prophet Field, and all MVSU Scholars will be socially distanced and required to wear masks.  We are also making plans to host an in-person ceremony for those graduates from Spring and Fall of 2020 at a later date.  Please look forward to that ceremony being announced soon.
"Commencement is one of the most cherished moments in a student's academic life. It is also one of the largest events the university holds each year. I am delighted that we have made it to a place where we can offer our students an in-person commencement celebration this spring for the class of 2021, and I look forward to having a similar ceremony for those graduates from 2020 who didn't have an in-person ceremony " said Dr. Jerryl Briggs, Sr.
Every graduate is invited to the ceremony. Each graduate that participates will receive three tickets for each of their guests and three programs. It is the responsibility of the graduates to distribute the tickets and the programs as desired. These items and honor cords will be available for pickup at the Office of Student Records on April 28, 2021, and April 29, 2021, between the hours of 9 a.m. and 5 p.m. On April 30, 2021, the Office of Student Records will be open from 9 am – 6 pm.
To minimize the platform participants and to steadily move the ceremony forward, the university has decided not to have a speaker for the event. Still, the ceremony will combine all of the other elements of MVSU's traditional graduation ceremony.
Gates to the Rice-Totten Stadium will open at 7 a.m., and the entrance to the stadium will be located on the east side of the stadium, the entrance to the visitor side of the stadium. All guests must present a graduation ticket to enter the facility. Seating for all guests will be in the stadium's bleachers utilizing CDC guidelines with 6 feet spacing between persons and the wearing of masks.
FACIAL COVERINGS MUST BE APPROPRIATELY WORN, OVER NOSE AND MOUTH, DURING THE ENTIRE CEREMONY (please bring your own)