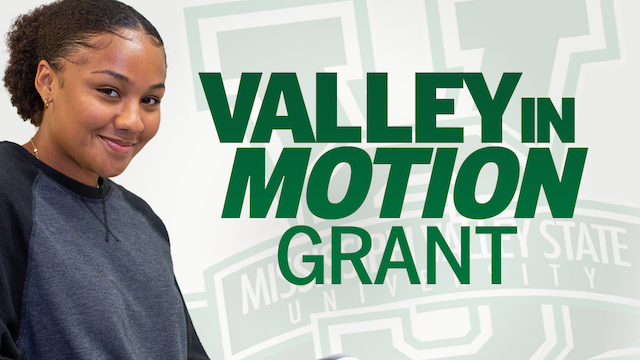 Mississippi Valley State University officials are preparing to grant its students financial assistance through the Higher Education Emergency Relief Fund (HEERF) III. 
MVSU students who are Pell-eligible and maintain full-time enrollment can receive an additional $3,000 in financial assistance during the Fall 2021 semester in the form of the 'Valley in Motion Grant.'
"Mississippi Valley State University has long served as an educational oasis for the Mississippi Delta and been an economic engine for our student's success," said Jerryl Briggs, MVSU President. 
"Many of our students are Mississippi residents, but we have also seen a rise in students from outside the state. The Valley in Motion Grant will provide necessary financial assistance that allows students access to funds which remove economic barriers that will help our scholars in their academic pursuits," Briggs added. 
The additional financial support is available to all eligible undergraduate students enrolled full-time for the Fall 2021 term. In addition, support is available to resident and non-resident students. MVSU scholars can use the grant for any part of the cost of attendance or emergency costs that arise due to coronaviruses, such as tuition, food, housing, healthcare (including mental health), and childcare. The funds will be awarded in addition to any scholarships, or financial aid students have earned from the institution.
There will be additional emergency financial assistance available for students who may not qualify for the initial $3,000. In addition, all international students and undocumented students, including refugees, asylum seekers, DACA recipients, other DREAMers, and similar undocumented students, can also receive assistance. 
The University is currently constructing a question-and-answer page located on the MVSU Webpage. The page will have a list of responses geared toward providing the necessary information about student eligibility and other grant information. 
Students who have not completed their 2021-22 Free Application for Federal Student Aid (FAFSA) should go to https://studentaid.gov to complete the application process. To apply, please call The Office of Admissions and Recruitment at 662-254-3347. For help with your FAFSA, please get in touch with the Office of Financial Aid 662-254-3335. 
For all questions, please visit https://www.mvsu.edu/valley-motion-grant to view the frequently asked questions page.