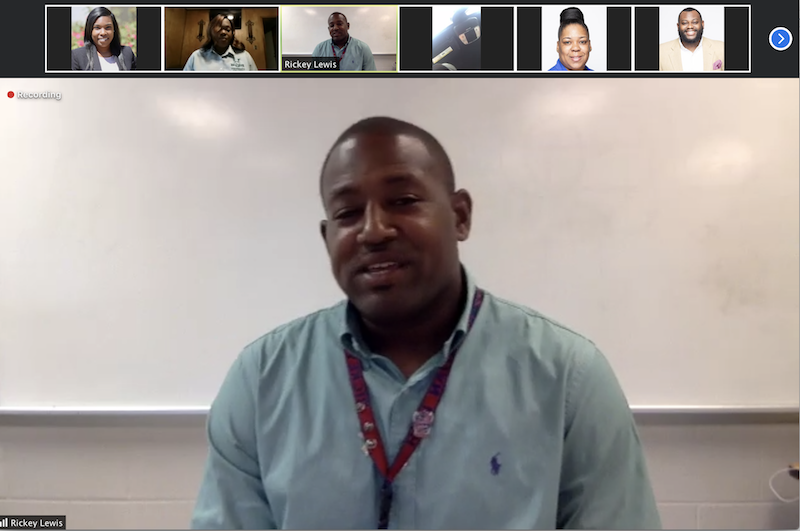 ITTA BENA, Miss.— Mississippi Valley State University alumnus Rickey Lewis experienced a positive "self-directed shift" in his life, and now he has made it his mission to help others do the same.
The former MVSU student-athlete and professional baseball player recently released a book entitled, "The Self-Directed Shift", which has been adopted by MVSU's Freshmen Year Experience (FYE) program as this semester's common read.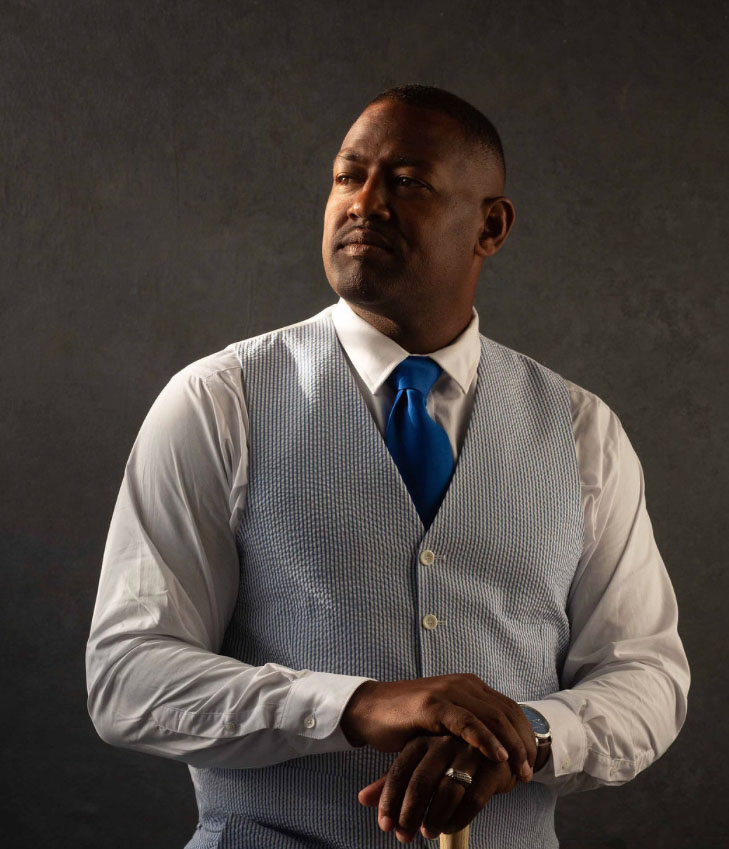 To kick-off the semester, Lewis engaged in a virtual meet and greet with FYE students Thursday during which he introduced the book and shared his motivation behind publishing it.
"I felt like I would have been equipped I could've accomplished so much more, so I wanted to give you that opportunity," said Lewis to the nearly 100 students in attendance.  "Statistically, most of you are not supposed to make it, but it doesn't have to be that way…Your purpose in life is to find your purpose in life and do everything in your power to fulfill it."
Sparked by his own personal growth, Lewis said he aspires to help every eager human, no matter their age, find their way.
"Successful and unsuccessful people have the same things happen to them," he explained. "But successful people find a way around it. You get to make your life as great as you want it to be."
He encouraged students to live in gratitude and take advantage of the opportunities around them.
"You're in a good environment at Mississippi Valley State University," said Lewis. "My time at MVSU taught me so much."
The book is part of Lewis' larger mission to educate and motivate individuals of all ages to live their best life.
"It's about understanding where you are, where you want to be, and how to get there. It's about taking ownership of your life and creating a positive shift by learning and applying information that will take you there," he said.
Lewis was born and raised near Bay St. Louis and Meridian, Mississippi, and then settled in the Mississippi coastal town of Pass Christian. He attended the local high school, where he excelled in athletics and art.
Those two passions pushed him to pursue a higher education where he would chase his dreams of becoming a professional athlete and educator at The Valley.
Lewis played two sports at MVSU—football and baseball. In 1998, he was drafted by the Milwaukee Brewers in the MLB Amateur draft. He returned to MVSU in 1999 but continued to pursue his baseball career. 
After a six-year grind, he decided to hang up his cleats, put away his glove, and head home to pursue a teacher's license and coaching opportunity. Lewis completed his college degree at William Carey University. Since 2005, he has taught and coached multiple sports and several different subjects at his alma mater, Pass Christian High School.
In 2003 Rickey married his wife Lauren, who is also a Pass Christian alumni and an assistant principal in the same school district. They have three sons Landon, Lathan, and Larkin.
With the help of his wife, Lewis is passionate about teaching the principles of success to his sons, the students of Pass Christian, and the surrounding communities.
"If you don't believe you can do something, you're not going to take the necessary steps to lead to positive results. The person who thinks they can and the person who thinks he can't are both right. It starts with a thought," said Lewis.
Before his own "self-directed shift", Lewis said he did not understand personal development and how important it is to one's success. As he began to dig deeper into his own personal growth, he eventually coined the phrase, "the self-directed shift."
"The cobwebs were being cleaned and cleared from this previously empty room I called ahead. One day I tried to explain something to a friend of mine, and he said, 'tell it to me like I'm a two-year-old'…He just wanted me to give him the information clearly and straightforwardly. The best way for me to do so was to create the visual representation of what I have labeled 'The Self-Directed Shift,'" Lewis said.  
To learn more about Lewis and his work, visit www.rickeylewisjr.com.