ITTA BENA, Miss.—A Mississippi Valley State University faculty member is one of 10 U.S. higher education administrators from minority serving institutions selected to participate in a four-day development tour in Mexico.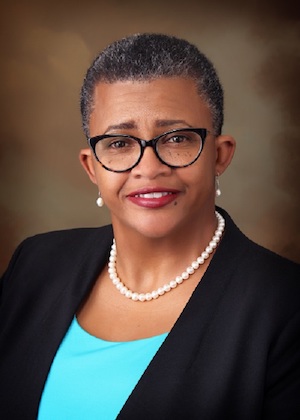 MVSU Graduate Coordinator of Bioinformatics Dr. Abigail S. Newsome will be departing for Mexico next week to participate in the "Study Abroad Development Tour Mexico 2019." 
Organized by the U.S. Embassy in Mexico, in collaboration with the U.S.-Mexico Commission for Educational and Cultural Exchange (COMEXUS) and EducationUSA, this development tour seeks to increase academic opportunities for U.S. students in Mexico—including groups of students who have been underrepresented in the overseas-study abroad population. 
MVSU Provost and Vice President for Academic Affairs Dr. Kathie Stromile Golden said Newsome's selection for the competitive program will be beneficial for the MVSU Office of International Programs. 
"Dr. Newsome's selection for the program bodes well for MVSU and speaks to her consistent involvement in our Study Abroad Programming," Golden said.
In addition to leading MVSU's Bioinformatics Graduate Program (the only degree program in the state), Newsome has worked closely with the Office of International Programs at MVSU to support international students and secure study abroad opportunities for MVSU students.  
"She is always willing to assist the Office of International Programs with wide ranging programming that not only focuses on study abroad but also faculty/student exchanges, collaborative teaching and research and curriculum development," said Golden. "I can always depend on her to support our quest to enhance the University's international education efforts."
Newsome is a native of Itta Bena and received her B.S. from MVSU and her Ph.D. from the University of Southern Mississippi. 
She is scheduled to depart for Mexico on Nov.11.