Dr. Alfred Arrington was a tried and true university administrator who pushed both his students and faculty to succeed while serving as head of the Health, Physical Education, and Recreation Department at Mississippi Valley State University.
"He was a wonderful public servant," said one of his daughters, Michelle Arrington. "He was well-known."
Dr. Arrington died Tuesday in Greenwood. He was 78.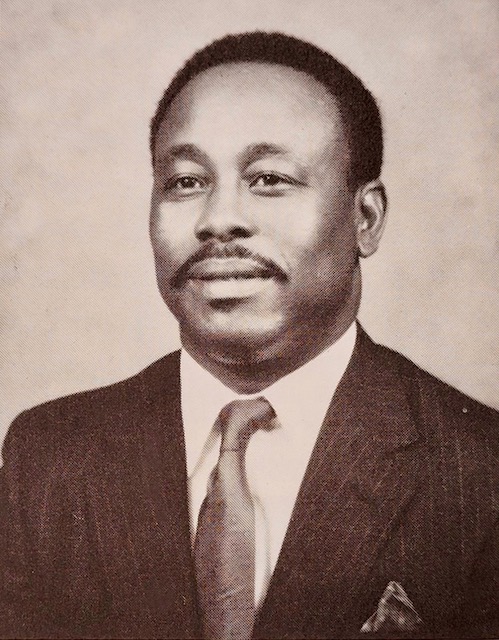 Born and raised in Laurel, Dr.  Arrington attended Oak Park High School. He excelled academically and athletically — participating in various extracurricular activities such as football and the math club — and graduated in 1962. He then attended Alcorn Agricultural and Mechanical College in Lorman — now Alcorn State University — and earned a bachelor's degree in education with a biology minor in 1966. During his undergraduate career, he was initiated into Alcorn's Gamma Pi Chapter of Kappa Alpha Psi fraternity.
He earned a master's degree from Tennessee State University in Nashville in 1970 and a doctorate in education from Oklahoma State University in 1975.
Following his studies, Dr. Arrington began his expansive career, which included work as an assistant principal for a school in Lake Providence, Louisiana, a visiting professor at Delta State University, and assistant to the dean for minority affairs and instructor at Oklahoma State University.
According to his family, he worked at Valley — as vice president for academic affairs and chair of the HPER department — from about 1976 to 2000.
Following his time at MVSU, Dr. Arrington worked at the University of Arkansas at Pine Bluff in various positions.
Students and colleagues who knew Dr. Arrington at MVSU said he was dedicated to serving both his students and faculty.
"He was an outstanding and upstanding man, somebody who was willing to help out anybody.  He would often give students second or third chances because he always saw the good in people," said Dr. Ro'Shaun Bailey, MVSU's assistant vice president of student affairs and campus life.
Both Bailey's parents worked at Valley, so he spent a lot of his time on campus while growing up. Bailey recalled that Dr. Arrington was a family friend.
"He will be greatly missed by his fraternity, his family, and the community," he said.
Marcus Mann, a HPER graduate of MVSU, got to know Dr. Arrington while a student at the university from 1994 to 1996.
"He made an impact at Mississippi Valley, in the community and the lives of so many students," Mann said.
"We all referred to him as 'Doc.' Doc had that connection with the students and with the community, and he will be greatly missed."
Dr. Gwendolyn Vaughn, who teaches in the HPER department, said Dr. Arrington "would nudge you. He would push you. He would get onto you if something were wrong."
She added that he was a "provider of knowledge with faculty and students" and was also able to offer constructive criticism that helped people grow.
Dr. Arrington is survived by his wife of 54 years, Josie Howard Arrington of Greenwood, and four children, a sister, and eight grandchildren. A daughter preceded him in death.
Courtesy of Gerard Edic, Greenwood Commonwealth