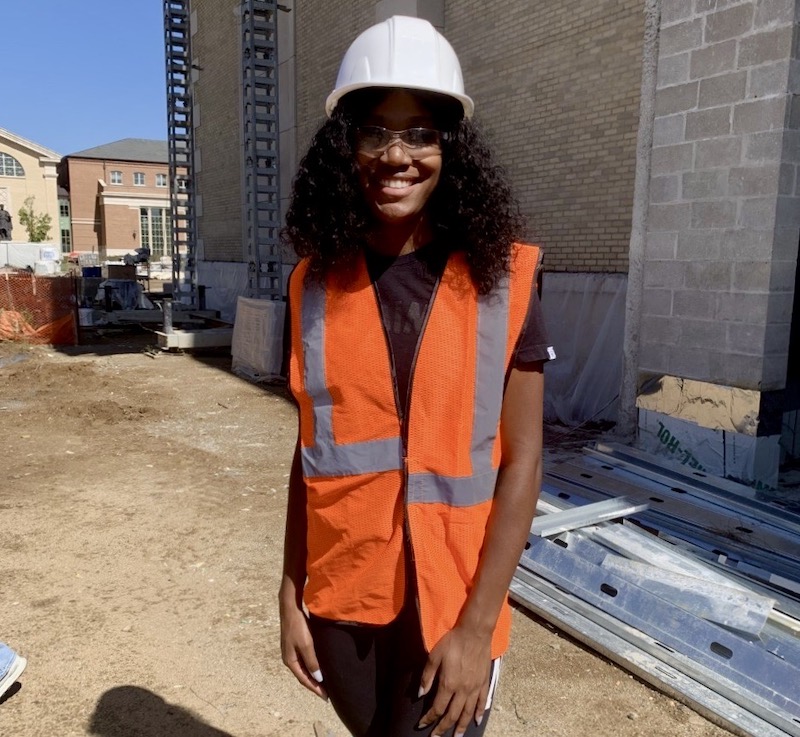 By Donell Maxie, MVSU Communications & Marketing Director
Victoria Mallard is a brilliant and determined young woman proving how Mississippi Valley State University can be the launch pad for a great future.
The Houston, Texas native graduated from MVSU in 2022 and currently attends graduate school at Notre Dame, pursuing a Master of Engineering in Civil Engineering with a discipline in Construction Management.
This May, Mallard will be graduating with her master's degree and entering the Geotechnical Engineering Industry in Miami.
From a small child, Mallard always wanted to pursue a career in STEM (science, technology, engineering, and mathematics). "My mom (Leslie McKinney) is a Petroleum Engineer, and I had early exposure to STEM fields. I attended a STEM magnet school and declared Engineering my high school discipline," Mallard said.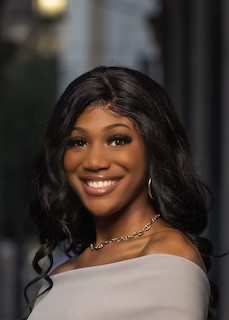 "I have always been interested in buildings and the process of seeing a finished building. Growing up in a city, I viewed many residential and commercial construction projects. My favorite things to do is ride around town and look at beautifully crafted houses," she added.
Mallard is passionate about helping young women understand the possibilities of pursuing a career in the STEM disciplines and intends to utilize her degree to push that agenda.
"After I finish graduate school, I will happily enter the workforce in Civil Engineering and continue to volunteer with women in STEM organizations to encourage younger girls to pursue a career in engineering," said Mallard.
She explained how her most significant influence is her mother and how all she has accomplished and hopes to attain is because of her mother's input in her life.
"My mother is a fantastic role model; she has supported every endeavor I wanted to pursue. She has instilled confidence, ethics, and ambition within me. Her unconditional love and support, as well as her subject matter expertise, are invaluable," she said.
During her time at MVSU, Mallard enjoyed the campus community, her instructors, and the connections she's made that will last a lifetime.
"I enjoyed my time at Mississippi Valley connecting with brilliant individuals in the engineering technology department, making lifelong friendships from the volleyball team and non-departmental classes, and personally developing my academic career with Sabrina Perry and Dr. Antonio Brownlow."
Mallard was fortunate to graduate in three years from MVSU and expressed the challenges of that process.
"Being a student-athlete while taking 19 hours of engineering coursework, pursuing my pageant and modeling career, and graduating from MVSU was challenging. I had a tight schedule for my assignments and household tasks that needed to be completed each day, including time to pursue my hobbies of working out, painting, and socializing with my friends," said Mallard.
"My second home on campus was the CADD Lab in the engineering technology building, and for late-night studying, I was always in the library. I stayed ahead of my coursework by completing assignments the day they were assigned," she explained. I had some stressful moments while having a heavy course load but obtained my B.S. in Engineering Technology with a 4.0 for the entire year."
Mallard shared how Perry and Dr. Brownlow profoundly impacted her academic success at MVSU.
"They are great mentors and aided in my professional and personal development. Mrs. Perry held me to a high academic standard, and her courses' structure forced me to understand CADD software. The knowledge she taught me had rolled over into my academic career as I teach CADD software to the University of Norte Dame sophomores as a graduate assistant," Mallard said. Dr. Brownlow explained the importance of professionalism in the workplace, and his courses enhanced my technical workplace writing abilities, which directly applied to my engineering job. They are invested in my overall career trajectory, and I am grateful to have met them," she added.
Mallard said when given a chance to speak with students interested in STEM majors, she tells them, "You have the support needed to professionally and personally develop at MVSU. Lean on your academic advisors and professors because they want you to succeed and are happy to help with your career plan," she said.