ITTA BENA, Miss.— It's never too late to start again, and Serena Mouncil-Body is proof.
After years of only being a few credits shy of a college degree, the 47-year-old wife and mother of three will be receiving a bachelor's degree from Mississippi Valley State University on Dec. 14 through the Complete to Compete initiative, also known as the C2C.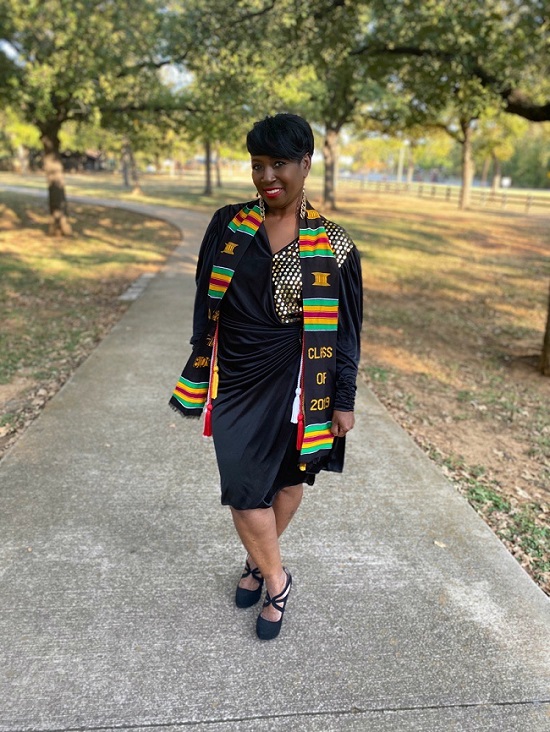 The C2C is a statewide program designed to help Mississippi adults who have earned college credit—but not a degree—better their lives by completing a college education.
Mississippi's eight public universities and 15 community colleges all participate in the C2C program.
Mouncil-Body, who first attended college in 1992, said she learned about the program via Facebook.
"After I saw it on Facebook, I immediately did the intake form, and (MVSU C2C Coordinator) Shearra Hardwick called me back within hours," said Mouncil-Body. "She had me to send over my transcripts and informed me that I only needed 11 hours to earn my bachelor's degree."
The Belzoni native, who currently lives in Texas, said the special moment was indescribable.
"I was so happy that I was going to be a college grad! I've always wanted to get my degree, but things happened, and it was always put off until now," she said. "This program is one of the best things that ever happened to me. I'm forever grateful for the support I've received from Mississippi Valley State."
Mouncil-Body explained that her biggest inspiration came from the people she loves the most—her husband, and children.
"They are so happy and proud of me. They call me Supermom," she said with a chuckle. "Life is too short, and I wanted to be a good role model for my kids and show them that nothing is impossible."
Her family consists of her husband, Marcus Body, and three kids with one step-son. They are Taporsha Mouncil, Demarcus Body, Dajah Body, and Marcus Yarbor.
Currently, Mouncil-Body is working as a real estate agent, and she plans to get a Master's in Business Management.
 "I plan to become a real estate broker, become the owner of a real estate company and specialize in real estate education and real estate investment," she said.
By having my bachelor's degree, it will compensate for the 630 hours that I will need to get my broker licenses," she added.
Mouncil-Body said while some may feel like they can't go back and complete their college degree, she hopes that her story serves as an inspiration to push them toward finishing what they started.
"I want people to follow their dreams and get the education they deserve. Doing something like this, you will be a role model for your kids and family. No matter how old you are, you can do it. If it's been a while and you have college hours but no degree contact the C2C Coach Shearra Hardwick, and she will go above and beyond to help you get your degree," said Mouncil-Body.
To learn more about the C2C Program at MVSU, contact Shearra Hardwick, MVSU's C2C coach. at (662) 254-3439 or shearra.hardwick@mvsu.edu.