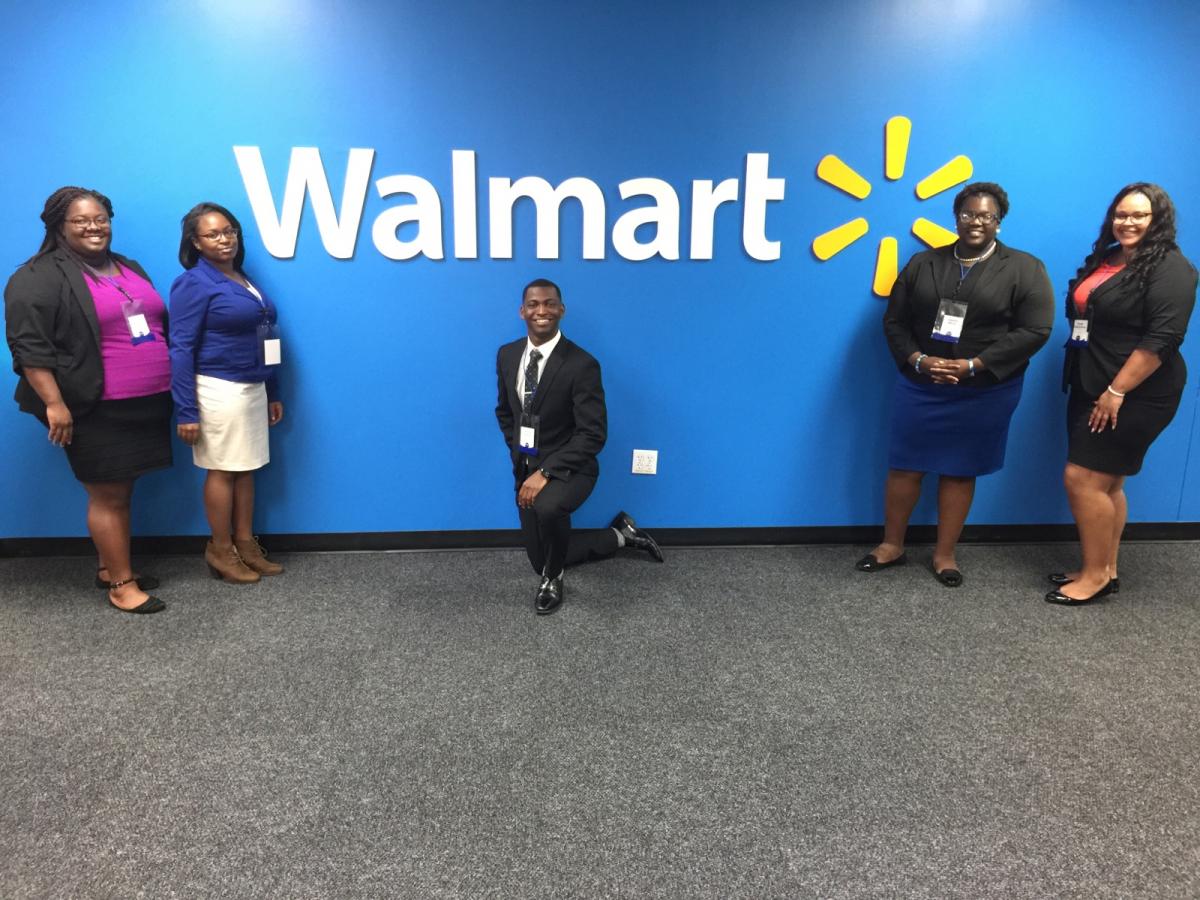 Pictured from left are Raveen McKenzie, Marissa Ware, Jaishone Cornelius, Laquita White and Ms. Tayilah Riddick-Waters.
Mississippi Valley State University (MVSU) was well represented during the International Organization of Black Security Executives (IOBSE) Conference held in Bentonville, Ark. on April 24-28 at Walmart headquarters.
Marissa Ware, Laquita White, Tayilah Riddick-Waters and Jaishone Cornelius who are all criminal justice majors participated in the conference along with Raveen McKenzi who is majoring in computer science. 
Over $9,000 in scholarships were awarded to some of the deserving students. Riddick-Waters and Cornelius were both chosen to receive the Loss Prevention Certification scholarship, which was valued at $495, totaling $990.
Students were given the opportunity to compete for an educational scholarship by writing a 500-word essay about their interest in security, leadership and campus community involvement.  Cornelius won this scholarship in the amount of $1,500. He was the only male student to win either of the scholarships, and the only student to win both scholarships.
Valley students participated along with 26 other students from universities across the United States including Spelman, Clark Atlanta, Grambling, Florida Agriculture and Mechanical University and Southern University Law Center.
"The conference's purpose is to help students navigate from academia to the professional world," said Dr. Rochelle Cobbs, assistant professor of criminal justice.
During the conference students were presented in-depth information regarding the vast components of the security industry, and how to professionally market themselves in today's competitive work environment.
"Executives observed the students and at the end chose students who they wanted to interview and possibly offer jobs. All five of MVSU students who participated at the conference were invited for interviews with some of the companies participating in the conference."