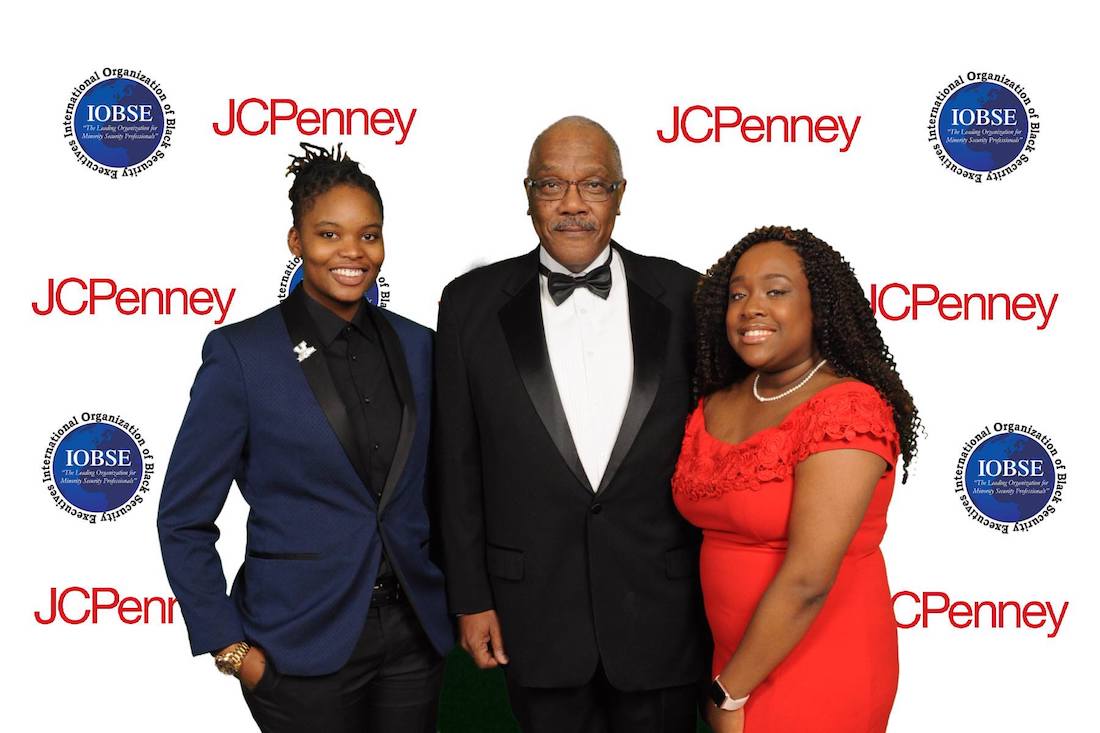 ITTA BENA, Miss.— The continued partnership with Mississippi Valley State University's (MVSU) Career Services Center and the International Organization of Black Security Executives (IOBSE) recently provided MVSU students with a unique opportunity to gain real-world leadership and career experience.
MVSU junior Business Administration major Jamya Edwards, senior Business Administration major Theron Chatman, Jr. and junior Computer Science major Shaniqwa Barber were extended the opportunity to attend IOBSE's Annual Spring Conference after participating in a Career Leadership Seminar and interview hosted by the non-profit security organization on MVSU's campus earlier during the spring semester.
The conference, hosted April 24-26 by the JC Penney Corporation in Plano, Texas, was an exciting and informative program designed to assist in developing future industry leaders for tomorrow's domestic and global security challenges.
"We truly appreciate the partnership and exposure provided to our students for professional development and networking at this capacity in preparing our students for post-graduation careers," said Essie Bryant, MVSU's director of career services.
Before arriving to the conference, each participant received a $200 JC Penney gift card and a 40 percent off coupon to assist students as they "dressed for success" in business attire for the conference and evening attire for the gala.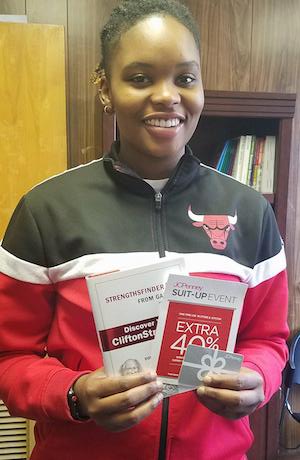 In addition, the students received a free copy of the bestselling book "StrengthsFinder 2.0 from Gallup" in preparation for a workshop on understanding and leveraging your strengths.
Students were also given the opportunity to compete for an educational scholarship by writing a 500-word essay about their interest in security, leadership and campus community involvement. Edwards received the Loss Prevention Certification scholarship.
Campus Relations Recruiters Ron Martin, CPP and Levell Hedgspeth, CCII as well as Zone Manger/Loss Prevention-US South at Cracker Barrel commented that they were highly impressed with MVSU's representatives.
Valley students participated along with 30 other students from universities across the nation, including Arkansas-Pine Bluff, Bethune-Cookman, California State-Dominguez, Clark Atlanta, Delgado College, Florida Memorial, Grambling, Florida A & M, Southern IL-Edwardsville, Southern-New Orleans, Stony Brook, Texas Southern, University of Central Florida and Western IL.
Founded in 1982, IOBSE is a non-profit security organization that has grown to be the "Leading Organization for Minority Security Professionals".  Over the past several years, the organization has expanded its focus and commitment to include minority college students and has introduced comprehensive programming support to help those students jump-start their careers.
To learn more about IOBSE., visit www.iosbe.org.
For more information about MVSU's Career Services Center, call (662) 254 -3441 or e-mail careerservices@mvsu.edu.