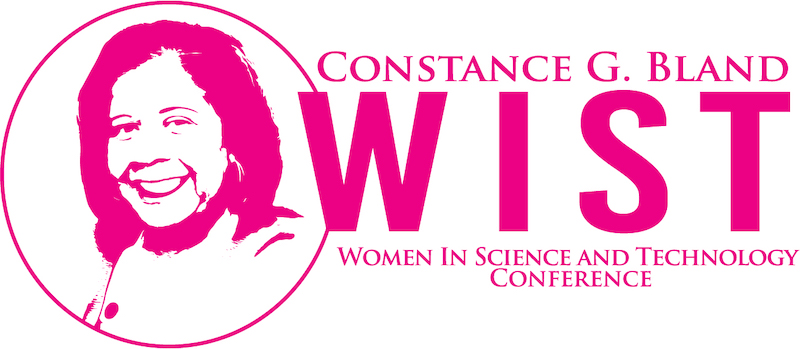 Mississippi Valley State University (MVSU) will host its 25th celebration of the Constance G. Bland Women In Science and Technology (WIST) Conference on Friday, March 24, 2023.
The conference will begin at 8:30 a.m. in the Science and Technology Center in the Mary Crump Auditorium and conclude with a luncheon in the R.W. Harrison HPER Complex. The theme for this year's conference is "Women in Science and Technology: Plug Into STEM."
The Mathematics, Computer, and Information Sciences (MCIS) department at MVSU hosts this free conference for middle and high school young women. The conference aims to show students that STEM careers are exciting, attainable, and rewarding.
In addition, it is to increase awareness of STEM disciplines and Mississippi Valley State University. A student-led organization, the WIST Organization promotes women in science and technology. This organization is comprised of female college students majoring in STEM disciplines. These students are committed and devoted to making a difference in the scientific community.       
Dr. Latonya Garner-Jackson, MCIS department chair, said she is extremely excited about this year's event because it will expose young females to successful women in the fields of STEM, such as Physician Assistants, Computer Scientists, Nursing, Biologists, Mathematicians, System Managers, Aviation, Wildlife, Surgeon, Chemist, and others.
The Keynote Speaker for this celebration is Ashley Renee, meteorologist, and journalist for The Delta News Greenville, Mississippi. 
Ashley was born in Atlanta, Georgia, but she grew up and lived in New Orleans for most of her childhood and adulthood. Throughout her childhood, Ashley participated in many activities, including clubs at school, ballet, gymnastics, cheerleading, Girl Scouts, playing the flute, being in the youth dance ministry at her church, and other activities. Most importantly, she developed a love for learning about the weather. At age six, she wanted to forecast the weather but still needed to understand the job title. Her mom claims that Ashley knew she wanted to be on TV at age two.
Ashley began her college career by attending a community college in Atlanta. Then, she returned to New Orleans to continue her education at the Xavier University of Louisiana. She graduated with her Bachelor of Arts degree in Mass Communication in 2013. Shortly after receiving her bachelor's degree, her big dream finally came true in the Fall of 2014 when she began her meteorology education at Mississippi State University. Unfortunately, Ashley had to leave school after her Spring 2016 semester because of financial issues and was out of school for nearly four years.
During her first year of school, she faced a few financial hardships. She worked a few jobs, including retail, fast food, substitute teaching, and being a brand ambassador. Being a brand ambassador allowed her extraordinary experiences, like being a promotional model representing different brands at events such as the Essence Festival, Allstate Sugar Bowl, Hershey's commercial, and various music festivals. While she enjoyed this job, she always remembered her goal of being a meteorologist. Through much prayer, saving money, and financial support from family, Ashley could finally re-enroll at Mississippi State University for the Spring 2020 semester. She graduated in April 2021 with a Bachelor of Science in Geoscience and began her career at The Delta News in Greenville, Mississippi, in June 2021.
Ashley has been with Delta News for almost two years. She has achieved professional growth at Delta News and advanced her meteorologist and journalist skills. Although her journey to becoming a meteorologist was not easy or linear, she has been able to use life lessons as a stepping stone for building her character and navigating through hard and easy times. Ashley has a saying, "Never Give Up" she says, "The saying is cliché, but it's oh so true."
In the 21st century, the WIST Organization aims to inspire young women to achieve their dreams of being different.
"We hope that the young female students who attend this conference will gain a better appreciation of STEM disciplines and have an increased interest in MVSU," said Garner-Jackson.                                       
The presenters for this celebration are Hilliary Bland-Spivey (MVSU Graduate), Physician Assistants at Next Level Urgent Care in Houston, TX; Karolyn Bridges-Jordan (MVSU Graduate), System Manager with the Mississippi Department Of Child Protection Services in Jackson, MS; Cassandra C. Brown, Director of Maternal Childcare at Greenwood Leflore Hospital in Greenwood, MS; Rakishia Davidson (MVSU graduate), Admissions Recruiter for United Aviate Academy in Goodyear, AZ; Glenda Hargorve, Registered Nurse Care Coordinator at the Atlanta VA Medical Center in Decatur, GA; Jackie Henne-Kerr, Conservation Resource Biologist for the MS Department of Wildlife Fisheries and Parks Mississippi Museum of Natural Science in Jackson, MS; Dr. Felicitas Koller, Transplant Surgeon and Associate Professor of Surgery at the University of Mississippi Medical Center in Jackson, MS; Dr. Bhanu Priya Viraka Nellore, Assistant Professor of Chemistry in the Natural Science/Environment Health Department at MVSU; LaTasha Spencer, Nurse Practitioner at the University of Mississippi Medical Center in Jackson, MS; Dr. Hattie Spencer, Professor of Environmental Health in the Natural Science/Environment Health Department at MVSU; Yachi Spencer, Critical Care Registered Nurse at Merit Health Central in Jackson, MS.