ITTA BENA, Miss.— The Career Services Center at Mississippi Valley State University will host its Annual Graduate and Professional Schools Day Fair from 10 a.m. to 1 p.m. Tuesday, Sept. 18, on the Concourse Level of the R.W. Harrison Sports Complex.
The event will offer participants the opportunity to interact and gain information in their pursuit to further their education with graduate studies.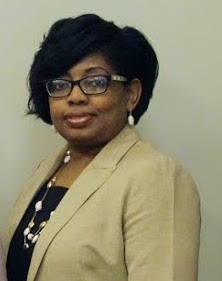 Essie Bryant, director of MVSU's Career Services Center, said the event is a great opportunity for individuals looking to pursue a postgraduate degree.
"This is an excellent opportunity to have face-to-face interaction with over 45 program representatives to learn what each school has to offer in terms of postgraduate studies," said Bryant.
Bryant said there are numerous reasons why interested individuals should attend the fair.
"You will be able to research programs that are offered by a variety of schools; compare different schools' objectives, philosophies, and curriculums; discover what preparation you may need before you apply; or even evaluate whether to begin graduate school right after completing your undergraduate degree or to wait a few years," she explained.
Ultimately, the fair will serve as a great way to help interested participants acquire information to help them make decisions about when and where they may apply for graduate programs.
For a prepared list of questions to ask the representatives, participants are encouraged to come by the Career Services Center located in the H.G. Carpenter Building.
The registered colleges and universities that will be in attendance include: Across the Pond-United Kingdom, Alabama Agricultural & Mechanical University-AAMU, Arkansas Tech University, Belhaven University, Brown School at Washington University in St. Louis, Delta State University-Graduate & Continuing Studies, Emory University, Florida Agricultural & Mechanical University College of Law, Grambling State University-Graduate School, Jackson State University-Public Policy Administration, Jackson State University-School of Public Health, Lincoln Memorial University, Louisiana State University Law Center, Louisiana State University Shreveport, Memphis Teacher Residency, Mississippi College-Graduate Programs, Mississippi College School of Law, Mississippi State University College of Veterinary Medicine, Mississippi University for Women, Mississippi Rural Physicians & Dentists Scholarship Programs, Mississippi Valley State University-Masters of Social Work, Mississippi Valley State University-Master of Business Administration, Mississippi Valley State University-Master of Criminal Justice, Mississippi Valley State University-Graduate Studies, North Carolina A&T State University, Palmer College of Chiropractic, Rhodes College, Ross University School of Medicine, Schoolhouse 21-Teacher Placement, Southern University Law Center, The University of Alabama Graduate School, The University of Mississippi Graduate School, The University of Mississippi Medical Center School of Nursing, The University of Tennessee Health Science Center, United States Sports Academy, University of Memphis School of Law, University of North Texas, UNT Dallas College of Law, William Carey University-Master of Biomedical Science, William Carey University-College of Osteopathic Medicine and Xavier University College of Pharmacy.
For more information about the fair, contact the Career Services Center at (662) 254-3441 or via email at careerservices@mvsu.edu.