ITTA BENA, Miss.— A Mississippi Valley State University alum now heads up a national research agency dedicated to finding solutions to agricultural problems that affect Americans every day.
Archie Tucker ('79) of Greenville was recently named director of the United States Department of Agriculture (USDA) Southeast Area.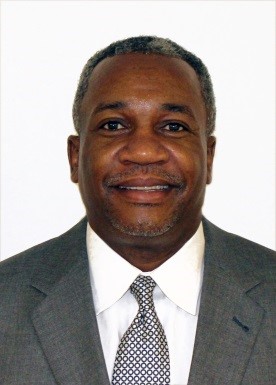 Tucker has spent a 42-year career with the Stoneville-based USDA Agricultural Research Service (ARS), where he started in 1974 as a 16-year-old student under the president's "Stay-in-School" program. He worked part-time while completing high school and during his four years at MVSU, where he earned a bachelor's degree in Business Administration. 
Tucker was named to his current position after becoming the agency's acting director in Dec. 2017. Prior to that, he served as associate area director since 2015.
"I am extremely pleased to be named area director. I am grateful to Dr. Chavonda Jacobs-Young, ARS administrator, for giving me the opportunity to lead the Southeast Area," Tucker said.  
"The research and administrative experience I have gained during my 42-year career with ARS has prepared me for this position. I am looking forward to providing effective leadership to the Southeast Area." he added. 
Tucker has served in many capacities for the agency, including as acting area director for the Mid-South area; acting research leader for the Biological Control of Pests Research Unit; and acting deputy area director for the Beltsville Area. 
With his extensive experience, Tucker is well-respected not only within ARS and USDA, but also among commodity groups, stakeholders, and university cooperators.
 "There has been nobody who has played a more pivotal role in the success of agricultural research in the Mid-South over such an extensive period as Archie Tucker," said George King, president of Delta Council, in a recent interview. Delta Council is pleased that we will be continuing our close working relationship with him and the entire USDA-ARS team to impact the challenges and opportunities of our largest industry."
The ARS is the USDA's chief scientific in-house research agency. With over 90 research locations and overseas laboratories, its vision is to lead America towards a better future through agricultural research and information.
For more information about ARS, visit www.ars.usda.gov.