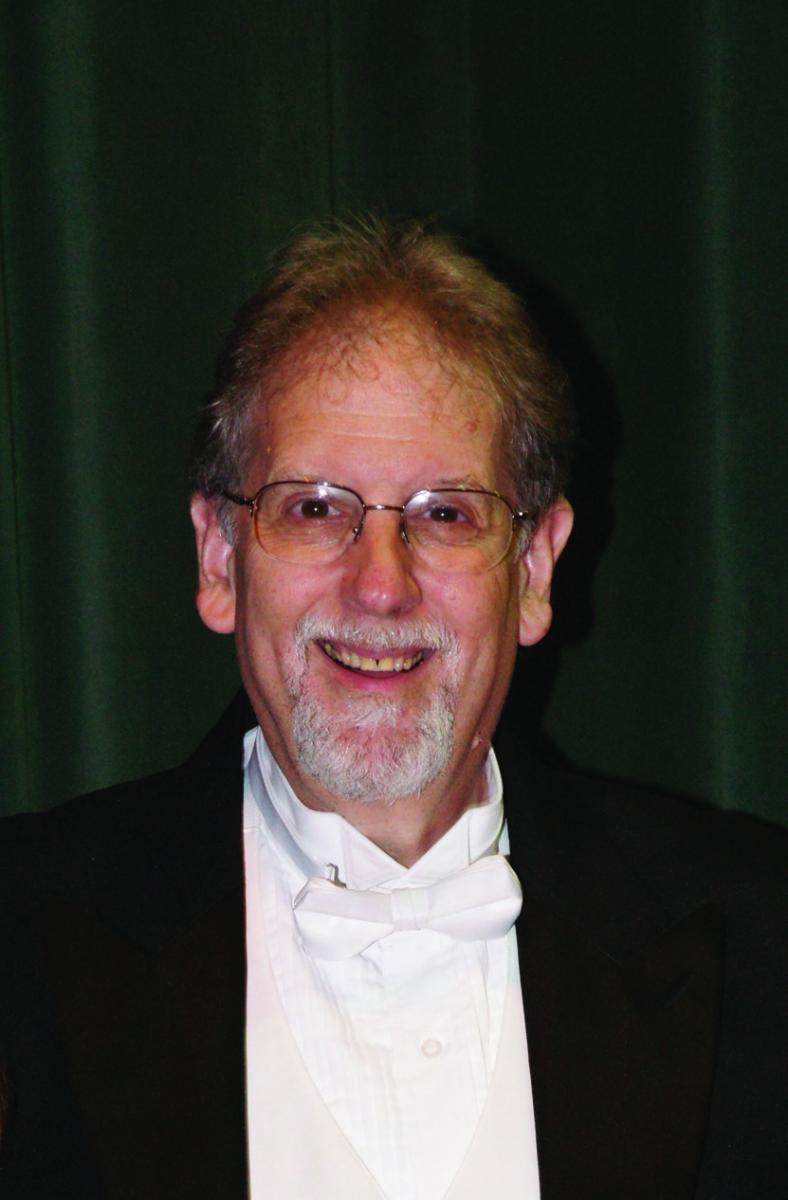 John R. Weiss
Associate Professor of Voice, Choral Director
johnweiss28@gmail.com
662.254.3488
Office: Lois Aaron Chapel
John Weiss earned a Bachelor of Music degree in music education at Boston University's School for the Arts, a Master of Fine Arts degree in choral conducting at the University of California, Irvine, and a Doctor of Musical Arts degree in choral conducting from the University of Arizona.  His principal conducting teachers were Joseph Huszti, Maurice Skones, and Bruce Chamberlain.  As Associate Professor of Music at MVSU, he directs University Choir and Valley Singers, and teaches Choral Conducting, Secondary Choral Methods, and Applied Voice.  Previous collegiate appointments include Director of Choral Activities at Bismarck State College and Assistant Director of Choral Activities at Washington State University.
Dr. Weiss has presented interest sessions at the Northwest Division Conference of the American Choral Directors Assoc., the Washington Music Educators Assoc. State Conference, the Oregon Music Educators Assoc. All-State Conference, and adjudicated such prestigious voice competitions as the Singer of the Year Contest in Los Angeles and the National Assoc. of Teachers of Singing Artist Award Regional Competition in Seattle.  Singers from his voice studio have been NATS divisional winners at the regional level, participated in the Metropolitan Opera District Auditions, and been employed by regional opera companies.  His choir at Bismarck State College appeared at Carnegie Hall and high school choral groups under his direction won numerous first prizes at the All-American Music Festival in Orlando, FL, and gold medals at many state choral festivals.  In addition, he was the choral director for North American Music Ensembles' European tour and guest conductor for the Vermont Northwest District Festival High School Chorus, the Southeastern Massachusetts Scholastic Band Association Festival High School Chorus, and the MMEA Southeast Junior District Festival Chorus.
As a bass, Dr. Weiss was a Metropolitan Opera Regional Finalist and won First Prize in the Associazione Lirica Italo-Americana Mario Del Monaco Voice Competition.  His primary teachers were Mac Morgan, Charles Conti, Giorgio Tozzi, and Larry Day.  He has performed leading and supporting roles with Boston Lyric Opera, Indianapolis Opera, Ash Lawn-Highland Summer Festival (VA), Raylynmor Opera and Granite State Opera (NH), Cambridge Chamber Opera, Commonwealth Opera, Longwood Opera, and Salisbury Lyric Opera (all of MA), Vermont Opera, Oakland Opera, and Sacramento Opera.  Some of his favorite roles include Leporello in Don Giovanni, Tevye in Fiddler on the Roof, Mustafà in L'italiana in Algeri, Alfie Doolittle in My Fair Lady, Sarastro in Die Zauberflöte, Colline in La Bohéme, Bartolo in Il Barbiere di Siviglia and Sir Joseph Porter in H.M.S. Pinafore.
Dr. Weiss' doctoral research explored vocal health in the choral rehearsal, especially as it relates to vocal fatigue.  The University of Arizona nominated his research for the Julius Herford Award sponsored by the American Choral Directors Association.  An article based on this research appeared in The Choral Journal and he presented his findings at the 2nd International Physiology and Acoustics of Singing Conference in Denver, the American Choral Directors Association Northwest Division Conference in Portland, and most recently at the College Music Society's 2016 Southern Regional Conference in Birmingham.