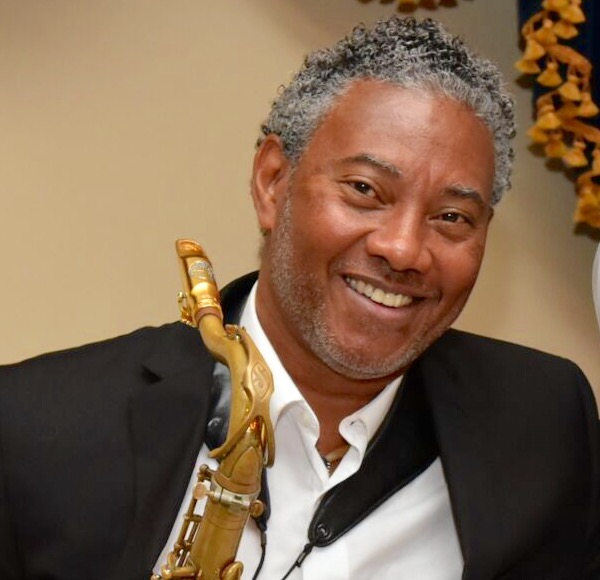 Alphonso Sanders
Professor of Music, Chair of the Fine Arts Department, Director of B.B. King Studio
asanders@mvsu.edu
662.254.3483
Office: Walter Sillers Fine Arts Building
Dr. Alphonso Sanders is the Chair of Fine Arts and Director of the BB King Recording Studio at Mississippi Valley State University.  He received degrees in music from Mississippi Valley State University, Valdosta State University, and the University of Mississippi.
Dr. Sanders has performed at many recognized festivals including the Netherlands North Sea Jazz Festival; Montreux Switzerland Jazz Festival; Lucerne Switzerland Blues Festival; Mobile Jazz Festival; Ontario Canada Southside Shuffle Festival; and many of the Delta Blues Festivals. He has performed with such artist as Bill "Howl-N-Madd" Perry, Mulgrew Miller, Jerry Jemmot, Rhonda Richmond, Cassandra Wilson, Paula West, Debra Brown, Bobby Rush, David Lee Durham, The Four Tops, David "Honey Boy" Edwards, and Steve Azar among others. 
As a Fulbright Scholars, he studied abroad in China exploring Chinese music and visual arts. He is recipient of the 2010 MAC Folk Arts Fellowship; the 2011 Mississippi Humanities Award and is published in Big City Rhythm & Blues magazine 2011 (UK); the book "Musicians Up and the Delta;" and "Down in the Woods" a documentary of the legendary bluesman Willie King.  He is also an award winner in the 2009 and 2010 International Blues Challenge and was selected by the Delta Blues Society as the 2013 Blues Musician of the Year. His noted recording projects are "Mississippi Influences" and "Twice as Nice." For the past 30 years as a musician, he has been involved in music composition and songwriting, covering various styles of jazz, blues, folk, gospel, and country and is currently involved with the HWY 80 Songwriters Festival, Meridian, MS as a facilitator and performer. He often performs as guest artist with the "Yalobushwackers" on Thacker Mountain Radio and is the founder and host of First Thursday's Jazz/Blues Night at the BB King Museum. His most recent project is hosting BB King Day preserving the legacy of the blues.