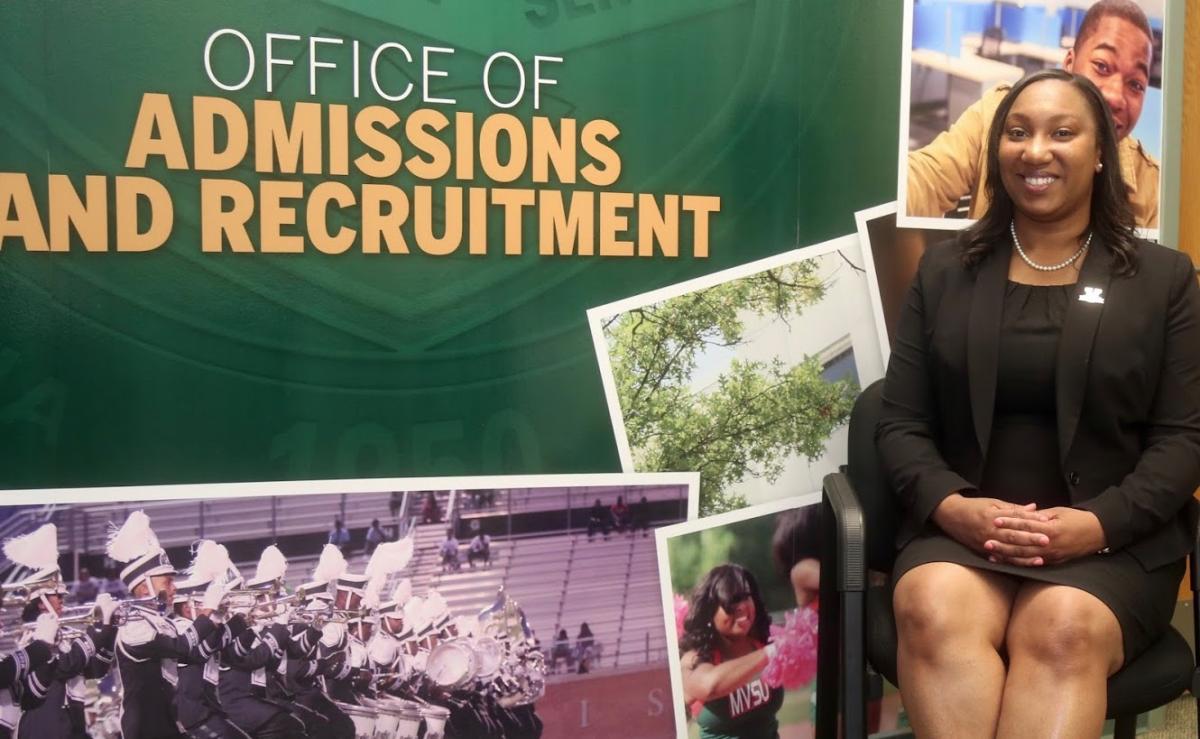 ITTA BENA, Miss.— "Never touch anything with half your heart" is a mantra that Dr. Danisha Williams has always carried with her, and her new position at Mississippi Valley State University is no exception.
Williams joined MVSU's staff as the director of admissions in April 2019. She brings with her enthusiasm as well as a wealth of knowledge ,having previously served as a counselor, recruiter, director, and assistant dean.
 "I consider it a great privilege to be named the new Director of Admissions at Mississippi Valley State University, an institution that I have known and respected for many years," said Williams.
"My goal for the admissions department is to execute an aggressive and strategic recruitment plan that emphasizes superior customer service, constant communication, and high visibility to attract the next generation of MVSU students," she added.
Williams said her top priorities include collaborating with key stakeholders of MVSU to maximize recruitment efforts. 
"I am excited about formalizing current student and alumni involvement as these populations have proven to be extremely impactful in reaching recruitment goals," she said. "During my first month, I have been widely welcomed by my colleagues and administration, and I plan to use that energy to initiate collaborative efforts that I believe will yield us the results we so deserve."
MVSU Vice President of Student Affairs & Enrollment Management Dr. Jacqueline Gibson Preastly said she's excited to have Williams join the team. 
"Dr. Williams brings to MVSU an array of skills in strategic enrollment planning and recruitment, data analysis, supervision, budget management, scholarship awarding, and building relations with University alumni and other stakeholders," said Preastly. "Ultimately, Dr. Williams' skill set demonstrates her ability to engage the necessary players to implement effective strategies that shape enrollment and meet our established goals."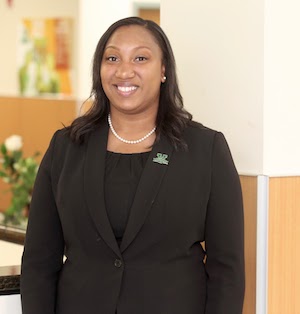 A native of Champaign, Ill., Williams has spent the past nine years in Nashville where she's served in various roles at Fisk University, her alma mater.
In 2010, she began her career in higher education in Residence Life as the Living Learning Center coordinator.
Williams later served as the freshman academic advisor for the Young Educated Scholar's first-year experience cohort. That position allowed her to work with the Office of Academic Excellence and Student Performance in various retention efforts.
She also had the opportunity to teach Core 100 and Core 120, to recruit and train staff in the Residence Life department and advise multiple student organizations.
In 2013, Williams was offered a position in Fisk University's Office of Recruitment and Admission, where she feels she was able to flourish personally and professionally by cultivating meaningful relationships with students, parents, and counselors.
"Having the opportunity to start as a regional recruiter and work my way up to director is a constant reminder that I am operating in my true calling," she said.
Williams earned her Bachelor of Arts degree in Sociology from Fisk University in 2007, a Master of Public Administration degree from Southern Illinois University-Carbondale in 2010, and a Doctor of Education degree in Leadership and Professional Practice from Trevecca Nazarene University in 2018.