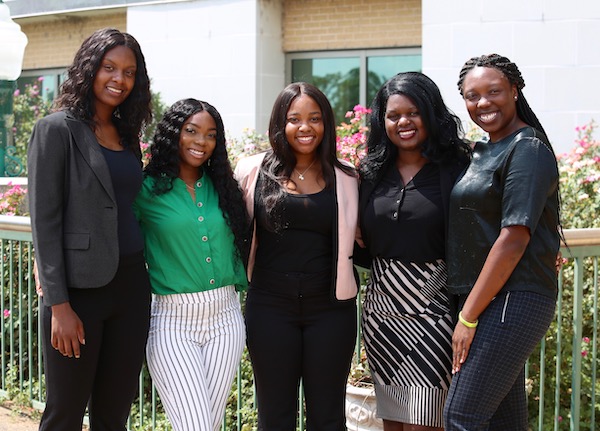 ITTA BENA, Miss.— Six Mississippi Valley State University students will be attending the Thurgood Marshall College Fund's 19th Leadership Institute on Oct. 16-20 in Washington, D.C.
The leadership institute is an award-winning program aimed to develop students' leadership skills, create a community of scholars, provide companies' access to a talented and diverse student population and help students make connections that lead to careers.
English and Mass Communications major JaQuana Williams of Atlanta; Mathematics and Computer Science double major Roseline Shappi of Conyers, Ga.; Mathematics and Computer Science double major Mubarak Ibrahim of Abuja, Nigeria; Computer Science major Kyanie Waters of Heidelberg, Miss.; English major Jai Cosey of Memphis; and Engineering Technology major Chyna Sawyers of London, England have all been selected to attend the four-day conference.
Joining Valley students will be 394 other HBCU students and 600 corporate, government and education partners, speakers and recruiters.     
Williams shared her excitement about receiving the opportunity to attend the TMCF Institute for the second time.
"The institute is a conference where the cream of the crop is presented with the opportunity to network and meet some of the brightest people in the country," she explained. "It is overwhelming as it relates to the amount of talent you are in the room with."
The power-packed conference prepares carefully selected students from the 47 publicly supported Historically Black Colleges and Universities (HBCUs) and Predominantly Black Institutions (PBIs) to compete in today's very competitive global workforce.
The conference culminates with a recruitment fair where Fortune 500 companies, government agencies, and graduate program representatives offer jobs, internships and continuing education opportunities.
"Overall, it is a great experience with the networking and workshops," said Williams.
"You learn so much and at the end of the day people are fighting to hire you for careers or internships," she added.