ITTA BENA, Miss.— Sponsored by the City of Greenwood and the Leflore County Board of Supervisors, the Augusta C. White Scholarship Luncheon, one of Mississippi Valley State University's preeminent Homecoming events, is scheduled for Thursday, Oct. 3, at the Historic Elks Lodge in Greenwood.
As one of the University's signature fundraisers, the annual luncheon is designed to raise scholarship funds for well-deserving, academically sound students who attend MVSU.
This year's event, scheduled from 11 a.m. to 1 p.m., is dedicated to the University's third first lady, Dr. Patricia Boyer, wife of the third university president, Dr. Joe L. Boyer. 
MVSU Interim Vice President of University Advancement Dameon Shaw said the annual event is a great way to help alleviate the financial burden of students during their tenure at MVSU.
 "The Annual Augusta C. White Scholarship Luncheon is one of the ways we ensure that our students at MVSU are prepared and have the resources that they need to succeed, " said Shaw. "We're looking forward to the continued support of the business community, faculty, and staff, alumni and friends of The Valley as we prepare for another successful luncheon."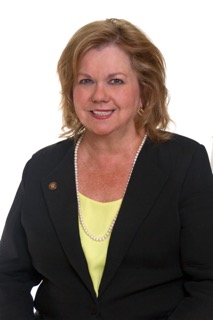 The keynote speaker for this year's event will be Senator Lydia Graves Chassaniol, who represents District 14.
Chassaniol has served since 2007 and represents all of Carroll County along with parts of Attala, Grenada, Leflore, Montgomery, Panola, Tallahatchie and Yalobusha Counties.
She is chairwoman of the Senate Tourism Committee, where she has shown considerable leadership in helping to develop tourist markets within individual communities throughout the state. Chassaniol also serves as Vice Chairman of the Senate Corrections Committee.
Also, Chassaniol serves on the committees for Agriculture, Drug Policy, Elections, Ethics, Finance, Investigate State Offices, and Municipalities.
Chassaniol is a former art teacher who worked in public and private schools, in addition to serving as director of the Communities in Schools program in Greenwood and Leflore County Schools for two years.
Chassaniol is a former member of the Mississippi Parole Board, Mississippi Arts Commission, and National Advisory Committee to the U.S. Attorney General to Combat Violence Against Women and Children.
Still active in the community, she currently serves on the Mississippi Blues Commission and the board of Cottonlandia Museum. Chassaniol is a long-serving Rotarian and has participated in a literacy project with the local schools for many years.
Tickets to the Augusta C. White Scholarship Luncheon are $75 and are available for pre-sale and will-call purchase. 
To purchase tickets or for more information, contact Shakina Nelson at (662) 254-3790 or shakina.nelson@mvsu.edu.