ITTA BENA, Miss.— Mississippi Valley State University will celebrate Black History Month with its annual Dr. Martin Luther King, Jr. Black History Convocation.
This year's event, themed "African Americans and the Vote", will be held Thursday, Feb. 27, in the Carver A. Randle Auditorium, located in the William Butts Social Science Building.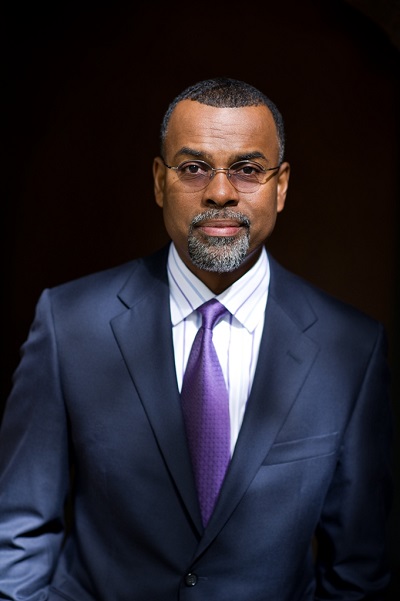 The keynote speaker will be Mississippi native Dr. Eddie S. Glaude, Jr, chair of the Department of African American Studies and the James S. McDonnell Distinguished University Professor of African American Studies at Princeton University.
Organizer Dameon Shaw, who serves as the interim vice president for University Advancement at MVSU, said he's excited to have Glaude visit MVSU's campus.
"Black History Month is a special time when we honor the legacy and sacrifices of those who came before us," said Shaw. "We are excited to have Dr. Glaude visit and discuss the important topic of African Americans and the vote. I've had the pleasure of hearing Dr. Glaude speak previously, and I believe this will be a very informative and impactful Black History Convocation."
In addition to serving as the chair, Glaude is a university professor in Princeton's Department of African American Studies—a program he first became involved with shaping as a doctoral candidate in Religion at Princeton.  
A scholar who speaks to the black and blue in America. His most well-known books "Democracy in Black: How Race Still Enslaves the American Soul" and "In a Shade of Blue: Pragmatism and the Politics of Black America" take a comprehensive look at black communities and reveal complexities, vulnerabilities, and opportunities for hope—Hope that is, in one of his favorite quotes from W.E.B Du Bois, "not hopeless, but a bit unhopeful."
Glaude's other "muses "include James Baldwin, Malcolm X, and Bobby "Blue" Bland. In addition to his readings of early American philosophers and contemporary political scientists, Glaude turns to African American literature in his writing and teaching for insight into African American political life, religious thought, gender, and class. 
Known to be a convener of conversations and debates, Glaude takes care to engage fellow citizens of all ages and backgrounds – from young activists, to fellow academics, journalists and commentators, and followers on Twitter in dialogue about the course of the nation. His scholarship and sense of himself as a public intellectual are driven by a commitment to think carefully with others in public. Accordingly, his writing and ideas are cited and shared widely.
Glaude is described as a quintessential Morehouse man by many, having left his home in Moss Point, Miss., at the age of 16 to begin studies at the HBCU. He holds a master's degree in African American Studies from Temple University and a Ph.D. in Religion from Princeton University.
He began his teaching career at Bowdoin College. He has been a visiting scholar at Amherst College and Harvard. In 2011, he delivered Harvard's Du Bois lectures. In 2015, he was awarded an honorary doctorate from Colgate University, delivering commencement remarks titled, "Turning Our Backs."
Glaude is a columnist for Time Magazine and regularly provides commentary on radio and television news programs like Democracy Now!, Morning Joe, and the 11th Hour. He hosts the podcast AAS 21, recorded at Princeton University in Stanhope Hall, the African American Studies department's home.
For questions or more information about MVSU's 2020 Martin Luther King, Jr. Black History Convocation, call (662) 254-3790.