ITTA BENA, Miss.— New Mississippi Valley State University alumnus Jordan Freeman will be transitioning onto the next level of his educational and career journey this fall at the University of Mississippi in Oxford.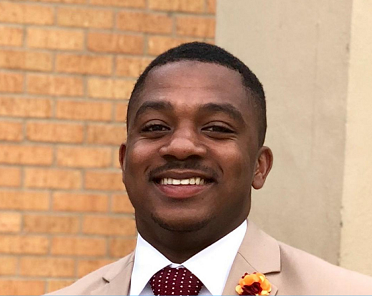 A native of Greenwood, Freeman completed his undergraduate degree at Valley on May 6 with a Bachelor of Arts degree in Biology. In August, he will become a first-year student in the Higher Education/Student Affairs Master of Arts program at Ole Miss.
"I'm very excited to be joining Ole Miss in the fall to pursue a master's degree in Higher Education/Student Personnel. After having the opportunity to experience various educational & leadership opportunities at MVSU, I determined that this was the best choice for me," Freeman said. 
In addition, Freeman will be joining the Fraternal Leadership & Learning team, where he will serve as one of three graduate assistants.
"I'm blessed to receive this opportunity because it will provide me with valuable experience in the field, and it will cover the cost of tuition as well," he said. 
A member of Alpha Phi Alpha Fraternity, Inc., Freeman has held numerous leadership positions in the Zeta Phi Chapter.
Additionally, he has worked with Boys State as an advisor and senior staff member.