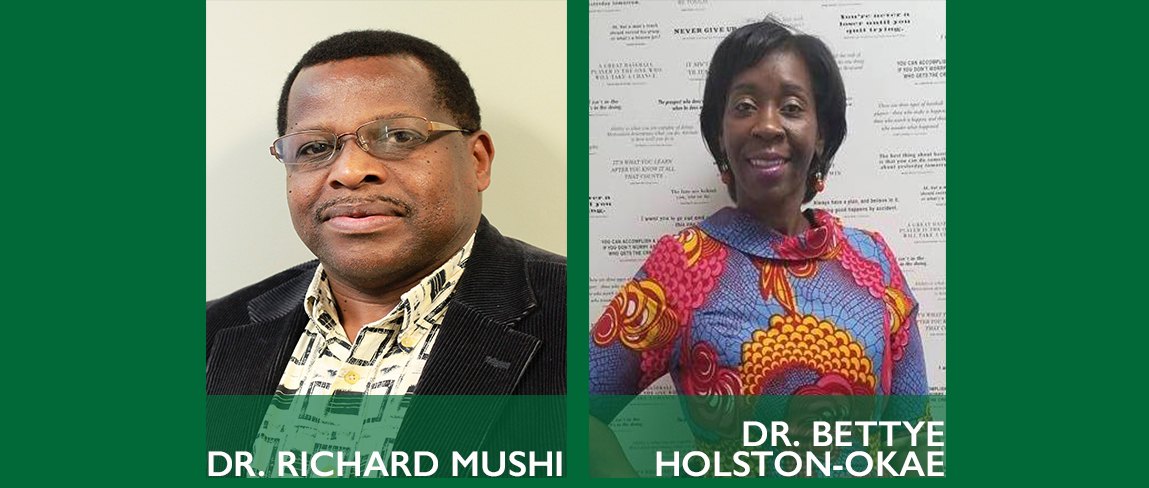 ITTA BENA, Miss.— A Mississippi Valley State University professor and alum are the researchers behind an article recently published in an internationally recognized journal.
Dr. Richard Mushi, associate professor and department chair of MVSU's Social Sciences department, and MVSU alumna Dr. Bettye L. Holston-Okae ('99) authored a research article featured in the International Journal of Academic Research in Business and Social Sciences.
The study, entitled "Employee Turnover in the Hospitality Industry using Herzberg's Two-Factor Motivation-Hygiene Theory", is grounded in the motivation-hygiene theory and assesses the relationship between employee turnover intention and job satisfaction, employee compensation, employee engagement, employee motivation, and work environment for hospitality employees from Western Georgia, Central Mississippi and North Central Texas.  
Holston-Okae said she is grateful for the opportunity to collaborate with her alma mater to provide insightful research.
"As proud alumni of MVSU who has spent some of my career in the corporate world, I believe alumni-university research collaboration is an effective way to increase MVSU's reputation and propel it into a premier research institution that can harness opportunities brought by the corporate partnership," she said.
Mushi said he hopes the partnership will encourage other students and alum to perform research.
"We appreciate Dr. Holston-Okae's effort to spotlight research potentials that exist here at MVSU," he added. May this opportunity open many more doors of research collaboration between Valley scholars and alumni."
Mushi holds his master's and doctoral degrees in Public Policy and Administration from Jackson State University.
Holston-Okae received a bachelor's degree in Environmental Health from MVSU and holds a master's degrees from Jackson State University and Texas Women University. She received a doctoral degree in Business from Walden University's College of Management and Technology. The International Journal of Academic Research in Business and Social Sciences is an interdisciplinary, open-access, blind peer-reviewed refereed journal published by the Human Resource Management Academic Research Society that publishes significant contributory research in different fields of social sciences, business and education management.
CLICK HERE, to read the full published article.