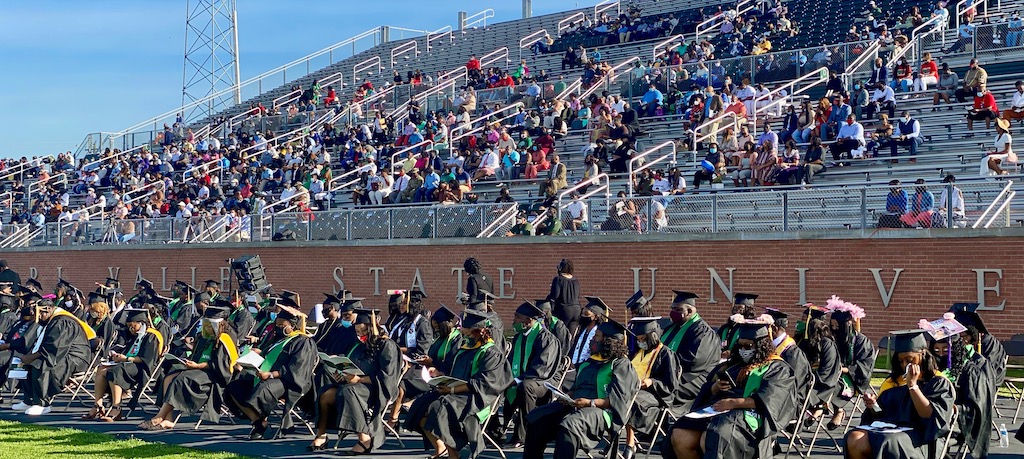 ITTA BENA, MISS — Commencements are a moment in a student's life celebrated by the entire family and that student's community.
The COVID-19 Pandemic had put a pause to many traditional in-person events. Still, now with more research and information, Mississippi Valley State University held its first in-person commencement since the Fall of 2019 on Saturday, May 1, 2021.
The university honored graduates in the outdoor event held at the Rice-Totten Football Stadium. Also, members of the Golden Anniversary Class of 1970 and 1971 were honored, and they were seated on the football field.
Dr. Jerryl Briggs, Sr., MVSU President, presided over the ceremony. There were 60 graduate students and 161 undergraduate students who participated in the 69th commencement. The official number of graduates will be released and announced next week.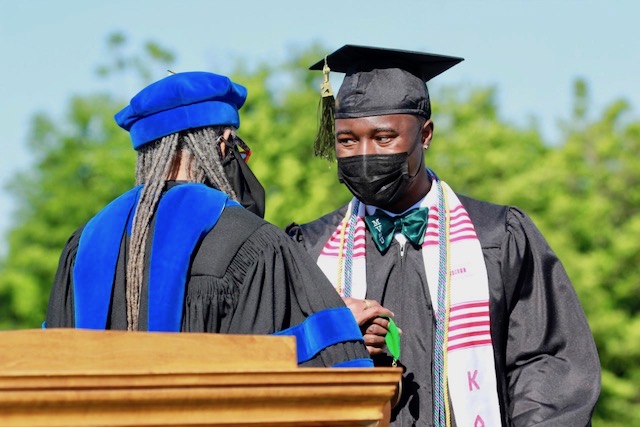 Three students were recognized for having the highest grade-point average in the 2021 Class. They include Remeya Ganesh, Health Physical Education and Recreation Major from Toronto, Eniola E. Afolabi, a Biology and Chemistry double major from Ikeja, Lagos, and Larozzo S. Shugart, a Health Physical Education and Recreation major from Gulfport, Mississippi. Shugart also served as Mr. MVSU for the 2020-21 academic year.
Due to COVID-19 guidelines, students were socially distanced on the MVSU track, and the ceremony did not feature a keynote speaker.
Despite not including a keynote speaker, Dr. Thomas J. Calhoun, Jr., Vice-President for Enrollment Management and Student Affairs, was tasked with providing commencement remarks.
Dr. Calhoun expressed to the students to be thankful, to e proud of their university, proud of their degree, and to be an inspiration to others.
"Our motto here at Valley is live for service, and that is what you the graduates have to be to others," he expressed during his remarks.
"None of us are here by ourselves. There was a grandmother somewhere praying for you when you wanted to give up. There was a classmate who sat with you when you were crying in the dorm room. Somebody helped you, and so it is alright to say thank you," he added.
The transition back to holding the event in person was made following The Center for Disease Control recommendations and the MVSU COVID-19 safety guidelines. The university is also making plans to host an in-person ceremony for those graduates from Spring and Fall of 2020 at a later date.  Please look forward to that ceremony being announced in the near future.