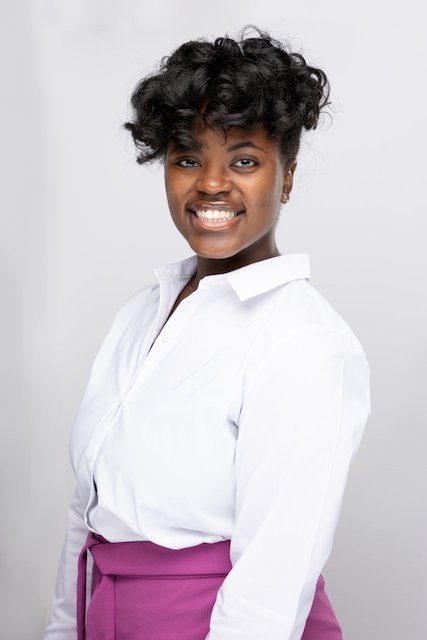 Heidi Hankins, a senior sociology major from Charleston, Miss., at Mississippi Valley State University, has been awarded the Gilman Scholarship and will study abroad in Florence, Italy, during the Spring 2023 semester.
Hankins said the news of this accomplishment is exciting. "It is a blessing that I have achieved such an accolade. Especially as someone whose interest lies in international affairs, becoming a Gilman Scholar allows me to explore that interest," she added.
The U.S. Department of State's Bureau of Educational and Cultural Affairs informed Hankins of the honor in early December 2022. Hankins was a part of a highly competitive pool of applicants, which makes her selection an impressive accomplishment. 
 "Receiving this scholarship means I get to join a league of prominent students who have been chosen to reshape the world by offering their underrepresented perspectives on a global scale," said Hankins. This opportunity proved that showcasing my authenticity and everything I'm proud of, like being an ambitious young woman, a Mississippi native, and choosing to be educated at a historically black university, is a narrative worth sharing," she added.
The Benjamin A. Gilman International Scholarship Program enables students of limited financial means to study or intern abroad, providing them with skills critical to our national security and economic prosperity. To be eligible for the Gilman Program, applicants must be receiving a Federal Pell Grant during the time of application or provide proof that they will be receiving a Pell Grant during the term of their study abroad program or internship. The Institute of International Education has administered the program since its inception in 2001.
With the opportunity, Hankins hopes to inspire other MVSU scholars. "I hope my achievement will serve as a catalyst for the MVSU student body, and I will soon be one of many students representing our beloved institution abroad," she shared.
This opportunity for Hankins is just another in what has been an eventful final year at MVSU. This summer, Hankins served as an intern for the National Park Service. In addition, for twelve weeks, she was an interpretation intern for Salem Maritime and Saugus Iron Works National Historic Sites.
Hankins was also a presenter for the Greening Youth Foundation's "Career and Leadership Conference." As a result, she received the "Brandon Billups Award" during that conference. Also, over the summer, she received a Thurgood Marshall College Fund Scholarship, the "All Around Access Scholarship."