The Covid-19 Pandemic has impacted students across the world in different ways, but businesses and organizations have found ways to continue engagement, which allow students to intern and study virtually.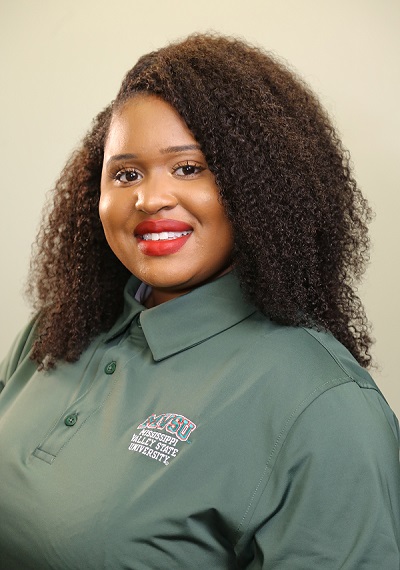 Mississippi Valley State University student Jhah Cook, a senior Biology and Chemistry major, took advantage of her opportunity to participate in a virtual internship. 
Cook, who is from Vinton, Louisiana, was selected to participate in the U.S. Department of Defense (DOD) HBCU Minority Serving Institutions Summer Research Program as a student researcher. She joined eight other students involved in the ten-week research experience at DOD facilities across the country. Under the supervision of DOD scientists and engineers, students conducted research relevant to the defense mission.
Cook, who serves as the MVSU Student Government Association President, shared how she enjoyed the internship and explained how MVSU help prepares her for experiences like the one she completed.  
"Valley has laid the foundation and prepared me to be a competitive applicant to every program that I apply to," Cook said. My first two internship experiences ever were on the campus of Mississippi Valley State University. My first one was with Dr. Matthewos Eshete, and my second was in Dr. Abigail Newsome's STEM-U-LATE bioinformatics internship. I believe that those experiences, along with my hard work both in and out of the classroom, helped me to secure this internship," she added. 
Five labs participated in hosting students, and Cook was involved with Walter Reed Army Institute of Research (WRAIR). 
"The research that I did was how space impacts the brain function, and we focused on the transcriptomic investigation of rodent brains that were selected under the NASA Rodent Research-2 Program," said Cook. Shuttle launches produce excessive vibration, noise, and sudden change in gravitational forces, and sometimes those can cause a lot of stressful conditions for space travelers," she added. 
For more information about this program or to indicate interest in participating in this program for the upcoming summer, email USArmy.Detrick.MEDCOM-USAMRMC.Other.Educational-Outreach@mail.mil
Additional research internships and apprenticeships offered within USAMRDC can be found at https://stem.amedd.army.mil/index.cfm/opportunities/student.