ITTA BENA, Miss.— Citi recently launched a new Historically Black College and Universities (HBCU) Innovation and Leadership Symposium, and a Mississippi Valley State University student has been selected among the first cohort of students across the nation to attend.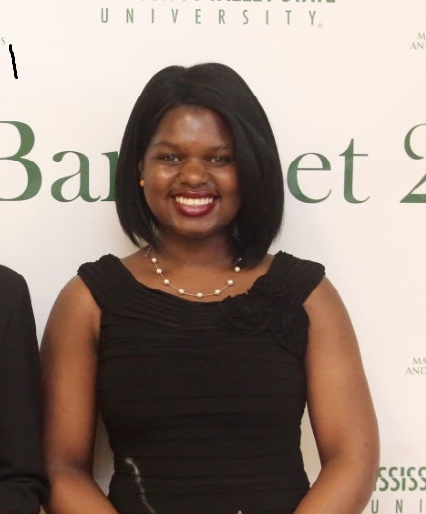 Roseline Shapi has been selected to attend the event, designed for undergraduate first-year and sophomores attending an HBCU. The event will serve as an introductory experience focused on helping students of diverse backgrounds understand financial services, gain technical skills, and kick-off the career planning process.
Now in her sophomore year at MVSU, Shapi said she's is grateful for the many opportunities she's received to grow as a student leader and budding professional.
"I am excited about this opportunity to be exposed to a company like Citi, meet new people and gain a better understanding of the culture in the corporate world," said Shapi.
As an international student from Zimbabwe, Shapi said she understands the importance of maximizing the opportunity.
"This is an opportunity to help better prepare me for companies like Citi," said Shapi. "I am excited to meet others from different campuses and learn how they are leveraging their way to make themselves more competitive in the application process."
This immersive program will provide attendees the opportunity to network with HBCU students across the United States, learn about financial services, and participate in workshops to share and discuss the rich experiences of professionals at Citi. Participants will receive leadership development, an insider view on Citi's culture, career readiness workshops, and financial acumen.
While the application process was competitive, Shapi said the encouragement she received from her Valley family was motivating.
"I have people here who are my cheerleaders in the form of my professors in the MCIS department. I am grateful for the things they teach us. They always tell us to let them tell us no and never to tell ourselves no," she said.