ITTA BENA, Miss.—From two performances in the Indy 500 (1963 & 1964) and being the first Historically Black College & University (HBCU) extended an invitation to the Rose Bowl Parade in 1965 and again in 1968, to performances during the 1968 Mississippi Governor's inaugural parade and the 1969 inaugural parade for the United States President—Mississippi Valley State University's band has had quite the storied history.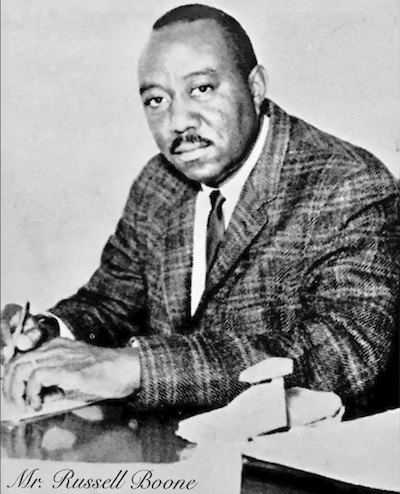 All of the aforementioned were accomplished under the leadership of one visionary—Russell Boone, Sr.—who served as the University's band director from 1960 to 1972 and then chair of MVSU's Department of Fine Arts until 1981 before returning to teaching full-time until his retirement in 1987. 
Boone died Friday, Sept. 11, in Maryland Heights, Missouri. He was 99.
"He put MVSU's music program on the map and helped it to thrive," shared MVSU Professor of Music Dr. Lawrence Goldman."Mr. Boone was literally the first person I met at MVSU, and in his capacity as department chair, he recommended me for the position I still hold some forty years later. He will be long remembered by generations of former students, fellow musicians, and band aficionados."
MVSU Director of Bands Dr. Kerry Simon said Boone laid a great foundation for a successful band program.
"Even though I didn't get to know Mr. Boone personally, I have heard the stories about his amazing ability to train his students how to teach and create an environment that would yield a great program," she said.
Boone was reared in the St. Louis area and was a 1939 graduate of Sumner High School. He continued his education at Lincoln University, where he was initiated into the Eta Sigma Chapter of Omega Psi Phi Fraternity, Inc. in 1942. That same year, he was recruited as a musician for the Great Lakes Naval Training Center during World War II. 
According to his son-in-law, Richard Broadus, between the years of 1942 to 1945, more than 5000 bandsmen came through the center's music program, which became known as The Great Lake Experience and paved the way for black musicians to enter the United States Navy Music School.
Boone completed his education at Lincoln University in 1949, earning a bachelor's degree in Music Education. He would later receive a master's degree in 1958 from the University of Missouri. 
In 1960, Boone was recruited by MVSU's founding president, Dr. James Herbert White, to serve as the new university band director. Boone is credited for bringing a national spotlight to the institution's music program. 
Many of Boone's former band students have gone on to accomplish significant achievements.
Simon shared how Boone indirectly influenced her own career in music.
"Several of Mr. Boone's students have been my teachers," she said. "One was Jeffery Huddleston, my high school band director. Another was Leonard Tramiel, my college band director. All the stories I heard about Mr. Boone, I can remember some of those same behaviors in my teachers."
"It's a proven fact that teachers teach the way they were taught," she added. "This is especially true with me. My teaching style is very similar to Mr. Huddleston and Mr. Tramiel and their styles are similar to Mr. Boone. So, even though I didn't know him, I can sincerely say that I wouldn't be who I am without Mr. Boone, and I will be forever grateful for his contributions to the University." 
In addition to his impact as a band director, Boone is a charter member of the Beta Rho Chapter of Omega Psi Phi Fraternity, Inc. and the Delta Pi Chapter of Kappa Kappa Psi National Honorary Band Fraternity.
A street on MVSU's campus is also named in Boone's honor. 
Boone is survived by his son, Russell Boone, Jr. of Fort Valley, Ga., his granddaughter, Patricha Broadus; and other relatives throughout the Midwest and South.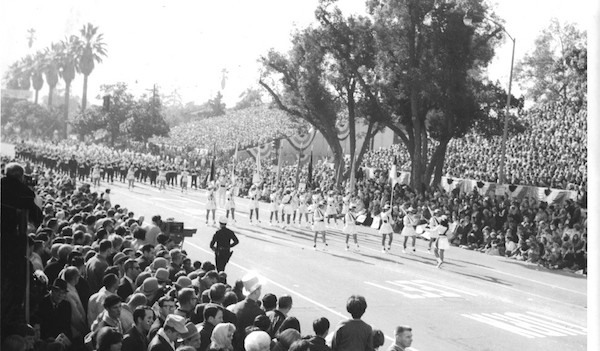 Russell Boone, Sr. leading his band at the 1968 Tournament of Roses Parade.