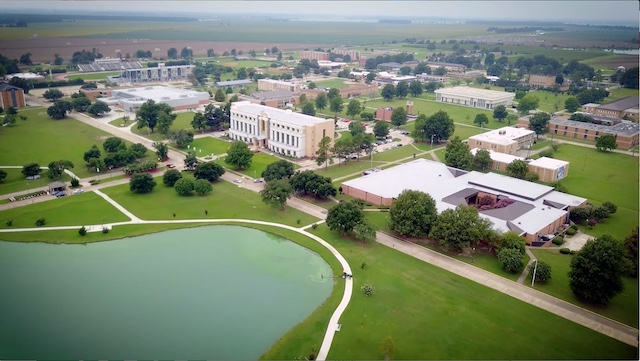 Mississippi Valley State University officials recently announced that the "Educational Oasis of the Delta" received an anonymous $250,000 donation to support student scholarships.
Dr. Jerryl Briggs announced the "Prosperity Scholarship" during the Fall 2021 Faculty and Staff Orientation. He shared his appreciation to the donor for the gift and how it provides the institution an additional means to keep students first.
"We are thankful for the donation, and it shows that people see the great things we are doing here at the university. I hope that this continues to open doors for partnerships with individuals who see the need and the impact of how this university is changing lives here in Mississippi and across the country," said Briggs. 
The donation will allow MVSU to remain committed to its motto, "live for service," by offering assistance to students who need financial help that will enable them to realize their fullest potential and continue their matriculation at the university.
"We serve a lot of students who are first-generation college students, and we are working to ensure we can give as much assistance as the university can in helping those scholars navigate their educational journeys," said Briggs.
The anonymous donation adds another component that illustrates how great things are happening at MVSU to give all its scholars the best possible support for student success.
Additional financial support being offered includes a "fresh start – new beginnings" initiative by forgiving debt for students with prior semester balances enrolled on or after March 13, 2020 - Summer 2021. With this clearance, students will be able to have financial holds removed from their accounts and allow them the opportunity to register for the Fall 2021 semester at MVSU.
Also, the university is offering all new and returning students up to $4,000 in book and tuition assistance through the "Valley in Motion Grant," funded through the Higher Education Emergency Relief Fund (HEERF) III.  
"Our university eight-word vision of One Goal. One Team. One Valley. … In Motion speaks directly to our commitment to overall student success, and it's gifts like this $250,000 donation that truly is keeping Valley in Motion", said Briggs.