ITTA BENA, Miss.—Life has a way of turning out unexpectedly, and Mississippi Valley State University student Glenn Johnson knows that all too well.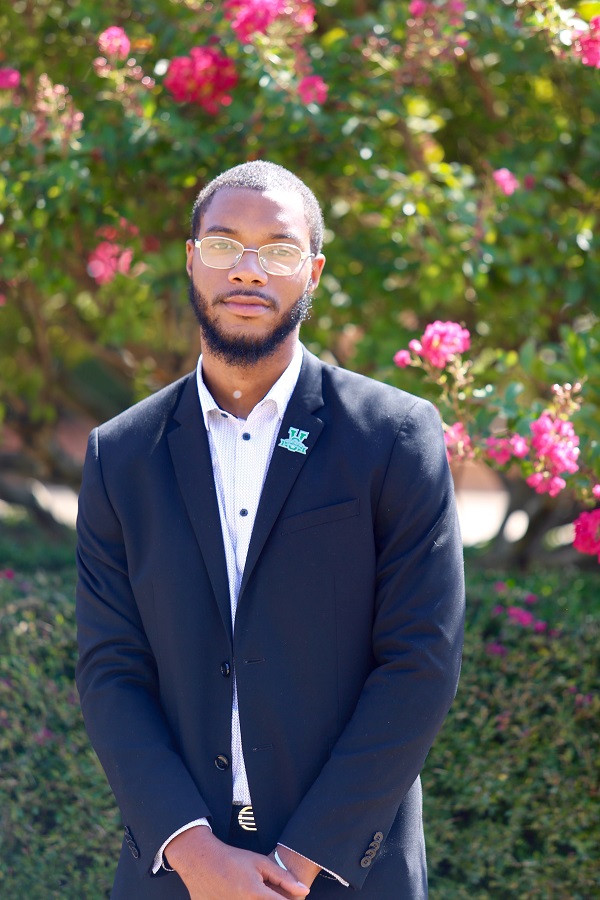 In 2014 Johnson graduated from Humphreys County High School in Belzoni, and he admits that the last college on his list was MVSU.
"I initially wanted to go to Alcorn, but due to the foundation laid by my father (Glenn Sr.) and my older sister, Brittany Coleman, I thought I would give Valley a try," he shared.
"Brittany was involved in everything and engaged in campus life, so talking to her gave me the idea to choose Valley and that was one of the greatest decisions I ever made in my young life," Johnson said.
His college choice is paying off in real-time as the 20-year-old engineering technology major, who has an emphasis in electronics, recently completed an internship with Fed-EX in Memphis as a customer trade agent.
Johnson participated in the internship from June 3 to August 9. During the internship, he was given the opportunity to build webpages as well as create and manage document libraries.
Now that Johnson has completed his internship, he will be working part-time at the MVSU Fed-Ex Logistics satellite office. Recently, MVSU was selected as the first university to participate in FedEx Logistics' HBCU program, giving MVSU student the opportunity to gain part-time employment at a facility on campus.  
"I will be doing pre-clearance, meaning I will be checking off packages outside of the United States before it reaches U.S. soil," Johnson explained.
For Johnson, the experiences gained during his internship are an example of the type of commitment MVSU has toward its students' success.
"My experiences are preparing me for life because I am utilizing everything Valley has and I am going after all the opportunities presented to me. Valley encourages students to complete both internships and community service hours which I think is great," Johnson said.
Johnson said he's grateful for the doors that have now opened for his future.
"By putting myself out there, I landed an internship and have the possibility to land a full-time position upon graduation. I've used the opportunities to network with executives, and I have their contact information so if I need any assistance I can reach out to them," he said.
Johnson's ultimate goal is to pursue a career in technology, which is rooted in his desire to be more hands-on while also using his knowledge of the software.
"I did not want to do computer science because it focused more on software so because I wanted to be more hands-on, I majored in engineering technology. I am already working for a Fortune 500 company, and I plan to stack enough money and explore entrepreneurship. I also want to own a tech company where we repair things and create things. Ultimately, I want to create my brand."   
Johnson said his advice to new students would be to prioritize. 
"College is temporary, and it is four years minimum, so what's next? If you are not setting yourself up for gainful employment while you are in college, what's next? I want to encourage the Class of 2023 to use Valley as a stepping stone to get to where they want to go in life and not just waste four years and come out with no plan."