Mississippi Valley State University (MVSU) has named Donell D. Maxie as its new Director of Communications and Marketing.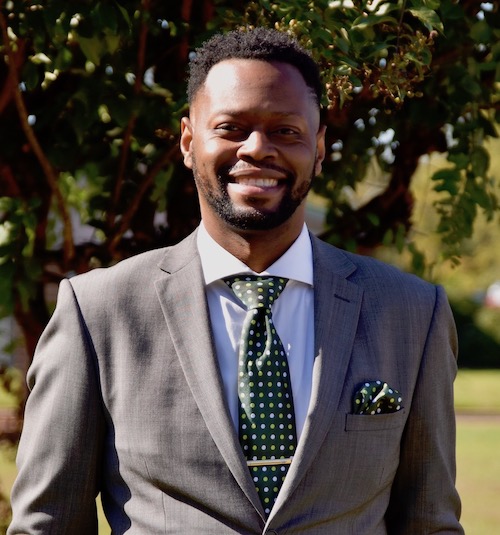 Maxie has over fifteen years of experience as a Staff Writer, photographer, and Editor with The Bolivar Commercial Newspaper in Cleveland, Mississippi. For the past three years, the Duncan, Mississippi native, has served as the Communications Specialist with MVSU.
At MVSU, Maxie will serve as the University's official spokesperson and lead the Office of Communications and Marketing to develop integrated marketing strategies and promote its positive image.
"When I arrived on campus in January of 2017 as the Communications Specialist, it felt like I had been reunited with a long-lost family," said Maxie. The MVSU family reminds me of my family. The closeness and genuine love for this University are second to none. Serving here has been one of the greatest joys of my life. The students are amazing, and I enjoy getting to tell their stories and share in their experiences as they matriculate through this great institution," he added.
Being a native of the Mississippi Delta, working here is something Maxie is proud of, and having the opportunity to work for a university that is impacting the livelihood of the Delta is an honor.
"I live, attended high school and college right here in the Delta. I started my journalism career in the Delta. MVSU has always stood out as a representation of positivity, promise, and prosperity for people who grew up in this area.  I'm excited about the opportunity to accentuate the myriad of positive events happening here at MVSU and to highlight the impact Valley is making in this region and across the world," he added.
Interim Vice President of University Advancement Dameon Shaw is excited to welcome Maxie aboard.
 "Being a native of Bolivar County, I am familiar with Donell's work ethic, professionalism, and positivity from his time as a reporter in the county. As a Communications Specialist at MVSU, he added to the talented Communications and Marketing team here. Donell's first-hand knowledge of the assets and unique challenges we have facing the Mississippi Delta, as well as his diverse skillset and experience in the communications and marketing sphere, makes him the ideal fit," Shaw said.
Maxie said he is looking forward to collaborating with members of the MVSU community in his new role.
"MVSU is an incredible place, and the Valley family all must pull together so that this special place continues to offer unique opportunities for individuals to develop educationally and personally. I look forward to working with the leadership team and the entire MVSU community as we push forward in solidarity to continue living up to our slogan, 'One Goal. One Team. One Valley. …In Motion.'"
Maxie obtained an Associate of Arts Degree from Coahoma Community College; he holds a Bachelor of Arts degree in Journalism from Delta State University. He received a Master of Education degree from Strayer University and will complete a Master of Christian Leadership and Ministry from Grand Canyon University in May.
He is a member of the College Public Relations Association of Mississippi and serves as the Associate Pastor at St. Paul M.B. Church in Cleveland, Miss. During his journalism career, Maxie won 20 awards for writing and photography from the Mississippi Press Association and The Associated Press Managing Editors Association of Louisiana and Mississippi. 
While a member of the MVSU team, Maxie has won 13 College Public Relations Association of Mississippi awards.
Maxie and his wife Jasmyne reside in Cleveland, Miss. Maxie has four daughters, Michaela, Joriah, Tayla, and Pryce.