ITTA BENA, Miss.— For more than 30 years, Victor and Mercidees McTeer have been staunch supporters of Mississippi Valley State University by providing scholarships for MVSU students based upon academic excellence or need.
As a sign of appreciation and to highlight their unwavering support, MVSU is renaming its New Men Residence Hall in their honor.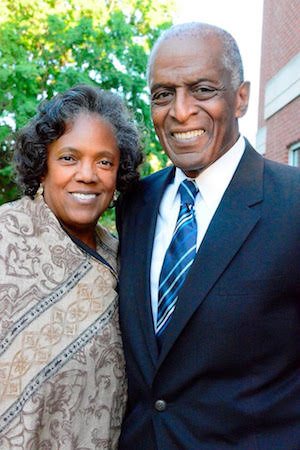 The McTeer Residence Hall Naming Ceremony will be hosted at 2 p.m. Saturday, Sept. 21, at the residence hall, located on MVSU's main campus in Itta Bena. Following a program honoring the McTeers' contributions to The Valley, the new McTeer Residence Hall sign and plaque will be unveiled.
 "Although they may not be alums of MVSU, the McTeers have really set the bar high in terms of investing in and supporting our mission to educate students in the Mississippi Delta and beyond," said MVSU President Dr. Jerryl Briggs. "We are appreciative for all that they've done and the naming of the McTeer Residence Hall is a small token of appreciation to show that their generosity has not gone unnoticed. We are truly grateful for all that they do to keep 'Valley in Motion.'"
Victor McTeer is a retired civil rights attorney who has spent almost four decades winning unpopular civil rights claims involving employment, public accommodations, racial discrimination in education, and police brutality. McTeer & Associates became one of the largest African American owned law firms in the State of Mississippi.
Mercidees McTeer gained community stature and respect as an accomplished public school teacher.  She served as a school board member and board president of Greenville Public Schools, as well as president of the Mississippi State School Board Association. 
Longtime residents of Greenville, the McTeers are the parents of two adult children: Marcus McTeer and Heather McTeer-Toney.
The MVSU community and the general public are invited to attend the ceremony. Light refreshments will be served.