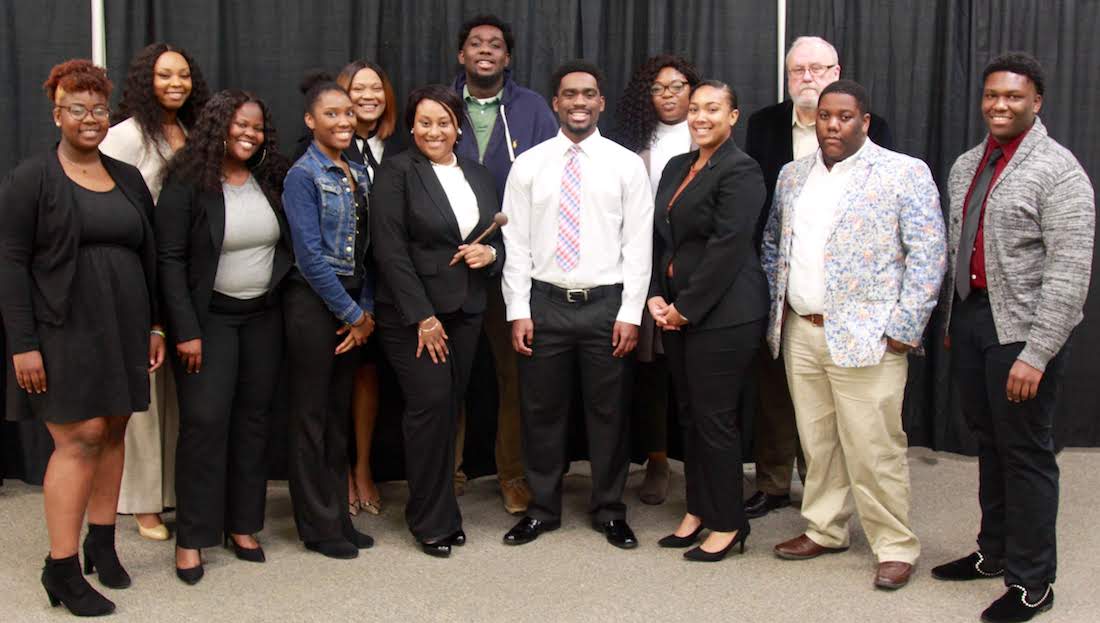 ITTA BENA, Miss.—The Mississippi Valley State University Mock Trial Team scored well recently during the Mid-South Invitational Mock Trial Tournament at Middle Tennessee State University in November.
During the four-round, two-day tournament, MVSU brought home another individual award.
Jasmine Murphy, a senior Pre-Law/Legal Studies and Government and Politics double major from Itta Bena, won an Outstanding Witness Award for the defense for her role as Dr. Miller McCoy, an expert in primatology. Murphy also served as an attorney on the plaintiff's side, scoring well and receiving ranks on ballots in that role as well.
Other members of the team included team captains Kambreca Mitchell of Greenwood and Donovan Brownlee of Columbus, Ohio; Mychal Barnum of Memphis; Jada Brinson of Miami; Nadia Crawford of Atlanta; Alexxus Ervins of Laurel, Miss.; Rodarius Turner of Indianola, MS; Chelsea Washington of Yazoo City; and Jesiah Williams of Batesville.
The team competed against Auburn University, North Alabama University, Middle Tennessee State University, and Belmont University.
The coach for the MVSU Mock Trial Team is Neysha Sanders, Esq., assistant professor of Legal Studies at MVSU. Sanders coordinates the Pre-law Legal Studies Program, serves as University Pre-Law advisor and is a member of Sanders and Sanders Law Firm. Dr. Larry W. Chappell, retired professor of Political Science at MVSU and Attorney Teisha Stoner of Pensacola, Fla. also serve as volunteer coaches.
The Department of Social Sciences, The Office of Academic Affairs, The Office of University Advancement, The Office of Sponsored Programs, The Office of the President and the Leflore County Board of Supervisors all help sponsor the program.
The team expressed special thanks to John McCall, senior graphic designer for the Office of Communications and Marketing, for preparing the demonstrative aids that students used in their testimony.
The team is now preparing for the 8th Annual Argo Invitational Mock Trial Tournament, slated January 19-20, 2019 at the University of West Florida in Pensacola.