After months of intense planning, a group from Mississippi Valley State University has received approval to proceed with a project that will erect the first historical marker commemorating the historic stance taken by Fannie Lou Hamer to ensure voting rights for all Americans.
MVSU Associate Professor of History Dr. C Sade Turnipseed and students in her Public History course, led by Nigerian native Brian Diyaolu, have been given the greenlight by the Sunflower County Board of Supervisors to place a marker at the Sunflower County Courthouse in Indianola to commemorate Hamer's legacy. 
The historic marker will be unveiled on the Sunflower County Courthouse steps in March during the 2020 Women's History Month celebration. The date and time will be announced soon. 
"At MVSU, we pride ourselves by putting students first, and Dr. Turnipseed is truly a faculty member who does just that. I congratulate her and the students on this outstanding accomplishment," said MVSU President Dr. Jerryl Briggs. 
"Understanding the significance of our nation's history is extremely important because through this knowledge we can build stronger communities today," he added.  
Civil rights activist Charles McLaurin of Indianola accompanied the MVSU team to present a case to the Sunflower County board detailing Hamer's significance to Sunflower County and for the implementation of the historical marker.  
McLaurin, along with several other members of the Student Nonviolent Coordinating Committee (SNCC), escorted Hamer in 1962 as she made her first attempt to register to vote at the Sunflower County Courthouse. 
President Lyndon B. Johnson signed the 1964 Voting Rights Act due in large measure to Hamer's advocacy.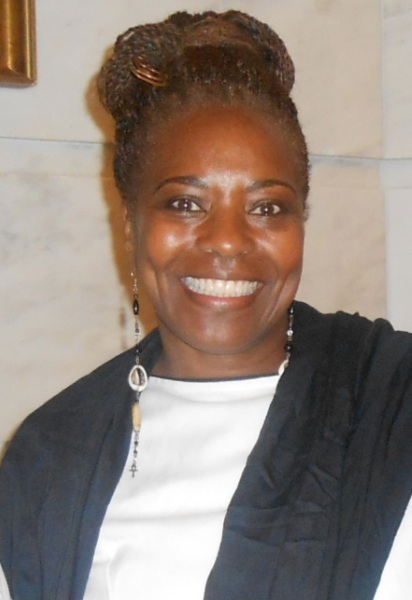 Turnipseed said she's appealing to the public to support this worthy cause and commemorate this true American heroine. 
 "My students have set a goal of $5,500 for the completion of the historical marker project," said Turnipseed. "We hope to achieve this goal by January 30, 2020. Thus far, we have received a $3,000 commitment from the Sunflower County Board of Supervisors. We're giving a special appeal to local churches, social groups, educational institutions and individuals to get involved by making a contribution for the remaining balance."
The complete list of donors will be listed and acknowledged during the unveiling ceremony, Turnipseed said.         
According to Turnipseed, the marker will also ensure that visitors of the courthouse are aware of its historical significance for years to come. 
 "At MVSU we sincerely care about historical figures in American history. We want to make sure these cherished and important individuals are remembered in the sands of time," she said. "Mrs. Hamer falls in this category of people, so we make it our sacred duty to honor her contributions, so that she is not forgotten." 
Turnipseed said the project was also a great opportunity for MVSU students to learn about Hamer's significance to American history. 
"MVSU is committed to positively impacting the quality of life and creating extraordinary educational opportunities for the Mississippi Delta and beyond," she said. "This endeavor allows MVSU students to reach new heights by demonstrating their appreciation for the contributions that Mrs. Hamer and her contemporaries made to America."
Hamer was born in Montgomery County, MS on Oct. 6, 1917—the 20th and final child of Lou Ella and James Townsend. 
Her parents were sharecroppers, and Hamer began working in the fields picking cotton when she was only 6-years-old. She learned to read and write and became one of the most important, passionate, and powerful voices of the civil and voting rights movements and a leader in the efforts for greater economic opportunities for African Americans, particularly for women. 
Hamer was internationally acclaimed for her uncompromising fight to combat white supremacy, whilst being subjected to attacks and assassination attempts. Her work with the Student Nonviolent Coordinating Committee (SNCC) and her testimony at the 1964 National Democratic Party's Convention on behalf of the Mississippi Freedom Democratic Party (MFDP) helped change the nation's perspective on the true meaning of democracy in America. 
For more information, or to support the Fannie Lou Hamer historical marker project, contact Turnipseed at (662) 347-8198 or cassie.turnipseed@mvsu.edu.