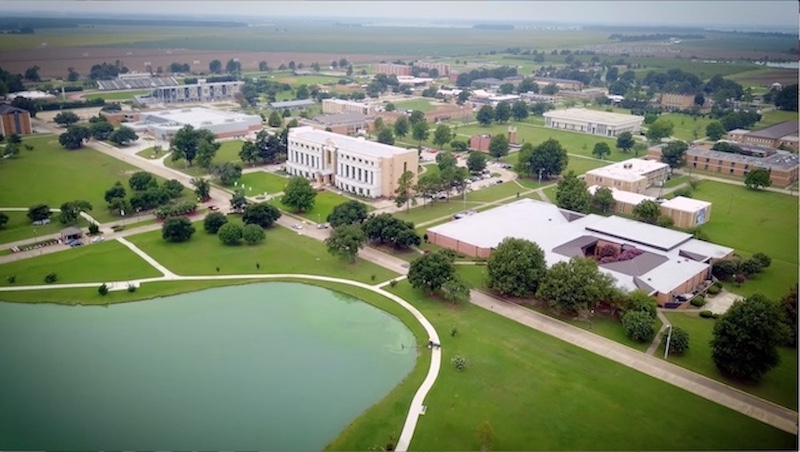 Mississippi Valley State University is excited to announce the kickoff of its 2024-2029 Strategic Planning initiative beginning in November 2023. The initiative will help to outline a bold new vision for the university over the next five years.
"Developing the university's strategic plan will help build on the past decade's hard work at MVSU. Our goal is to expand our reach and make clear our commitment to supporting a diverse, inclusive community. Valley pride is second to none, and our strategic planning committee will work to articulate a shared vision for new directions and bold possibilities," said Dr. Jerryl Briggs, Sr., MVSU President.
Dr. Briggs recently made appointments to the newly formed University Strategic Planning Committee. Along with Dr. Briggs the members include, Dr. Ro'Shaun Bailey, Assistant Vice President of Student Affairs and Campus Life; Ms. Jean Cadney, Vice President, Greenwood Utilities and President of MVSU J. H. White Foundation; Dr. Thomas Calhoun, Vice President for Enrollment Management and Student Affairs; Ms. Shanae Curry, Prospect Research and Data Specialist; Ms. Joyce Dixon, Vice President for Business and Finance/CFO; Dr. Chetara Epps, Assistant Professor and Faculty Senate President; Dr. Sharon Freeman, Assistant Vice President, Institutional Research and Effectiveness; Dr. Kathie Stromile-Golden, Provost and Senior Vice President of Academic Affairs; Ms. Michelle Harper, Deputy Athletic Director/SWAC; Mr. Larry Kinds, Director of Developmental Studies and Academic Support and Staff Council President; Mr. Donell Maxie, Director of Communications and Marketing; Mr. Hakim McClellan, Athletic Director; Ms. LaShunna McInnis, 1st Vice President, MVSU National Alumni Association; Mr. Timeetric McCray, Project Manager, Facilities Management; Dr. Abigail Newsome, Associate Vice President for Academic Affairs; Ms. Cajanique Ollie, SGA President; Mr. Steven Pitchford, Network Management Analyst; Mr. Jerry Redmond, President, MVSU National Alumni Association; Mr. Dameon Shaw, Vice President for University Advancement, External Relations and Information Security; Dr. Lokesh Shivakumaraiah, Assistant Vice President for Enrollment Management; Mrs. Machelle Stockstill, Senior Accountant/Bursar; Mr. Michal Switzer, Vice President of Facilities Management and Capital Projects; and Mrs. Auguster Wallace, Chief of Staff.
The University Strategic Planning Committee engages with the University community to develop a five-year strategic plan that is comprehensive, sound, and aligned with the University mission, Presidential priorities, IHL system goals, and statewide benchmarks for higher education. The committee will also provide direction for implementing the strategic plan and tracking performance measures for strategic goals and objectives.
Strategic planning activities are scheduled to begin with a kickoff meeting with Credo in early November. Credo is a higher education consulting firm that will work closely with the Office of Institutional Research and Effectiveness to facilitate the strategic planning process. A workshop on reviewing the mission, vision, and core values is scheduled for early December, while meetings with students, faculty, staff, and the broader MVSU community are planned for February- March 2024.
Additional information regarding the MVSU Strategic Plan will be available at https://www.mvsu.edu/office-of-the-president/strategic-planning. The MVSU community is encouraged to refer to the website for updates.