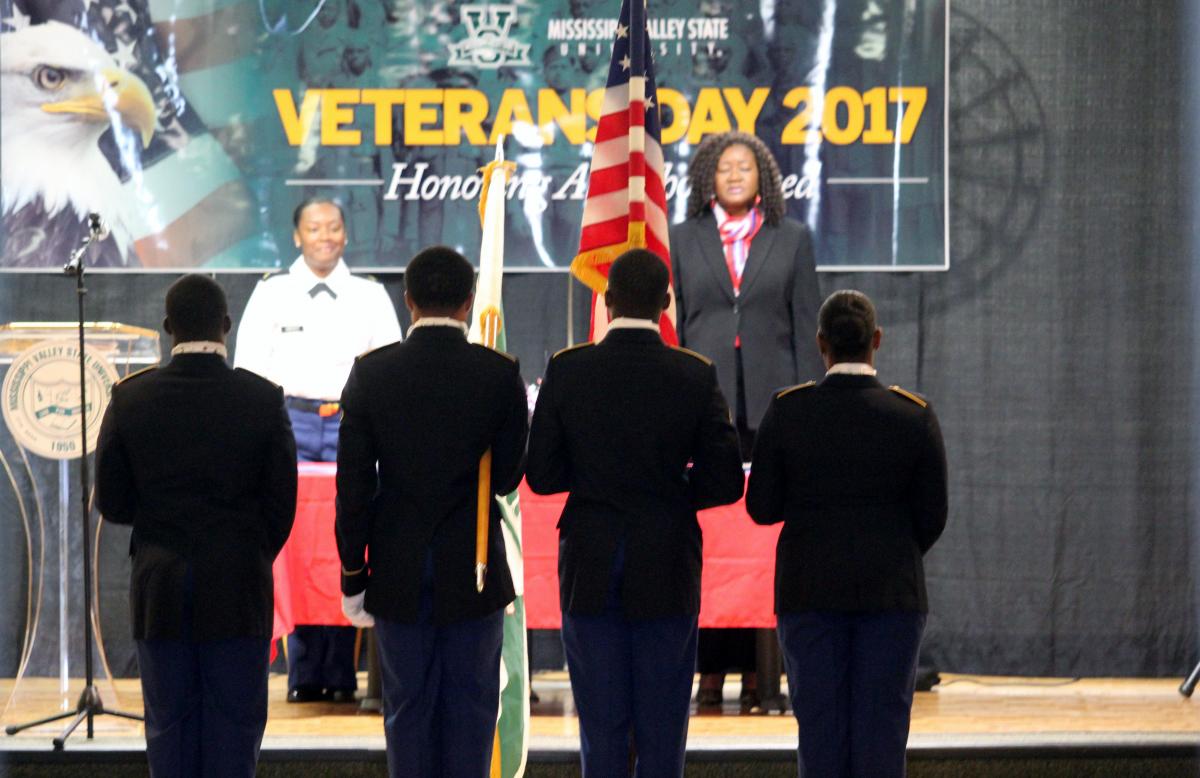 ITTA BENA, Miss.—The Mississippi Valley State University Office of Student Records set aside time Friday to honor military veterans who served in the United States Armed Forces during their annual Veterans Day Program.
Estelle Sims, who served in the United States Air Force and is currently a professor in MVSU's Business Education Department, served as the keynote speaker for the event.
Sims shared her experience in the military and spoke highly of the role MVSU played in her life.
"Mississippi Valley State University prepared me and allowed me to show what a woman from Itta Bena and a small HBCU could do. We can do things just like a person who attended Yale can do," said Sims. 
Sims completed her Bachelor of Science degree at MVSU in 1979 and was immediately commissioned into the United States Air Force.
She served for 15 years during which she held several positions, including: Intercontinental Ballistic Missile Deputy Crew Commander and Air Force Technical Training Management Officer.
During the event, Dr. Earlean Anderson of MVSU's Mathematics, Computer and Information Sciences (MCIS) Department spoke to the audience about the HBCU-UP campaign and how it will be utilized to assist Valley in helping veteran students.
"Currently Dr. Raymond Williams and I are working to make sure that no veteran student will ever be blocked out of a class," said Anderson. If you are a military veteran we want to make sure we are doing all that we can to get you in the classes you need."
Interim Vice-President of Advancement Dameon Shaw also presented the inaugural Colonel Tommy Dillard Jr ROTC Memorial Scholarship to Frager McCline, a freshmen ROTC student from Itta Bena.
The scholarship is a merit-based scholarship fund set up to assist in making college more affordable for ROTC students enrolled full-time at MVSU.
The event wrapped up with Jeffery Loggins, Leticia Clay and Barbara Robinson, all of MVSU's Office of Student Records, presenting Valley's veteran students with awards in recognition of their service to the country.
"This is our small way to show each of you how thankful we are for your service," Loggins said.