Mississippi Valley State University graduate La'Andrea Gates was recently named a Science Gateways Community Institute (SGCI) Young Professional of the Year.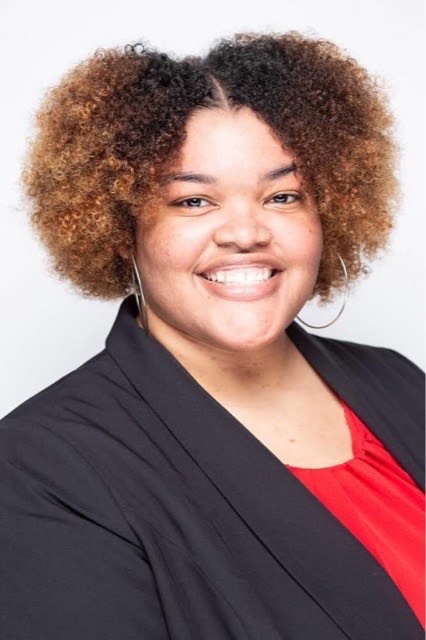 Gates, who is from Greenville, Mississippi, was acknowledged for her notable achievement in advancing science gateways. The award included a certificate plus an honorarium and website highlight.
Gates is currently a computer science graduate student at Mississippi State University. She received her bachelor's degree from MVSU in computer science.
Gates was recognized along with three other people; Nicole Brewer, Software Engineer (Purdue University), Juan Martinez Ramirez, Java Web Designer (Texas Advanced Computing Center), and Yuexi Chen, Ph.D. student, Computer Science (The University of Maryland, College Park).
The group was recognized at the annual Gateways conference, and this year's event was held virtually. Gates joined 220 other participants who attended the meeting online in October. Even with COVID-19 changing Bethesda, Maryland's location to the comfort of everyone's own home, the attendees left with real conference takeaways.
"It was a great experience," said Gates. I researched during my last three years at MVSU, and Christopher Lanclos was my Advisor/Mentor. The thought of research never crossed my mind until I talked with him. It is because of Mr. Lanclos; my research skills strengthened and allowed me to be recognized outside of MVSU," she added.
Lanclos, a Computer Science instructor at MVSU, said SGCI provides services, resources, community support, and education to create and sustain science gateways. He added that
Gates was nominated for her contributions to the SGCI community.
"Within the last year, Ms. Gates has participated in a hackathon, she was a mentor in one of SGCI's Coding Camps, and she assisted me in research in developing a Malware Analysis Gateway (MAG)," he added.
Gates said working the coding camp allowed her to work with students first-hand.
"My responsibilities as a mentor for the SGCI coding institute was to train the students in Unix and python and assist the students with any other issues they had," she said.
The SGCI Young Professionals Network is a community for those just starting and experienced researchers and educators who are beginning to use Science Gateways. Supporters of the Young Professionals Network serve as mentors, workforce development committee members, and hosts for Young Professional's activities.