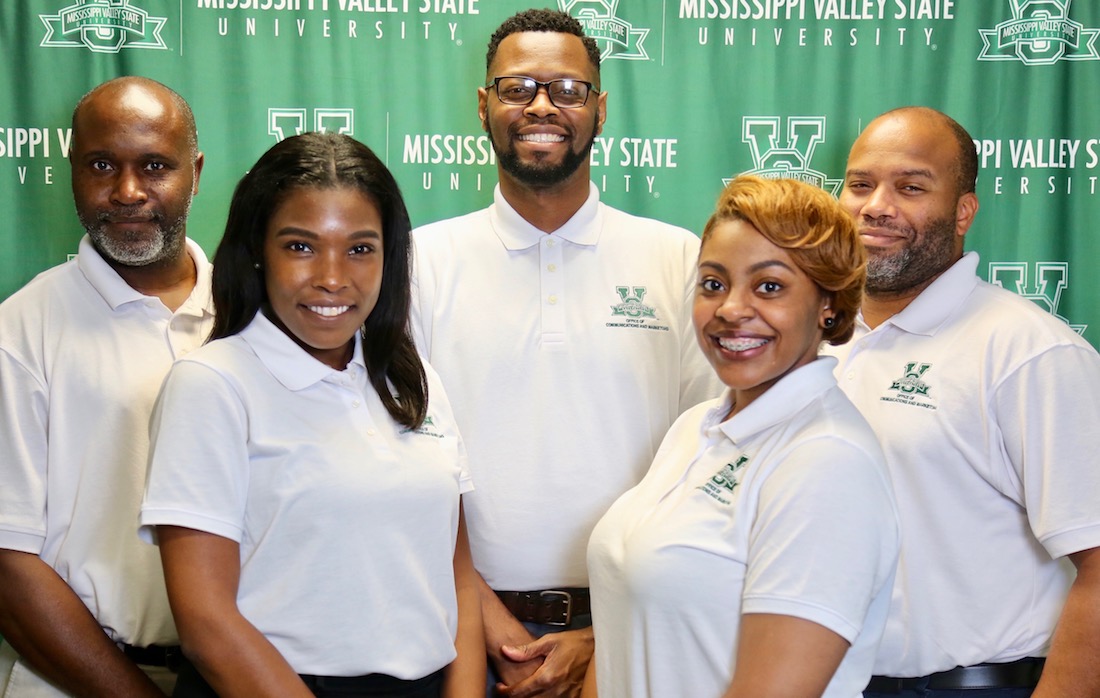 ITTA BENA, Miss.—A commercial produced by Mississippi Valley State University Office of Communications and Marketing has received a 2019 Southeast Regional EMMY® Awards nomination.
A division of the National Academy of Television Arts and Sciences, the Regional Southeast EMMY Chapter is one of 19 chapters throughout the United States identifying and celebrating television excellence at the local and regional level of The National Academy of Television Arts & Sciences (NATAS).
The department's "Valley in Motion" commercial, created to highlight the University's new mantra, "One Goal. One Team. One Valley…In Motion," was submitted for the nomination by Broadcast Media Group, Inc. (BMG) of Starkville, MS, who filmed and edited the project.
MVSU is the only college and university in the Commercial category and is the only Historically Black College and University (HBCU) featured on this year's list of nominees.
"We had a great time working with MVSU's Communications and Marketing team," said BMG Executive Producer and Filmmaker Robbie Coblentz.  "They were able to put together an amazing concept for us to execute. We're looking forward to attending the awards ceremony, and we're hoping to bring back a win."
MVSU Director of Communications and Marketing said the project was a collaborative effort.
"The idea for this project first came about from the Office of Communications and Marketing as a way to bring meaning to our new University mantra set by our President Dr. Jerryl Briggs," said Davis-Green. "Our talented Communications and Marketing team was able to come up with a concept that really speaks to the holistic educational experience MVSU provides. We're thankful to BMG for bringing our idea to life, and we're excited about the Emmy nomination."
NATAS recognizes, encourages and advances excellence in the television industry across all media by serving as an educational and professional resource to its members and to the industry.
The academy recognizes outstanding professional, technical and personal achievement in the arts and sciences of television by conferring the industry's highly coveted peer-recognition symbol of distinction, the Emmy® award.
The 45th Southeast EMMY® Awards Ceremony will be hosted Saturday, June 15, in Atlanta.
The Southeast Emmys chapter covers Alabama, Georgia, Mississippi, South Carolina and Asheville, N.C.
MVSU Office of Communications and Marketing includes John McCall, senior graphic designer; Joseph Cotton, associate graphic designer; Donell Maxie, communications specialist; Shanae Curry, project coordinator; and Davis-Green.
To read more about the Southeast Regional EMMY® Awards, or to view the full list of nominees, visit www.southeastemmy.com.
To view MVSU's nominated commercial, click HERE.