ITTA BENA, Miss— As the theme "Keeping Valley in Motion: Connecting Our Founding to Our Future" suggests, Mississippi Valley State University is gearing up to commemorate its legacy while celebrating its promising future during its 2018 Founder's Week, April 16-20.
Observed annually each spring, this year's Founder's Week festivities will include the inauguration of the University's eighth president, Dr. Jerryl Briggs, Sr.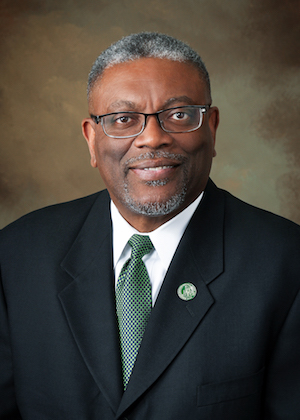 Embracing Briggs' mantra of "Valley in Motion", the inauguration will close-out Founder's Week by celebrating the University's promising future.
"We felt that it would be appropriate to hold Dr. Briggs' inauguration in conjunction with the Founder's Week activities to illustrate the University community's commitment to remembering the past while also paving the way for the future," said La Shon Brooks, MVSU Chief of Staff/ Legislative Liaison and Chair of the Presidential Inauguration Committee. 
"With increased enrollment, retention, and graduation rates among his top priorities, Dr. Briggs is committed to securing the perpetuity of the university by keeping the institution 'moving' forward on an upward trajectory," she added.
Inaugural events will include a Mardi Gras-themed Scholarship Gala, slated for 7 p.m. Thursday, April 19, in the R.W. Harrison Sports Complex. Tickets are $75 each and proceeds will be used to provide scholarships for deserving MVSU students.
The Inaugural Ceremony will be held at 10 a.m. Friday, April 20, in the Walter Roberts Auditorium of the H.G. Carpenter Building. A reception will immediately follow in the J.H. White Library.
Founder's Week activities will officially kick-off at 11 a.m. Monday, April 16, at the Pavilion with a day of fun for the campus community. During the carnival-like event, MVSU's "Valley in Motion" health initiative will stage several activities and provide refreshments.
In addition, community service projects will be conducted Monday across campus as well as at off-campus sites. Interested individuals are encouraged to sign-up with MVSU's Community Service Coordinator, Gladys Flaggs, who is located in the H.G. Carpenter Building.
This year's Founder's Week Breakfast is slated for 7:30 a.m. Wednesday, April 18, in Dining Hall IV of the H.M. Ivy Cafeteria.
Following the breakfast, the campus community and alumni will gather at the gravesites of Dr. James Herbert White and First Lady Augusta C. White, located south of the Lois Aaron Chapel, at 9 a.m. for a memorializing ceremony.
MVSU's Symphonic Band will perform in concert at 7:30 p.m. Wednesday evening (April 18) in the Walter Roberts Auditorium, located in the H.G. Carpenter Building. The event is free and open to the general public.
The Founder's Week Convocation will be held at 11 a.m. Thursday, April 19, in the Walter Roberts Auditorium, located inside the H.G. Carpenter Building.
The keynote speaker will be MVSU alumnae Gloria B. Johnson ('76).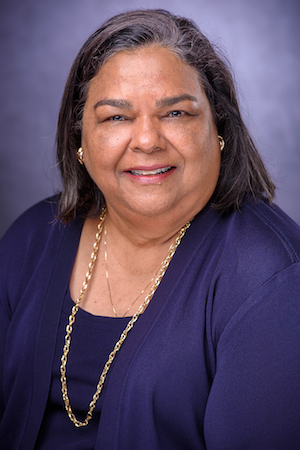 Johnson retired from Entergy Mississippi in May of 2016 where she had been employed since 1987.
She began her career with Baxter Travenol Laboratories in Cleveland and then joined Uncle Ben's Foods in Greenville where she served as Cost Services Coordinator for nine years. 
Johnson later joined Mississippi Power & Light (Entergy) and moved through the ranks as Customer Service Supervisor, Office Manager, Public Affairs Representative, Lead Customer Service Manager, Director of Customer Service and Manager of Customer Service Support.
A native of Delta City, Johnson earned a bachelor's degree in Business Administration from MVSU and a Master of Business Administration from Delta State University. ­
She is a graduate of Leadership Mississippi, Leadership Jackson and Leadership Madison County, and was recognized in 2004 as one of the state's "50 Leading Businesswomen."
Johnson is a member of the Beta Delta Omega Chapter of Alpha Kappa Alpha Sorority, Inc., the Jackson (Miss.) Chapter of The Links, Inc., and the Central MS Chapter of 100 Black Women, Inc.
She is married to Kenneth Johnson and they have a son, Brian, a daughter-in-law, Christina, and a grand-daughter, Nova Marie.
To make a donation or purchase tickets to the Inaugural Scholarship Gala, CLICK HERE.
CLICK HERE, for a complete list of Founder's Week activities.