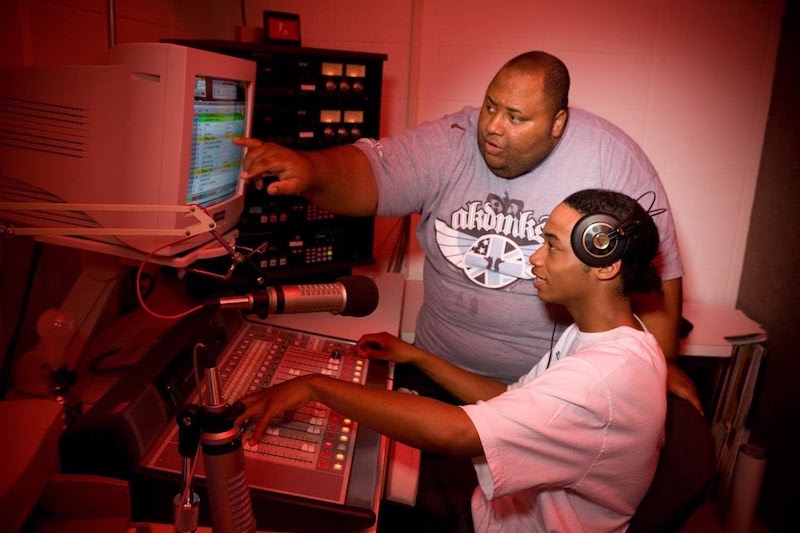 ITTA, BENA, Miss.— Mississippi Valley State University and the Mississippi Delta lost a voice on Friday, April 23, 2021, when Darwin Cannon, 45, passed away at the Greenwood Leflore County Hospital.
For more than a decade, Cannon served the campus and the Mississippi Delta community with his larger-than-life personality and voice while working in the campus radio station, WVSD 91.7 FM, and as a communication instructor at MVSU.
Services will be held at 11 a.m. Sunday, May 2, 2021, in the Walter Roberts Auditorium located inside the H. G. Carpenter Building on the MVSU campus.
The West Point, Mississippi native, joined the public broadcasting office as a programmer and announcer under Institutional Advancement at WVSD on June 1, 2004.
Wanda Young, the former coordinator for Public Broadcasting and Mass Communications instructor, worked with Cannon for 14 years and recalled how fond the students were of Cannon's teaching methods and creative examples.     
"His focus was always directed toward doing his best to make sure students received a quality education. Our directive was to train students for careers in the broadcast industry, and Cannon did his job well," said Young.
Following Young's retirement on July 1, 2018, Cannon was promoted to public broadcast coordinator and communication instructor.
Dameon Shaw, vice-president of institutional advancement, expressed how vital Cannon was to the university community.
"Darwin was a genuinely great guy to have a part of the unit. He did all that he could to help in any way that he could when asked. His laughter and voice are something we will always remember, and I, along with the entire university advancement department, will truly miss him," said Shaw.
Cannon graduated from West Point High School in 1993.  Later in 1998, he graduated from the MVSU Department of Mass Communications, emphasizing journalism and radio and television broadcasting.
He earned his master's degree in public relations from the New York Institute of Technology-Old Westbury in 2009. He was also a member of Iota Phi Theta Fraternity, Inc.
Dr. Carolyn Gordon, speaking on behalf of the Chair of the MVSU Communications Department, said, "Cannon will leave an 'enduring void' among the communication faculty, staff, students, and MVSU Family. We will miss his voice," she shared.
Cannon is survived by his wife Ida Hampton Cannon, parents, Kevin and Dorothy Cannon, sister, Kulunie Cannon, a host of other relatives, and friends.