ITTA BENA, Miss.— Mississippi Valley State University alumnus De'Ryan Shanklin was preparing for his first virtual staff meeting when he received the news.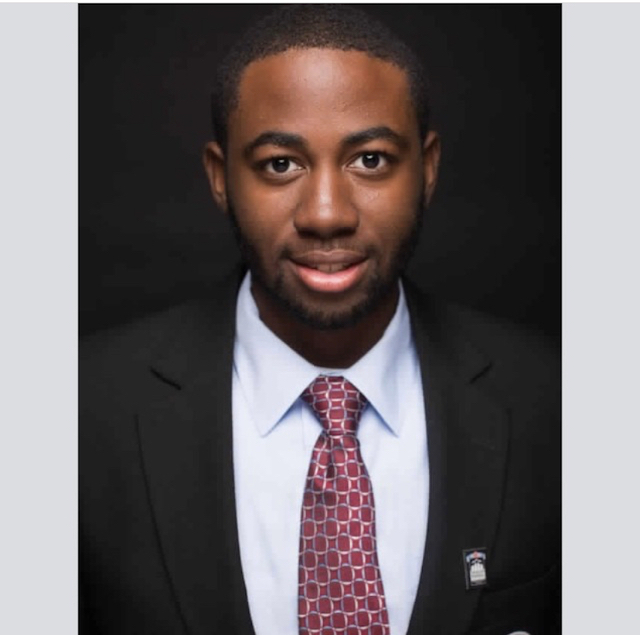 Shanklin, a teacher at Reimagine Prep in Jackson, had been nominated for the Patricia Behring Teacher of the Year Award.
The award is sponsored by Patricia Behring, widow of the late Kenneth E. Behring, who previously sponsored the National History Day National Contest for many years. Behring sponsors this award in recognition of the pivotal role teachers play in the lives of students.
"When I received word of the nomination while glancing down at the computer, I felt an array of euphoria," said Shanklin, a native of Isola, MS. "I was ecstatic to learn that someone had thought I was deserving of such a prestigious award. I am so thankful to my Reimagine Prep colleague, Ms. S. Macy, for the nomination."
Each of the 58 National History Day affiliates are eligible to nominate one middle school teacher for this award. Shanklin is the junior division nominee from Mississippi.
Every nominee received a $500 award as a result of being identified as a teacher who demonstrates a commitment to engaging students in historical learning through innovative use of primary sources, implementation of active learning strategies to foster historical thinking skills, and participation in the National History Day Contest.
All nominees are also eligible for a chance to win a $10,000 national prize. The national winner will be selected by a committee of experienced teachers and historians and will be announced on June 18, 2020, at the National History Day National Contest Awards Ceremony held at the University of Maryland, College Park.
Shanklin said he's honored to have his passion for education recognized.
"My philosophy in education is quite simple. I live by the saying, 'the sky is the limit.' I find myself instilling this belief in my students' mind on a day-to-day basis," he explained.
"In my experience, this has caused my students to obtain a proliferated amount of ambition and determination, the fuel that I need to push them into success," he added.
While attending MVSU, Shanklin studied Mass Communication, and he credits much of his current success to the tools and skills he gained from MVSU's Mass Communication Department.
"While attending Valley, I filmed a movie 'Get on Up' amid all the positions and organizations that I was fortunate to be involved in, including: MVSU Ambassador, Chief of Staff of the Student Government Association, Residential Life Senate Delegate, Chief Editor of the Delta Devils Gazette (student newspaper), Student Correspondent of WVSD-TV, and a member of the Xtreme Modeling Squad," he said.
For more information about MVSU's Mass Communications Department, visit www.mvsu.edu.
To learn more about the Patricia Behring Teacher of the Year Award, visit www.nhd.org/teacher-year-awards