ITTA BENA, Miss.— The Visit Jackson Board of Directors recently announced Mississippi Valley State University alumnus Rickey L. Thigpen as the official president and chief executive officer of Visit Jackson.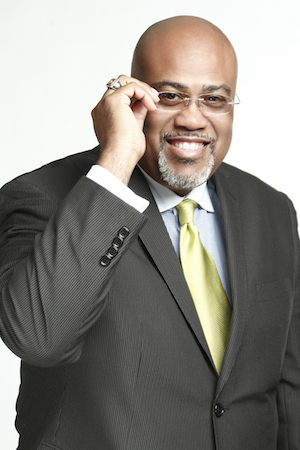 Visit Jackson (Jackson Convention & Visitors Bureau) is a destination marketing organization charged with attracting, promoting and facilitating events to generate positive economic impact and improve the quality of life for residents of the Capital City.
"I am honored to have been given the opportunity to serve my hometown in this role," said Thigpen. "The team at Visit Jackson is passionate about working with the tourism industry to execute strategies that will be transformative and impactful. It is a blessing to be in this place, at this time. Our collective ambition will yield results that will reward all of Jackson."
Thigpen joined Visit Jackson in 1987 and has served in multiple management positions within the administrative and marketing disciplines, including more than 15 years as the executive vice president. In Oct. 2018, the Visit Jackson board named Thigpen as the interim president of the organization.
"Mr. Thigpen has hit the ground running and we have been very impressed with his leadership and ability to establish Visit Jackson as an industry leader," said Robert Gibbs, Esq. (board chair).
"The Board feels very confident that he is more than qualified to lead Visit Jackson as both his practical and educational background have prepared him for this position. We look forward to working alongside him," Gibbs added.
Thigpen is a member of numerous professional and civic organizations, including Destination International, 100 Black Men of Jackson, Inc., Mississippi Valley State University National Alumni Association, Leadership Jackson Alumni Association (Board of Directors), Alpha Foundation, Inc., and Alpha Phi Alpha Fraternity, Inc.
Professionally, Thigpen represents Visit Jackson and the Jackson Tourism Industry on numerous committees and commissions including the Mississippi Tourism Association (PAC) Board of Directors and the Governor's Conference on Tourism Annual Meeting Planning Committee.
A native of Jackson, Thigpen received a bachelor's degree in Computer Science from MVSU, a master's degree in Leadership, and is currently pursuing a doctoral degree from the Chicago School of Professional Psychology.
Additionally, Thigpen has earned professional certifications from the University of Southern Mississippi, the Mississippi Tourism Association, and Destination International. He has also appeared in Black Meetings & Tourism magazine as one of the most influential African-Americans in the tourism industry multiple times.