Mississippi Valley State University alumna Maxine R. Greenleaf has earned an appointment to the Strategic Communications Executive Committee for the Association of Public and Land Grant Universities (APLU). It's the oldest higher education association in the country and aims to strengthen and advance public universities' work in the U.S., Canada, and Mexico.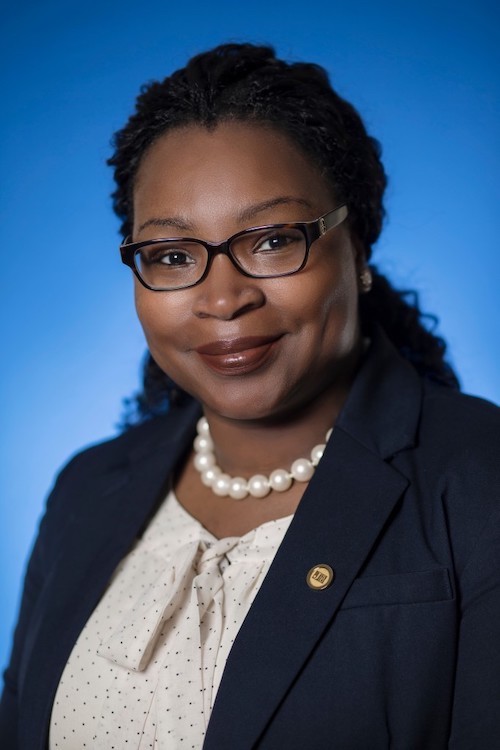 Greenleaf currently serves as the Executive Director of Communications and Marketing in Jackson State Universities Division of Institutional Advancement. She graduated from MVSU in 2007 with a degree in Mass Communications. From 2008 to 2012, Greenleaf worked in MVSU's Office of Communications and Marketing. She held the position of director in that same department from 2013-2017.
As an executive committee member on APLU's Council on Strategic Communications (CSC), Greenleaf will work with other professionals throughout the country to provide a forum that will bolster senior campus leaders' work in communications and public affairs, as well as public relations.
"It is an honor to be appointed to APLU's Council on Strategic Communications," said Greenleaf. "I've spent over 14 years of my career in higher education because I believe in its transformational power. I am excited to contribute to conversations on this level to assist with improving access and communicating the public good benefits of higher ed."
The council works to create coherent messaging and practical strategies that communicate public higher education's value to key constituencies. The CSC also works closely with the Council on Government Affairs (CGA) on messages of importance to federal and state policymakers and the Commission on Economic and Community Engagement (CECE) to communicate issues about economic development.
APLU's membership consists of 246 public research universities, land-grant institutions, state university systems, and affiliated organizations. Its core mission is to build a greater future for everyone through the following methods:
Expand access and improve student success to deliver the innovative workforce of tomorrow
Advance and promote research and discovery to improve society
Foster economic growth and address global challenges
Build healthy, prosperous, equitable, vibrant communities locally and globally