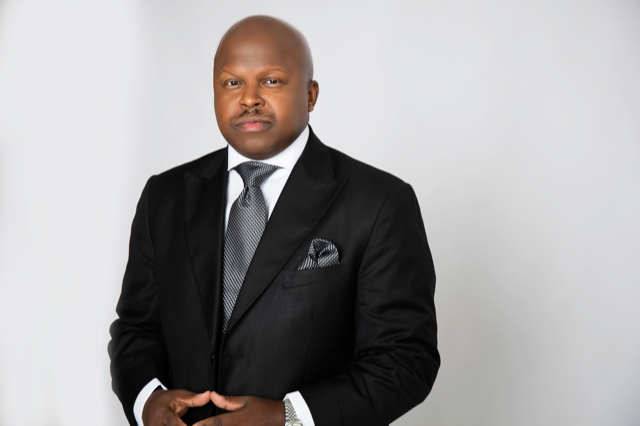 ITTA BENA, Miss.— New York Governor Andrew Cuomo recently announced the development of an Interfaith Advisory Council developed to help implement safety measures for religious gatherings involving groups.
Among those named to the council are Mississippi Valley State University alumnus Greg Merriweather ('06), senior pastor of Calvary Baptist Church in New York.
Merriweather, along with 43 other religious leaders, have been tasked by Gov. Cuomo to help lead and develop a plan moving forward to guide the state toward reopening as it relates to faith organizations in light of the COVID-19 pandemic.
"Our Interfaith Advisory Council has representatives of the religious community across the state, of all different religions. I understand their desire to get back to religious ceremonies as soon as possible, but we need to find out how to do it safely and how to do it smartly," Cuomo said.
Originally from Chicago, Merriweather has served as the pastor of his church for the past two years. He said the council has held meetings with the governor and is continuously working to put a viable plan in place.
"I am honored by this appointment and opportunity to advise the Governor in these critical areas as well as others, including transitioning our faith institutions back to a safe physical worship space," said Merriweather.
"The faith community is extremely vital," he added. "People come to church and their houses of worship for love, community, inspiration, healing, and hope. While the doors are currently closed, the church remains open."
During this pandemic, Merriweather said the methods of fellowshipping may have changed, but the message of hope and help has remained the same. 
"We get to be the church when people can't come to the building. Through technology, we stream and reach them in their homes. We've distributed thousands of masks and bottles of hand sanitizer," he said. 
"The Bible tells us about the early church in the book of Acts and how they went out of their way to take care of one another. We want to demonstrate that same sense of community throughout the age of COVID-19 and beyond."
Merriweather married to Christina and is the father of two daughters—Lauren and Layna. While a student at MVSU, he founded Lighthouse Ministries, sang in the concert choir under the direction of Dr. Orlando Moss, pledged Alpha Phi Alpha Fraternity, Inc. and engaged in many other community-building organizations both on and off-campus.
Upon graduation, he earned three master's degrees. Today, he continues in ministry both inside and outside the church walls, including mentoring, spiritual renewal, consulting, and non-profit management.
Merriweather currently sits on the Board of Directors for Harlem Congregations for Community Improvements.
He is actively involved in developing affordable housing in Harlem as well as empowerment programs that focus on financial literacy.