ITTA BENA, Miss.—Food and cooking fanatics are in for a treat as Mississippi Valley State University's Valley in Motion (VIM) health initiative has invited Food Network's Chef Jernard Wells to participate in a Pre-Homecoming Chopped Competition.
Based on the popular cooking television game show, "Chopped" pits chefs against each other as they compete to impress the judges with dishes created from pre-selected ingredients.
The Pre-Homecoming Chopped Competition will be held in the Charles Lackey Recreational Center on Monday-Wednesday, Sept. 23-25, from noon to 2 p.m.
MVSU faculty, staff, students, alumni and community members interested in participating in the competition can sign-up through Wednesday, Sept. 18, in the weight room of the R.W. Harrison Complex, the Office of University Advancement (William Sutton Administration Building, Suite 345) and in the Jacob Aron Student Union from 10 a.m. to 2 p.m.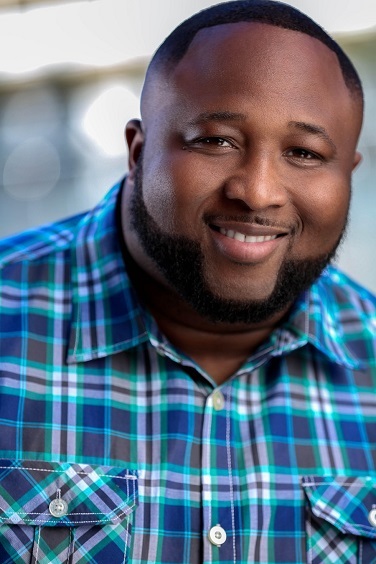 Selected participants in the VIM event will compete for the title "Best Chef on the Yard" and earn the opportunity to face Chef Jernard during the final competition, slated for Wednesday, Sept. 25 from 5 p.m. to 7 p.m. in the Charles Lackey Recreational Center.
In addition, a book signing with Chef Jernard, featuring his new cookbook "Southern Modified", will be hosted from 3:30 to 4:30 p.m. Wednesday, Sept. 25, on the first floor of the William Sutton Administration Building.
All events are free and open to the general public.
"This is the third Chopped Competition hosted by Valley in Motion, and I am very excited to have the 'Chef of Love' Food Network star and book author Chef Jernard join us to participate in our Pre-Homecoming Chopped Competition," said VIM's Project Coordinator Shayvonne Ford.
Chef Jernard is an award-winning chef/TV host, bestselling cookbook author and is best known from the Food Network and the Cooking Channel.
He is the host of "New Soul Kitchen" on CLEO TV and is a co-host on "The Best Things I Ever Ate" on the Cooking Channel. 
Wells has worked with Tyler Perry, NBA star Brandon Ingram, Lady Antebellum and Ricky Bell and Michael Bivins of New Edition/BBD. He has been featured on the "Today Show", People, "Harry", "Steve Harvey Morning Show", Essence, "Pickler and Ben", "Home and Family", Lifetime and HLN.
The Beard House affectionately refers to Jernard as the "The Family Chef" because he loves using food to promote positive family images. He and his wife of 20 years live in the Atlanta area with their nine children.  
Ford said Chef Jernard's visit is only adding more excitement to an already popular event.
"Everyone is always excited to sample the food prepared by the participants and judge for themselves which dish they thought turned out the best. It was a great event last year, and we have worked hard to make this one even better," she said.
"We encourage everyone to come out and join us for our Pre-Homecoming Chopped Competition," Ford added.
Funded by a grant from the Blue Cross & Blue Shield of Mississippi Foundation, Valley in Motion is a program designed to help increase healthy living outcomes on MVSU's campus, local schools and surrounding communities.
For questions or more information, contact Ford at (662) 254-3912 or shayvonne.ford@mvsu.edu.